This article first appeared in Forum, The Edge Malaysia Weekly, on July 13, 2020 - July 19, 2020.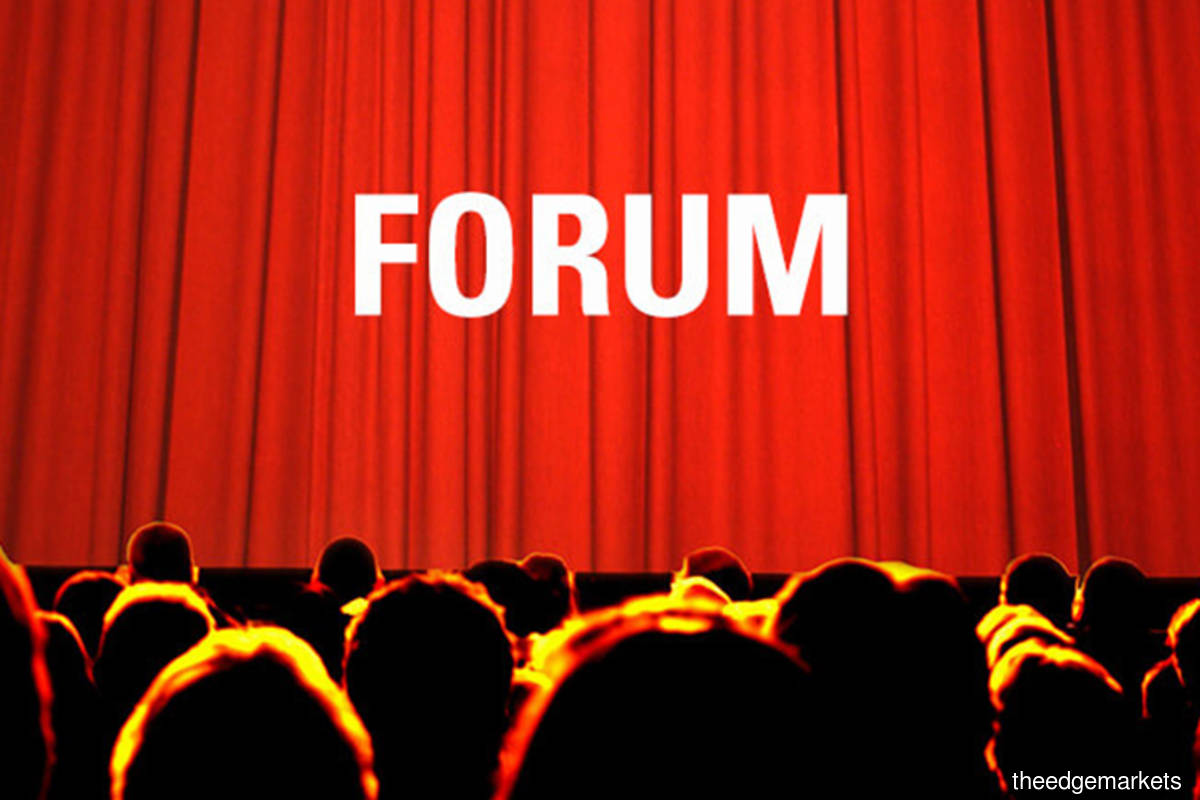 There is no doubt that Malaysia's border control since March 18 helped flatten our epidemic curve. We were not alone; at the height of Covid-19, almost all countries in the world had some form of border control, according to the Stringency Index maintained by the Blavatnik School of Government in the University of Oxford (incidentally, where I am currently reading Public Policy).
Border controls, however effective, can only be temporary in this hyper-globalised and interconnected world. If the first phase of Covid-19 was characterised by border controls, the next phases will be characterised by exit strategies of countries, reconnecting with the world.
In theory, reopening borders should reunite the world, but instead it could divide us further along epidemiological fault lines. How are these decisions made, what are their implications, and how can we balance reopening borders with public health?
Reopening borders is inevitable
Open borders are both inevitable and lifesaving. Trade, supply chains, food security, tourism, education and family ties were all affected during the months of border controls. Allowing travel to resume will provide direct and large benefits in these areas.
Open borders also allow resumption of remittances upon which many countries and families are dependent, including for 300,000 Malaysians crossing the Causeway daily to work in Singapore. The ability to travel will also help restore a psychological sense of normality for many people.
With each passing day of border controls and movement restrictions, economic, social and emotional losses mount, leading to increasingly unbearable pressure to reopen. Recognising this, many countries are hurtling quickly towards new arrangements to reopen their borders.
They have invented a new set of terms to describe their efforts. Estonia, Latvia and Lithuania announced a "Baltic Bubble" in mid-May. Australia and New Zealand mooted the idea of a "trans-Tasman travel bubble" in early June. Singapore started a "fast lane" arrangement with six Chinese cities on June 8. Malaysia wants to establish "travel corridors" with Indonesia, Japan and Singapore, among other countries. Britain's attempts at "air bridges" with its European neighbours have been rather confusing thus far.
Whatever the vocabulary, there are similarities in their decision-making process. One, there is no globally accepted "right timing, science and criteria to reopen borders". Therefore, countries must rely on the judgement, expertise and capabilities of their scientists and policymakers, who must in turn rely on necessarily subjective and imprecise criteria like "countries with a low caseload" or "countries with an adequate testing regime".
Two, the decision-making process is often at the mercy of commercial or political interests. This is evident when the strongest rhetoric and the more frequent pronouncements on travel bubbles come from businesspeople and ministers of commerce, foreign affairs, immigration or transportation, but not health professionals or ministers of health.
Three, the process in nearly all countries is opaque. The criteria for decisions, who the decision-makers and advisers are, and the criteria to roll back the "safe list" are not transparent to the public. Therefore, vested interests can hijack the decision-making process, and the public does not scrutinise the decisions because everyone is happy to go on foreign holidays again.
Being cautious about fragile bubbles
It is true that the science of reopening borders is hazy and imprecise. However, countries may succumb to the temptation to rush into the process anyway, weakening the decision-making process. For example, the economic imperatives to reopen to tourism and trade will pressure countries like Indonesia, the Philippines and Thailand to reopen even when they might not be ready. Countries that compete with one another will face peer pressure to not be left behind by their neighbours that are already reopening.
There are other reasons to be cautious of a flawed process of reopening borders. First, there is the obvious threat to public health in the form of subsequent waves of infections if unready countries are allowed entry. Second, decisions influenced largely by commercial or political considerations risk diplomatic incidents. Countries could be upset or offended if they are left out (like Portugal was upset at not making Britain's safe list). If one country introduces a new cluster of infections in another, blame-shifting can occur. We could even see retaliatory behaviour if safe lists are weaponised to achieve foreign policy objectives.
Third, a flawed process to reopen borders can discriminate against often smaller or poorer countries. After suffering first from Covid-19 and then its economic slowdown, they will now be marginalised by the global community. The geopolitical and geo-economic realities are such that China, Europe and the US will overshadow any lists, casting aside the likes of Mongolia, Taiwan or Vietnam (each of which had excellent public health responses to Covid-19).
Finally, reopening borders using flawed criteria creates a new ideological fault line in the world. I have referred to it before as the epidemio-ideological fault line, where countries are judged to be safe, healthy and worthy of entry based on their presence or absence in the safe lists of certain countries. Inclusion or exclusion could be a surrogate for racism or discrimination, or a proxy signal for friends or enemies of a particular country.
How to build smart travel bubbles
Covid-19 will only "end" once an effective vaccine is discovered, manufactured, distributed and administered to the entire world, which could take until 2021 or later. Hard border controls cannot last till then. On balance, the right decision is for countries to reopen their borders as soon as they are ready. Here are some recommendations for countries, including Malaysia, to create smart travel bubbles.
First, start with bilateral travel bubbles. The requirements for a travel bubble are highly complex, and regional arrangements such as Asean or the European Union are infinitely more so. A strategy for Malaysia could be to create two to three bilateral travel bubbles first, learn lessons and then expand to other countries when readier. Over six months or so, it is possible that these bilateral travel bubbles will coalesce, with the regulatory standards of the most successful travel bubble being used as the "gold standard" that others will aspire to.
Second, keep the bilateral negotiations private for as long as necessary. Grandiose pronouncements of imminent travel bubbles provide unnecessary pressure on the process and inevitably lead to a rushed decision. Even in countries that share a close physical, cultural and historical relationship (think Malaysia-Singapore and Australia-New Zealand), the health systems are not inter-operable and the reporting standards are not harmonised.
Travel bubbles do not materialise overnight after one press conference, and we must allow time for the technical experts in health, logistics, security, foreign affairs and economic affairs to work away from public pressure. This allows politicians and technical leaders space to manoeuvre and assure the right balance between safety and speed of reopening.
Third, there must be full transparency once both countries are ready to go public. The criteria and datasets, the weightage, the identities of the decision-makers and advisers and the minutes of deliberations must all be made public. In countries that did well in Covid-19 and are considering reopening, it is possible to imagine that public trust in government has increased. Full transparency of the process of reopening borders will further increase public trust in these governments, especially if unpopular future steps need to be taken during the course of Covid-19.
Fourth, science and public health criteria must be weighted higher. These criteria must be precise, measurable and numbers-driven, and cannot be lip service used to legitimise a pre-determined decision. If these criteria are highly specific, transparent and regularly updated, this triad of requirements will reduce the risk of any accusations of flawed or inappropriate decision-making.
Fifth, there must be a predictable, built-in and pre-agreed renewal schedule for the travel bubbles, including triggers for exit. Unfortunately, given the unpredictability of second waves (South Korea, Australia, New Zealand and China all had unexpected second waves after ending their domestic lockdowns), travel bubbles cannot be set in stone. Therefore, a predictable schedule using predictable epidemiological criteria will depoliticise any decisions made to exit these bubbles and reduce the risk of weekly diplomatic incidents.
Sixth, both countries must employ a basket of solutions that comprise medical, technological, logistical, behavioural and psychological measures. For example, tests can be a combination of antigen and antibody kits before and after arrival. Movement tracking apps, face masks and identification bracelets can be mandatory, alongside pre-approved and standard itineraries using a limited number of tour agents. This basket of solutions is not impervious to problems, but removes the expectations that there is a single magic solution for inbound travellers.
Finally, both countries can create a sequence of entry instead of opening the floodgates to everyone at the same time. For example, healthcare workers, diplomats, workers and businesspeople can be the first group allowed in. After several weeks of learning lessons and refining the approach, the second group allowed in could be those travelling for family reasons, students and those attending meetings, conferences and events. The third group could be cultural, religious or spiritual tourists and those requiring health tourism. The final group could be leisure tourists. This list is imperfect and incomplete, but the principle of phased reopening remains true and timeless.
Covid-19 has tested the globalised nature of our world and found countries in a nationalist mood. Reopening borders is inevitable and necessary and could even be beneficial to the psyche of nation-states as a reminder of how interconnectedness will save us from Covid-19 and other species-wide challenges.
Despite the immense pressure to reopen, countries can still reopen safely and smartly on their own terms. It is a false binary choice between lives or livelihoods, or open or close borders. We can build smart travel bubbles that do not burst easily.
---
Khor Swee Kheng is a physician specialising in health systems, health policies and global health