This article first appeared in Forum, The Edge Malaysia Weekly, on September 28, 2020 - October 04, 2020.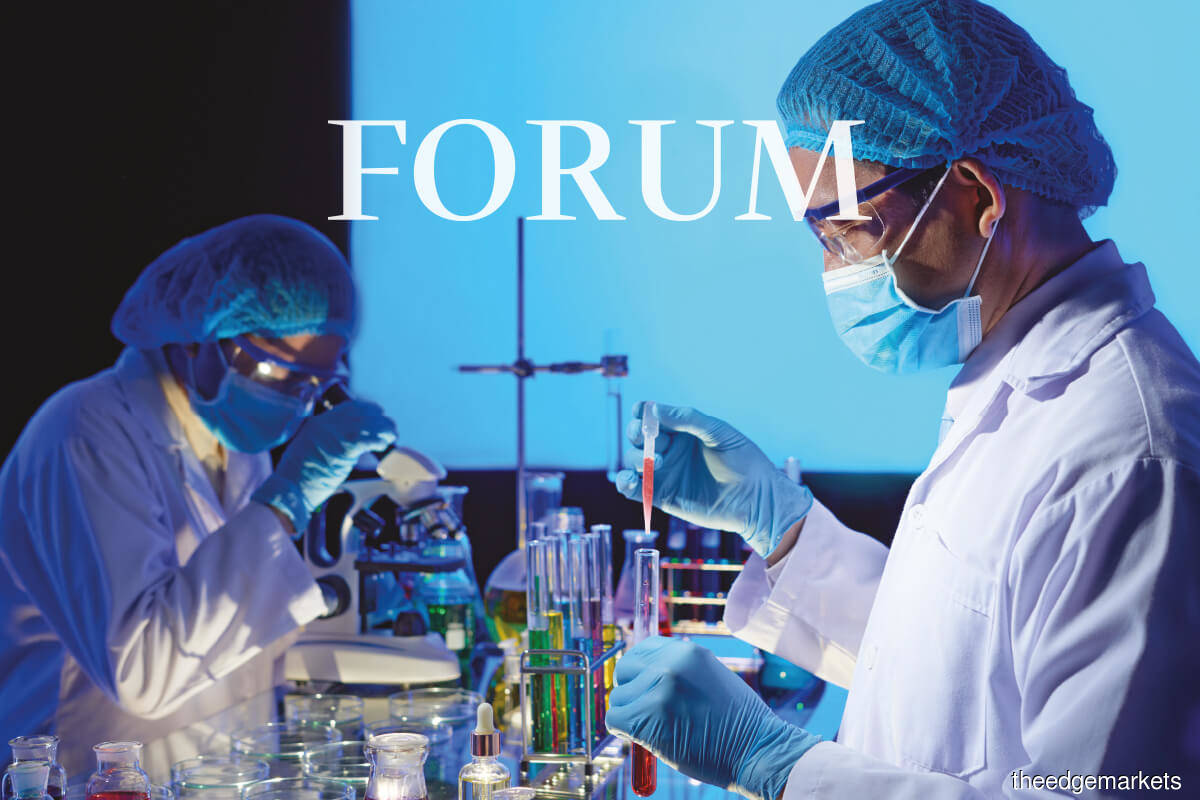 On Sept 19, Science, Technology and Innovation Minister Khairy Jamaluddin announced that Malaysia would join more than 150 countries in the Covax Facility. Covax is a platform led by the World Health Organization (WHO), Gavi, the Vaccine Alliance and the Coalition for Epidemic Preparedness Innovations (CEPI), with the aim of accelerating access to Covid-19 vaccines in fair and equitable ways for the entire world population.
Why is joining Covax the right decision, what are the remaining challenges and what should Malaysia's next steps be?
Covax is not perfect, but it is humanity's best bet to beat this pandemic. There are many reasons why it isn't the perfect vehicle.
One, the speed and scale of Covid-19 is overwhelming the current global decision-making architecture. The multilateral United Nations framework is 75 years old, but it is already struggling to cope with an increasingly nationalistic world.
Two, Covax does not have the US and China. Three, it is avoiding the hard questions like "Who decides who gets the first doses?", leaving it to the WHO to develop rough guidelines and national governments to interpret them.
Four, rich countries within Covax are signing side agreements with individual pharmaceutical companies to prioritise doses for their citizens. This has been called "vaccine nationalism". Finally, Covax was built in a hurry to resolve an emotive global issue and it doesn't have the trust and institutional memories for complex decision-making yet.
These are inevitable problems when human societies are organised as nation-states, and not as a "world government". Covax represents a valiant attempt to fix these structural problems that existed well before Covid-19. There are many reasons why joining the platform is the right decision for Malaysia.
First, Covax makes logical sense, by reducing the risk of individual countries betting on the wrong vaccine candidate (there are currently more than 160 candidates, with an average chance of success that is historically low). Second, Covax makes procurement sense because poorer and less populous countries will have more equal bargaining power with richer and more populous ones.
Third, Covax aims for equal distribution globally, with all participating countries agreeing to receive first phase doses equal to 20% of their populations. Fourth, it makes geopolitical sense because countries do not have to choose between the US or China to assure their health security.
And fifth, Covax makes financial sense because Malaysia will reduce the administrative cost of market research and negotiation as well as the unit cost of the vaccines because of mass production and economies of scale for the manufacturers.
What are the remaining challenges?
Joining Covax is only the first step and there are many more remaining challenges. These challenges can be grouped into four sets. The first is political. The most crucial question here is, "Who gets the first doses?" Answering that requires answering another question, "Who decides who gets the first doses?"
The WHO has recommended that three categories of people should get the first doses: healthcare workers, elderly adults above 65 years old and high-risk adults (for example, those with diabetes or cancer). A back-of-the-envelope calculation shows that Malaysia has 9 to 14 million people in these categories, which is 28% to 44% of our population and far above the 20% quota we will receive. Underlying all these political questions are necessary but uncomfortable conversations about sustainable funding and non-citizen health.
The second set of challenges is logistical, especially for mass vaccinations of an entire population in a short period of time. First-generation vaccines will likely require a cold chain with a very narrow range of temperatures to keep them safe. Tropical countries such as Malaysia will require some reorganisation of our logistics, especially in remote areas and if the vaccine requires multiple doses.
Malaysia will have to develop a plan to train and deploy healthcare professionals and facilities, including judicious use of the private sector, to administer these vaccines. Crime is another problem, and we need a framework to tackle fake products, fraud, tampering, theft, black markets and profiteering. We will need robust identity management so that everyone is dosed and no one is dosed twice.
The third set of challenges is communications. Vaccine confidence is fragile, especially in an age of anti-vaxxers, disinformation, misinformation and weaponisation of health security. A strong, credible and effective public communications campaign must inspire public trust and confidence in the vaccine, and it requires healthcare professionals, policymakers, religious leaders, teachers and community leaders to take ownership. A population vaccination campaign also requires a robust adverse event reporting system, which is a crucial ingredient to inspire trust.
The final set of challenges is systemic. Covid-19 vaccination is a population-wide vaccination programme with daunting logistics, financing and public scrutiny. It should not detract from other vaccinations programmes, like for polio or tuberculosis. It should not compete for funding with other routine healthcare services, like childbirth and cancer. It should not distract from the urgent and important reforms that are necessary for our healthcare system, like resolving the issues of contract doctors and aged care.
What should Malaysia's next steps be?
To ensure the success of our multi-year Covid-19 vaccination strategy, Malaysia must take many steps in parallel. Fortunately, the Ministry of Health (MoH) has the depth of technical expertise, years of experience and institutional capacity to deliver these multiple parallel steps, which can be grouped into three sets.
The first set is transparency of decision-making. The Covid-19 vaccine is the ultimate public good, which increases the importance of transparency. The minister for science, technology and innovation has stated that there is a Cabinet working group on the Covid-19 vaccine that reports to the prime minister. When deciding on what to publicise (and what should remain government secrets), the working group must err on the side of transparency. Transparency means not only the criteria to make decisions but also the decision-makers and implementers of these criteria. In the age of Covid-19, the legitimacy of any government depends on transparency.
The second set of steps is to prepare the vaccine infrastructure, using the challenges described above as a guide. This could mean creating a vaccine delivery task force, or something similar, housed within the MoH. This task force should comprise technical experts drawn from the MoH, universities, healthcare profession, private sector, civil society and religious groups. The scale of this national effort should not be underestimated, and therefore Malaysia should put our best intellects, organisers and implementers in the task force. Where possible, decision-making should be democratised and not be paternalistic. Citizens should have a say in "the who, how and when" of this population vaccination programme.
The final set of steps lay outside Malaysia's borders. This author has written previously that future phases of the Covid-19 pandemic would require global collaboration as decisions on global public goods such as vaccines are made outside Putrajaya. Therefore, the country needs adequate representation in the decision-making rooms in institutions in Beijing, Brussels, Geneva, New York and Washington.
These are the power centres of the world and we cannot be naïve about projecting our power. This calls for our current and former international civil servants, civil society leaders, diplomats, healthcare professionals, scholars and others to be the voice that Malaysia sorely needs. As global health tries to decolonise itself, more Malaysians must step up to be the voice of the emerging world. At the same time, Putrajaya and Wisma Putra must implement a more effective strategy for health diplomacy and obtain more clout in the global decision-making frameworks.
Multiple immunities
This article has delivered pure analysis so far because of the complexities surrounding the Covid-19 vaccine. We will end on a more philosophical note. This author has written previously about the nation-building power of healthcare systems, especially when the population shares a collective national experience in public hospitals and clinics. If everyone goes through the same experience of being vaccinated in a fair, equitable and caring way, that will help unite a country.
Therefore, it is imperative that we design and implement the best vaccination programme in the history of our country. Joining Covax is the right decision, and the hard work starts now.
---
Dr Khor Swee Kheng is a physician specialising in health systems, health policies and global health