This article first appeared in The Edge Malaysia Weekly, on November 5, 2018 - November 11, 2018.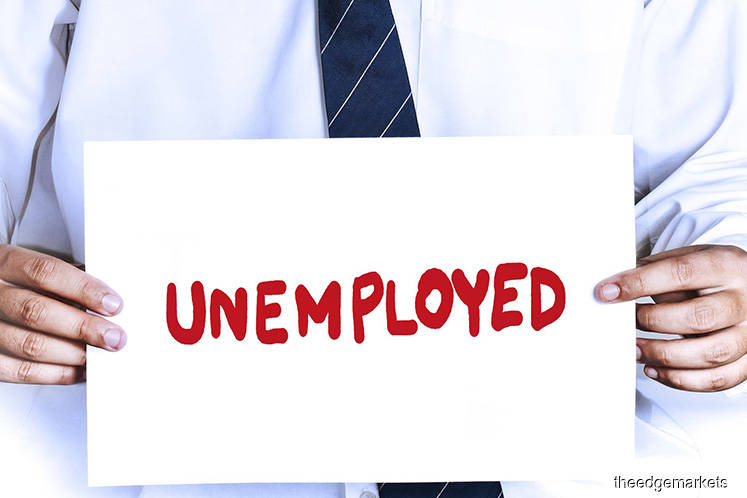 THE labour market is expected to remain favourable moving into 2019, with more jobs added to the economy and unemployment projected to remain stable at 3.3% (3.3% in 2018E and 3.4% in 1H2018).
The total number of employed persons is projected to increase to 15.06 million from an estimate of 14.77 million for the full year (14.63 million in 1H2018), according to the Economic Outlook 2019 report, which also provided a profile of the unemployed by ethnicity, gender, age and educational attainment.
It is worth noting that among the bumiputeras, it is those with a tertiary education that have the highest unemployment rate of 4.6%, compared with only 1.5% among those with no formal education. This appears to be a deviation from the other ethnic groups.
Among the Chinese and Indians, those with the highest unemployment rate are those without formal education at 3% and 6.9% respectively, whereas the lowest unemployment rates are found among those with primary education for the Chinese at 1.2% and Indians at 2.5%.
Meanwhile, among those outside the three main races, the highest unemployment is seen among those with secondary education at 8.6% while the lowest is among those with primary education at 2.4%.
The report provided little explanation of the findings, except to say that the cause of the high unemployment among bumiputera and Indian graduates is mainly due to the skills gap.
Some 90% of companies believe that university graduates should have more training by the time they enter the workforce, the report says, citing a 2014 survey by the World Bank and Talent Corp. Corporates can play a bigger part in ensuring this by participating in developing a curriculum or programmes with universities, with the report noting that fewer than 10% of companies have experience doing so.
"The government has implemented several measures to encourage companies to assist graduates enhance their hard and soft skills via on-the-job training. As at Aug 31, 2018, 125,986 graduates have been directly and indirectly assisted through various programmes," the report reads.
The report also touched on the global problem of youth unemployment, which is 13.2% in Malaysia. The highest unemployment rate is seen among those aged 15 to 19, at 18.7%, followed by those aged 20 to 24 years, 11.9%.
"The high unemployment rate among youth is partly due to a lack of job experience and insufficient skills or education to compete in the labour market. This implies that experience is an important indicator of employability," the report reads, highlighting the skills mismatch.
Communication skills rank the highest among job applicants, with 68% seeing it as the most important factor, followed by work experience, interpersonal skills, passion and commitment.
It would seem that the economy also has yet to create enough desirable jobs. "Many vacancies in the labour market were in low and semi-skilled job categories, which are less preferred and not suitable for fresh graduates," the report says.
Out of 1,473,376 job vacancies last year, 86.9% were low-skilled jobs that only require primary education while vacancies for skilled jobs that require tertiary education were only 4.7% of the jobs available.
Given that unemployment is one crucial indicator of economic performance, the government says it will intervene and enhance partnerships with all stakeholders to address these gaps.
"The interventions include identifying the skills needed by industries, mainstreaming technical and vocational education and training, reducing the dependency on foreign workers and cultivating an entrepreneurship culture in Malaysia," it says.
Save by subscribing to us for your print and/or digital copy.
P/S: The Edge is also available on Apple's AppStore and Androids' Google Play.