This article first appeared in The Edge Malaysia Weekly, on May 6, 2019 - May 12, 2019.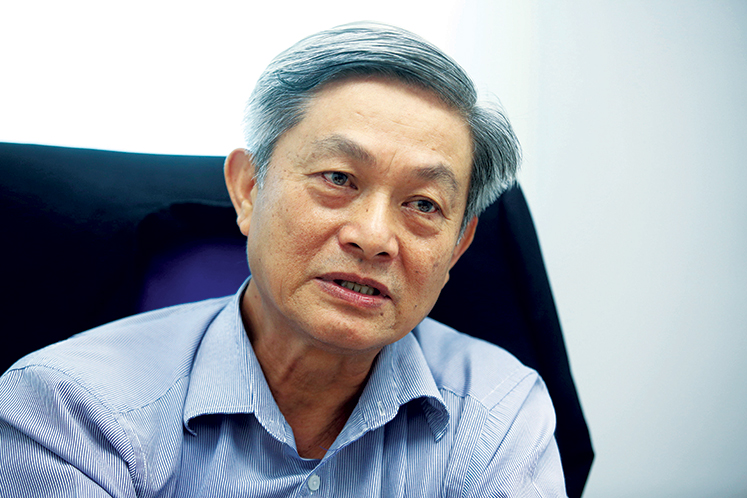 Yeah: Putrajaya can now focus on growth after putting public fi nances in order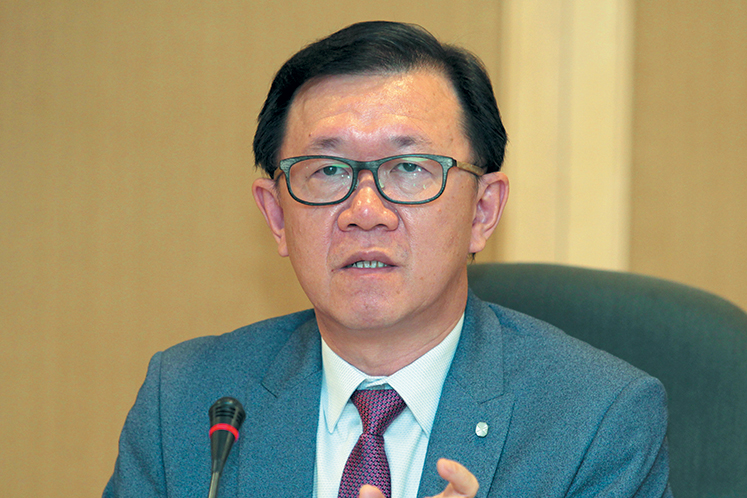 Lee: Th e economy does not need an overdose of fi scal stimulus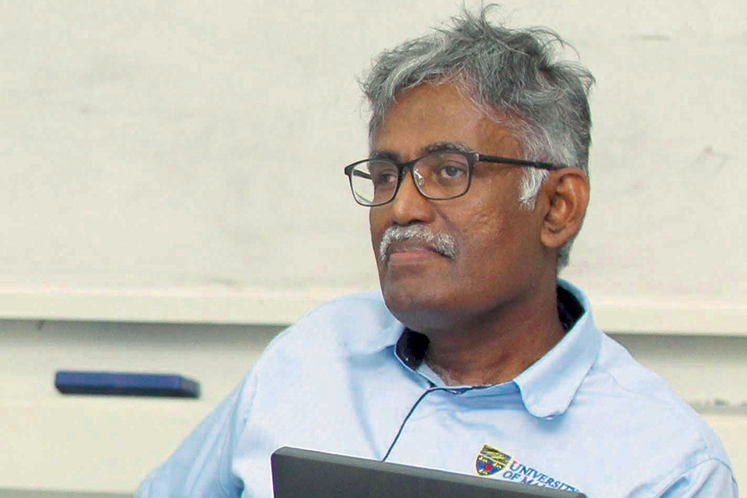 Rajah: Government should review resource allocations to optimise effi ciency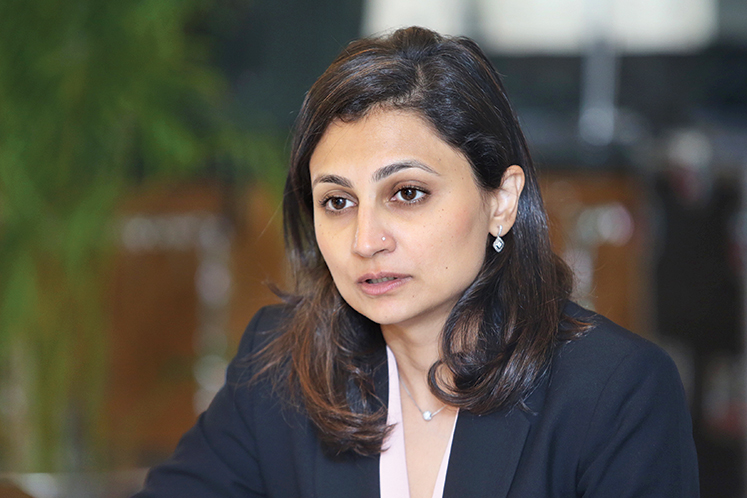 Anushka: Focus on growth is not necessarily at odds with fi scal discipline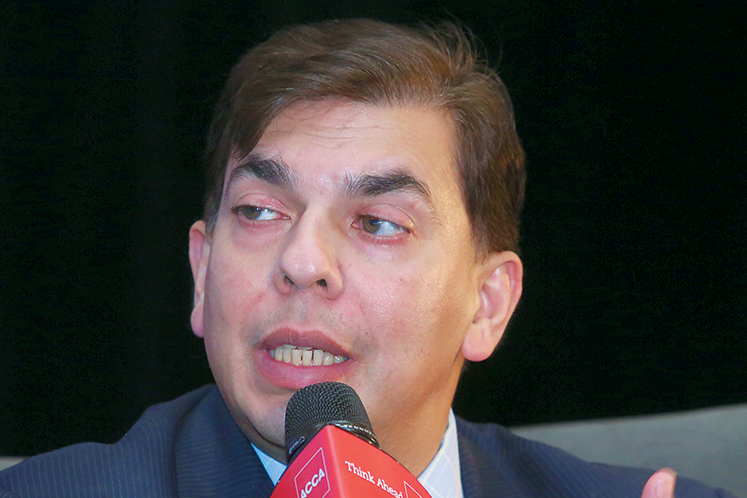 Menon: Despite long-term benefits, revived mega projects will strain resources
With the revival of several big-ticket Barisan Nasional projects in April, the Pakatan Harapan (PH) government has signalled a pivot towards growth just 12 months after setting a tone that emphasised fiscal discipline above all else.
Feedback from most economists The Edge spoke to indicate a seeming air of inevitability about the shift in direction,  a logical continuation of the trajectory set since PH took Putrajaya.
"After a year of consolidation, rehabilitation and resetting, I think the government is conscious that domestic economic growth and investment needs to be re-energised within the boundary of fiscal and debt sustainability," economist and executive director of the Socio-Economic Research Centre (SERC) Lee Heng Guie tells The Edge.
On April 12, Putrajaya said the East Coast Rail Link (ECRL) project — shelved when it came to power — will resume at a lower price tag of RM44 billion compared to its original cost of RM65.5 billion.
Five days later, the Bandar Malaysia development near Sungai Besi was also reinstated. The project, which traces its origins to troubled state-owned company 1Malaysia Development Bhd (1MDB), was abruptly cancelled in May 2017.
Both projects involve China state-linked entities. Their revival coincided with Prime Minister Tun Dr Mahathir Mohamad's five-day working visit to China from April 25 to 29.
The big question is whether fiscal discipline is now on the back burner in favour of giving the economy a shot in the arm.
Another question is whether the long-term benefits outweigh the short-term stress on limited resources, especially with public finances under increasing strain with the Goods and Services Tax (GST) scrapped last year while government debt remains high.
"Even if these or other projects may be beneficial in the long term, they pose a further burden on scarce fiscal resources in the short term. Without the GST and with volatile oil prices, there will be increased pressure on the fiscal deficit," says Dr Jayant Menon, Asian Development Bank's lead economist.
The apparent U-turn from early decisions to halt and review the projects also created "an atmosphere of policy uncertainty and ... confusion",  Menon adds.
"Such uncertainty does not bode well for the local investment climate or private sector decision-making. If it continues at this rate, investors will start questioning the veracity of government policy directives or commitments," he opines.
That said, the situation vis-a-vis fiscal discipline versus growth is not so black-and-white, according to Anushka Shah, senior analyst of sovereign risk group at Moody's Investors Service.
She notes that the shift of emphasis towards growth is a response to external challenges from slower global demand and headwinds to trade.
Noting that Malaysia's highly open economy is exposed to such global elements, Anushka says reviving some infrastructure projects "may help offset the drag on growth from these headwinds or from slower consumption".
"We do not necessarily view this focus on growth as a deterrent from fiscal discipline, or a mutually exclusive process," she says.
A year of clean-up
In many aspects, the road towards the growth pivot 12 months into PH's mandate was paved by its house-cleaning to reset the nation's financial position.
"After coming to grips with the financial mess left by the previous administration and putting the country's finance in order, the government is now able to focus on growth," remarks Dr Yeah Kim Leng of Sunway University Business School.
"Along with the sizeable reduction in the cost of committed mega projects, the restoration of accountability and trust in the country's public finances while avoiding a Greece-like government debt implosion, would count among the things 'done right'," he says.
It was not the best of conditions for any new government to come into power. In addition to issues with public finances, the economy has been on a slowing growth trajectory — in 2018, gross domestic product (GDP) growth was at 4.7% (2017: 5.9%; 2016: 4.2%; 2015: 5.0%).
Among other things, PH began its administration with the disclosure of several financial issues that were not widely known among the public before GE14. These included the revelation that the nation was actually saddled with over RM1 trillion in debt and liabilities.
To be fair, the BN government had emphasised only RM686.8 billion in federal government debt as the total figure, whereas the PH government had included government guarantees (RM199.1 billion) and lease payments (RM201.4 billion).
Much of PH's attention in the first 12 months had been focused on reforms aimed at improving governance standards and combating corruption, especially within the public service.
These included the renegotiation of several multi-billion mega projects initiated by the previous government.
In June, Putrajaya revealed issues at the RM9.4 billion Multi-Product Pipeline and the Trans-Sabah Gas Pipeline projects,  which saw a whopping 87.7% of the project value already paid out compared with its project completion rate of just 13%.
By end-2018, other key revelations included the fact that pilgrims fund Lembaga Tabung Haji's assets were RM4.1 billion short of its liabilities, rendering it legally unable to pay hibah (dividends) to depositors.  Cue a RM20 billion rescue programme.
"The significant reform on governance, integrity and fighting corruption is a key instrument to ensure best practices in governance and a level playing field for all investors. It will provide the stability and predictability needed to make long-term investment decisions," says SERC's Lee.
Another brownie point for the PH government is its review of multi-billion ringgit mega projects initiated by the previous government, Lee adds, given that there were allegations of corruption and lop-sided agreements in some of the projects.
"All in all, LRT3, MRT2 and ECRL have resulted in total cost savings of RM45.34 billion, which will help to reduce the stock of debt and lower debt payment," says Lee.
But in other areas PH had found it difficult to achieve meaningful headway. These include pushing reform across government-linked companies to flush out political board appointments, as well as its pledge to tackle monopolies, which will likely take time to bear fruit.
A major brick wall for PH is in addressing cost-of-living woes, a key theme in GE14, and PH should have done better in this area, says Sunway University's Yeah.
"It could have given greater attention by charting a new economic direction and dictating the economic narrative that is inclusive, with no one left behind rather being trivialised and side-tracked by resurrection of old or stretched ideas," he says.
Stimulus in moderation
So, how well has the PH government managed the economy? Assessments from economists The Edge spoke to range from "doing okay" to "commendable".
"Overall, the government has delivered commendable results in fulfilling some major promises though it has stumbled on others. Some are still ongoing and remain on track while some are deemed ambitious. Strong political will is required to carry out the reforms and discard the business-as-usual mindset," opines Lee.
One weakness has been in communication, says economist Professor Rajah Rasiah of the University of Malaya. He feels the government should put more effort into effectively delivering key messages to the masses.
"I found that a number of (cabinet members) confuse more than clarify the PH government's initiatives," says Rajah. "It is critical to bring this message, particularly through common media, namely social media, television and radio."
To be fair, the burden of expectations following GE14 has also contributed to perceived disappointment on several fronts as far as the PH government's performance is concerned, says Yeah.
"Under the new administration, the economy has performed close to its potential growth but the country's new normal is a higher bar due to the public's high expectations of quick fixes and fast results."
So what should be on the government's growth-focused agenda moving forward? The first should be ensuring the best use of its limited resources, he says.
"Simply focusing on growth for the sake of growth is not good, but growth to achieve developed country status is important. The government must first review the expenditure allocations (in the 11th Malaysia Plan) to see if unproductive allocations can be channelled to productive activities," says Rajah.
It is also important to let market forces take point, according to Yeah. He says, "The private sector-led growth strategy should be reaffirmed with an accelerated industrial upgrading plan to move up the value chain, raise productivity and create high-value employment in all sectors of the economy. This should be a key economic agenda."
"This should be synchronised with the education blueprint to produce high quality human capital and capabilities to drive the country's industrial transformation, which will naturally reduce the need for unskilled foreign workers," Yeah adds.
Underlying the growth agenda should be a long-term view to ensure a sustainable trajectory, says SERC's Lee. He says the nation should prioritise a medium and long-term sustainable growth agenda whenever sensible to do so without losing sight of structural challenges shackling growth.
He also stresses that Malaysia's projected GDP growth of between 4.3% and 4.8% as per Bank Negara Malaysia's estimates is "still reasonable" and "not a sharp slowdown".
"Hence, it does not need an overdose of fiscal stimulus to jumpstart growth as an 'economic sugar high' cannot continue indefinitely," says Lee.
Ultimately, these factors signal a fine balancing act ahead for Putrajaya. Over the past year, it has walked the tightrope reasonably well but risk factors remain, says Anushka of Moody's.
"The balance of Malaysia's credit strengths and weaknesses has remained broadly unchanged over the past year. Downward rating momentum would come from worsening prospects for fiscal consolidation and/or the anticipation of a marked increase in government debt over the next few years."
Also important is how PH juggles tensions and divergences in views within itself as this may undermine policy effectiveness, says Anushka. "If this is likely to impair the government's capacity to adhere to its fiscal consolidation objectives and/or threaten the stability of capital flows in Malaysia, this could also lead to rating pressures."