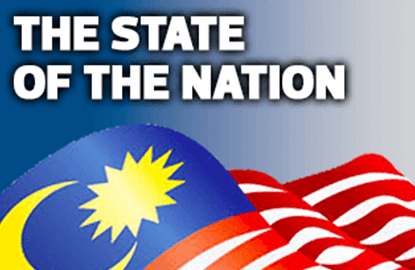 This article first appeared in
The Edge Malaysia Weekly
, on January 30 - February 5, 2017.
ATTENTION is rightly being given to high credit card debt, unaffordable housing and the high cost of living faced by urbanites, but defaults on car loans was actually the top cause of bankruptcy in Malaysia between 2007 and 2015.
Some 27% of the bankruptcy cases during the nine-year period were due to car loan defaults, according to data from the Malaysia Department of Insolvency, but there are no details on the type and price of the cars purchased.
Still, research shows that car ownership in Malaysia is high — even the poorest 10% of households in Kuala Lumpur are estimated to own at least one car. Owning a car is not about being fashionable, but more of a necessity because of the lack of viable public transport connectivity.
Not only is the usage of public transport in Malaysia low, the lack of connectivity has also exacerbated traffic congestion. An online survey by carmaker Ford Motor Company in January last year found that Malaysians were spending more time in traffic than in the previous year. This comes as no surprise to those who face rush hour traffic on weekdays and even weekends. More than 20% of the 1,050 respondents described the daily commute as "the worst part of the day".
In recent years, road congestion in some areas of Greater Klang Valley has been exacerbated by diversions and road closures to facilitate the construction of the mass rail transit (MRT) and Light Rail Transit (LRT) extensions meant to improve urban mobility.
The near to medium-term inconvenience, however, is well worth it if the upgrading work will significantly boost public transport connectivity and make traffic jams a thing of the past, for the most part.
Already, traffic jams have caused the country to lose precious time and money. A 2015 World Bank report says residents of Greater Kuala Lumpur spend more than 250 million hours a year stuck in traffic, which works out to an average of 31 hours or nearly four working days per person for every 8.17 million men, women and children in Kuala Lumpur, Selangor and Putrajaya. Collectively, 250 million hours works out to a whopping 28,539 years (8,760 hours in a year).
In 2014, the total cost of traffic jams in Greater Kuala Lumpur was "conservatively" estimated at RM10.8 billion to RM19.6 billion in income loss annually or 1.1% to 2.2% of gross domestic product, the World Bank said. These estimates did not account for the reduction in well-being associated with commuting.
During the year, only 17% of commuters in Kuala Lumpur used public transport, compared with 62% in Singapore and 89% in Hong Kong. The World Bank attributes the low usage to insufficient robustness of the network to handle the underlying complexities. It did not help that the planning and delivery of urban transport was handled by different entities, it adds.
Since then, efforts have been made to improve first and last-mile connectivity, such as adding park and ride facilities and increasing the number of feeder buses. The Sungai Buloh-Kajang MRT line (12-station Phase 1 of the Greater KL MRT line) reportedly had a quiet start on Dec 16 last year. That is not unexpected, given that it is not connected to other rail services and does not take commuters into the city centre. However, it is expected to serve 400,000 passengers a day once the entire line is fully operational. Once completed, Phase 2 of the MRT, which stretches another 19 stations to Kajang, will serve 1.2 million people, MRT Corp strategic communications director Datuk Najmuddin Abdullah is reported to have said.
If the upgrades do indeed make public transport viable for many Malaysians, it will help them to free up cash or enable them to save more.
If the lower-end wage earner buys the most affordable car in Malaysia — the basic Perodua Axia 1.0 manual — at RM24,900, it could set him back RM32,586 if he chooses to take a maximum nine-year loan (including RM7,686 in interest cost at 3.5% and a RM500 down payment). The RM297 monthly repayment is 30% of the RM1,000 monthly minimum wage in Peninsular Malaysia. Then, he has to pay for petrol, parking and car maintenance.
If he thinks in terms of having at least RM950 a month to spend post-retirement, the RM32,586 spent on the car could potentially stretch his retirement kitty by 34 months or 2.9 years.
It is worth noting that Perodua has been the top-selling car brand in the country for the past five years. The company sold just over one million passenger cars between 2012 and 2016, making up 35.5% of the 2.82 million cars sold. The 207,110 cars Perodua sold in 2016 alone were 40% of the 514,545 passenger vehicles sold, according to data from the Malaysian Automotive Association.
Honda overtook Proton as the second top-selling car brand in 2016, selling 91,830 units (17.8% of market share) versus Proton's 72,290 units (14%). But Proton was still second in terms of number of passenger cars sold in the past five years at 570,120 (20.2% of all cars sold) versus Honda's 350,721 (12.4%). Toyota sold 319,154 cars (11.3%) while Nissan sold 189,190 (6.7%) during the period.
As at end-2015, there were 26.3 million vehicles registered with the Road Transport Department, of which 11.87 million were motorcars and 12.09 million were motorcycles, with the rest made up of taxis, buses, hire-drive cars and other commercial vehicles. The 4.8 million registered motorcars in Kuala Lumpur, Putrajaya and Selangor was 0.6 times the total population of 8.17 million in 2016 and 0.77 times the 6.27 million population above the age of 14 (driver's licence eligibility is 16 years old for motorcycles and 17 for cars). If all types of registered vehicles are taken into account, the ratio would be 1.1 vehicles to each of the 8.17 million population in the three areas.
As it is, the heavy reliance on private transport or one's own vehicle resulted in Malaysian households spending close to 10% of their total expenditure on transport costs. It is 59% higher than in Hong Kong and Tokyo, World Bank economists Matthew A Verghis and Frederico Gil Sander wrote in the 2015 Malaysian Economic Monitor. The share of transport cost to household income in Kuala Lumpur is also 50% higher than that in Hong Kong and Tokyo, they said.
In the meantime, competition among ride-sharing applications like Uber and Grab has created an alternative avenue of transport. For now, the fight for market share is keeping fares in check. But in the longer run, there is no telling whether the fares will remain low if one provider raises the white flag, observers say.
Could the answer be in cutting taxes and duties to reduce car prices at a faster rate so that Malaysians do not have to spend so much on buying a vehicle? Or is this move decades too late and even counterproductive now that so much money is being poured into upgrading the public transport network?
Dr Yeah Kim Leng, economics professor at Sunway University Business School, notes that the RM159.2 billion worth of car loans extended by banks as at end-November 2016 made up 10.6% of total bank loans and was about 18.5% of total loans given to the household sector.
"Assuming car prices had increased by 10%, the higher car prices would have raised household debt by 1.85 percentage points," says Yeah, who was group chief economist at RAM Holdings Bhd.
The reverse would reduce indebtedness by a similar amount. But lower car prices could "spur demand for cars and add to already high household indebtedness as well as urban congestion and pollution", he adds.
Another local economist reckons that keeping car prices high would promote the use of public transport and he is in favour of imposing Goods and Services Tax (GST) on petrol (RON95 is currently exempted) to increase government revenue. "It is a significant revenue earner for the government. Cutting excise duty would be the equivalent of abolishing BR1M," he says.
On the flipside, raising the cost of private transport without first providing high public transport connectivity would only further burden the people.
Yeah leans towards lower car prices going hand in hand with effective urban transport upgrades: "From a consumer's perspective, lower car prices will reduce our debt burden and reduce the risk of financial distress. Lower car prices also enable the buyers to increase their savings or spending on other items to enhance their well-being. There will be segments of the population that will not benefit from improved public transport facilities and services. These people will therefore enjoy the benefits of lower car prices.
"Overall, people's welfare will be improved as a result of lower car prices regardless of improvements in public transport. In considering public transport improvement, the key is utilisation (or ridership) and the ability to finance the development and sustain the operations. If ridership is high because of strong demand, then the socio-economic benefits of the public transport infrastructure investment is likely to be net positive," he adds.
If the urban transport upgrades live up to their promise, the slightly better traffic conditions "KL-ites" only see during the festive seasons — when their fellow KL-ites return to their hometowns or take the opportunity to travel — could become the norm.
More importantly, there is a chance for the lower and even the middle-income earners to have a lighter debt burden.