This article first appeared in The Edge Malaysia Weekly, on September 2, 2019 - September 08, 2019.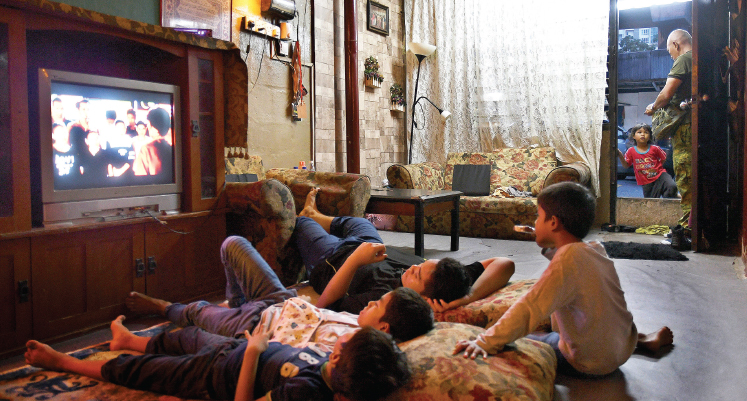 Children watching TV in their flat in a public housing project in KL … measuring absolute poverty is to find out how many people in Malaysia are living below the minimum standard of living. Photo by Reuters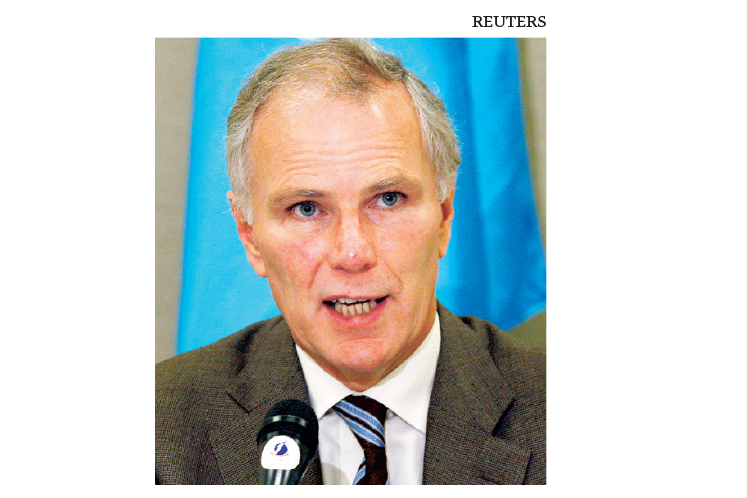 Malaysia's poverty rate of 0.4% is not reflective of the country's cost of living, says Alston in a report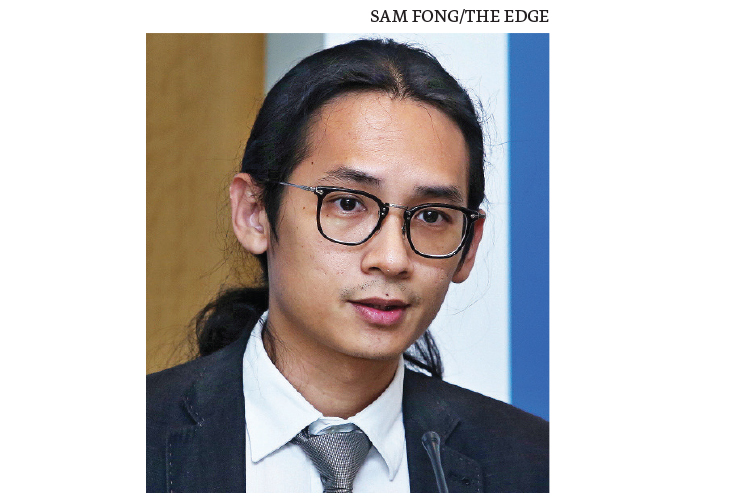 Choong: The poverty rate of 0.4% is too low and does not reflect the reality on the ground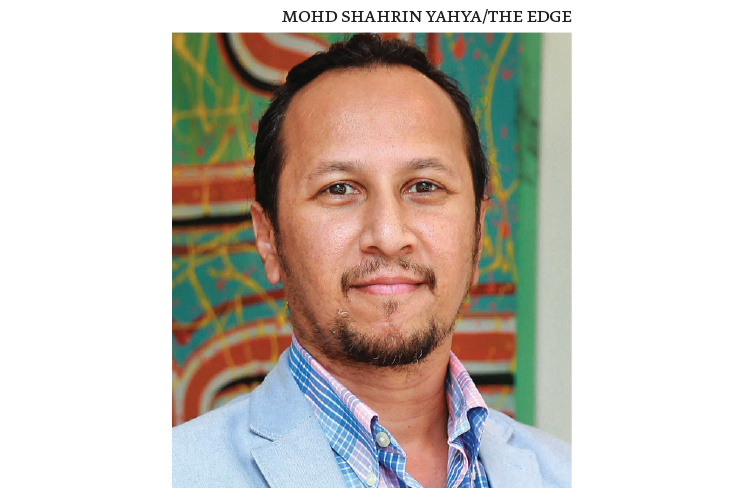 The absolute poverty rate should not be the only yardstick for poverty, says Muhammed in a commentary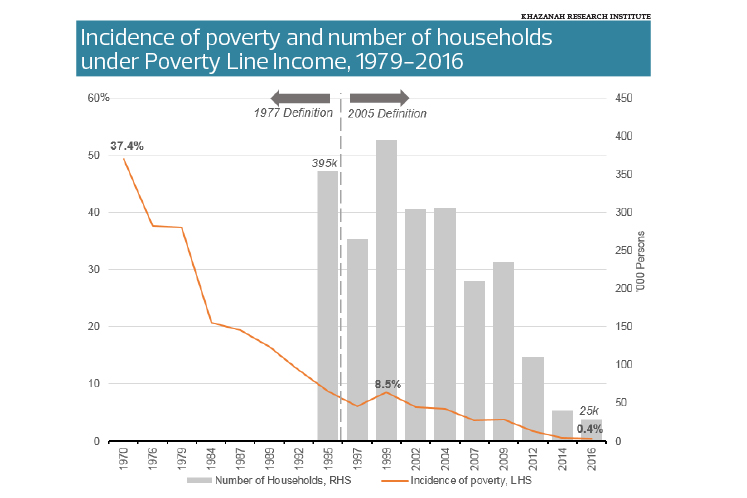 POVERTY is a subject that touches a raw nerve whenever it is discussed. So when UN Special Rapporteur Philip Alston concluded in a report that Malaysia's poverty rate of 0.4% was not reflective of the country's cost of living situation, it drew a lot of attention from various parties.
In his statement, Alston highlighted that the actual poverty rate was higher than what the official statistics showed and called on the government to relook at how it measured poverty in order to make progress on the issue.
At present, the national poverty line is RM980 per household per month.
"This is a tragically low line for a country on the cusp of attaining high-income status, especially since a range of rigorous independent analyses have suggested a more realistic poverty rate of 16% to 20%, and about 9% of households survive on less than RM2,000 per month," said Alston.
Quick to jump to the country's defence was Economic Affairs Minister Datuk Seri Azmin Ali. Malaysia's official poverty figure of 0.4% was derived from internationally accepted standards based on the Canberra Group Handbook on Household Income Statistics published by the UN itself, he said. According to this measurement, Malaysia's official poverty rate had fallen from 49% in 1970 to just about 0.4% in 2016. At 0.4%, hardcore poverty is said to have been eliminated.
The relative poverty rate of 16% to 20% cited by Alston, however, is another measurement altogether.
"The way to calculate relative poverty is different from that of absolute poverty. The former is calculated by looking at how many households fall by a certain percentage below the median household income. Our own calculations using 60% below the median show that relative poverty was at 22.2% in 2016.
"There are some views that as a country becomes more developed, relative poverty is a more appropriate measurement and not the caloric-food-based measurement that underlies absolute poverty," says Christopher Choong, deputy director of research at Khazanah Research Institute, in an email interview with The Edge.
Rather than arguing for one measurement or the other, Choong emphasises the importance of knowing the difference between the two, especially when coming up with policy measures. This is because absolute poverty and relative poverty measure different types of poverty that require different strategies to overcome, according to Choong in a paper he wrote in June.
Muhammed Abdul Khalid, economic adviser to the prime minister, has also weighed in on the matter. In a commentary written in Malay daily Sinar Harian, he opines that the poverty line income of RM980 per month is low. Case in point: A higher poverty line income is used in countries like Palestine and Zimbabwe, whose GDP per capita is a 10th of Malaysia's.
"The absolute poverty rate should not be the only yardstick for poverty. As Malaysia is headed towards developed nation status, it should also adopt indicators that are used by developed nations. They apply the relative poverty rate where a household is considered poor if the household income is less than 50% of the national median household income," he says in his commentary.
Going by Muhammed's calculation, Malaysia's relative poverty rate was 16% in 2016, up slightly from 15.6% in 2014. He reckons that Malaysia should update the poverty income figure to better reflect the country's current development and aspirations. A new number is necessary because the issue at hand is not just poverty but also the wealth gap and social mobility of Malaysians.
Choong too believes the poverty line needs to be upgraded to reflect what constitutes the minimum standard of living. "The poverty rate of 0.4% (24,700 households) is too low and does not reflect the reality on the ground. The idea behind measuring absolute poverty is to find out how many people in Malaysia are living below what society considers the minimum standard of living. However, as the country progresses, society's view of what constitutes the 'minimum' will change. Therefore, we need an upgraded poverty line to reflect this. Whether this is 10%, 15% or 20% is a matter of debate but the rate should definitely be higher than what it is now."
Getting the rate right matters because that determines how the government sets eligibility criteria for social assistance programmes.
"We no longer use the poverty line (RM980) but the B40 threshold (RM4,360). This raises another set of issues on whether we have the fiscal capacity to provide social assistance to such a big group of people [the B40 households]," says Choong.
That non-Malaysians are excluded in the measurement of the country's poverty rate was also flagged by Alston in his report. He urged that the government include the vulnerable non-citizen groups in its new measurement.
It is debatable whether non-citizens should be included in the measurement for poverty. While there are many reasons for it, including giving an accurate picture of what is happening in the country, there are also many practical challenges of how this can be achieved, says Choong.
According to the Institute for Democracy and Economic Affairs (IDEAS), its research has shown that the refugee groups have the potential to contribute RM3 billion to GDP in 2024 if they are given the right to work, and RM6.5 billion to GDP in 2040 if they are given access to education.
Statistics on non-Malaysians in the country, including those with regard to poverty, should be made available to researchers and policymakers, whether or not the data is used in the headline measurement for poverty.
Prime Minister Tun Dr Mahathir Mohamad has assured that Malaysia will study the findings of the UN report and recalibrate its methods if necessary. Azmin is also reported to have said that the government is reviewing its methodology to reflect the current cost of living.
Choong reckons that policymakers need to align the country's poverty measurement with its fiscal capacity to provide social assistance. Only when the right measurement is used do the people who need help stand a chance of getting the attention they need to move out of poverty. Policymakers will also have a better idea of how much wider the social safety net needs to be cast.