This article first appeared in The Edge Malaysia Weekly, on June 24, 2019 - June 30, 2019.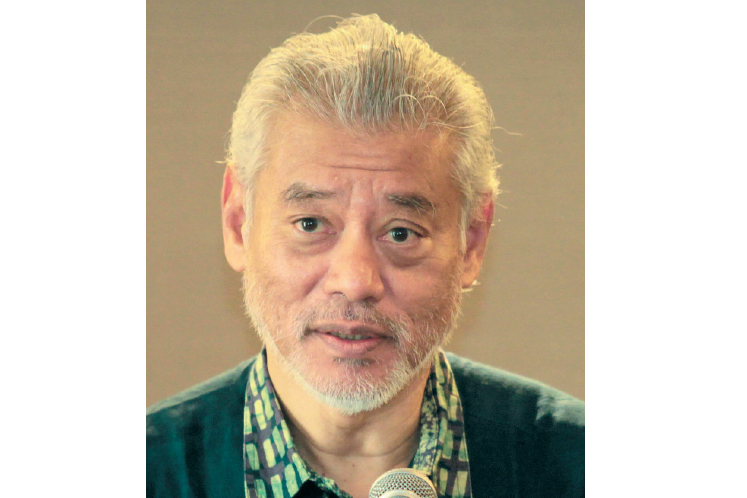 Jomo: Tough times are going to be there for some time to come. Photo by Suhaimi Yusuf/The Edge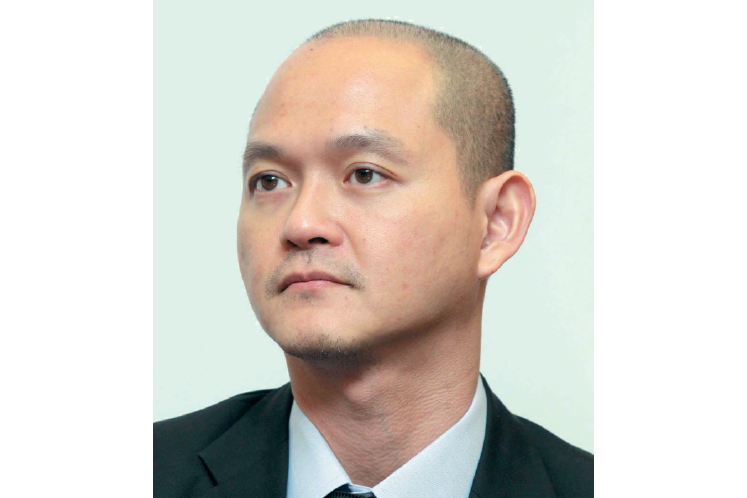 Ong: Malaysia will continue our efforts in attracting good quality investments. Photo by Kenny Yap/The Edge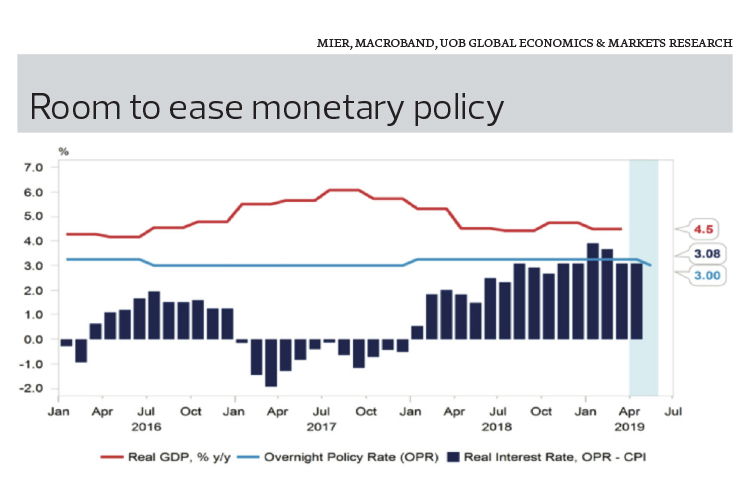 THERE is good reason Professor Jomo Kwame Sundaram's call last Monday for Malaysians to set aside political differences and unite in dealing with real issues impacting the economy resonated with fellow economists as well as the man in the street.
Tough times tend to hit the latter first. The data trackers know why Jomo said "this is going to be a very, very tough time because the external situation is very bad and is deteriorating almost on a daily basis … we probably have to prepare ourselves for a situation where these tough times are going to be there for some time to come".
Talk of a global recession has already surfaced on the back of prolonged US-China trade hostilities. Analysts at Morgan Stanley said last month that the world's economy would be pushed into a recession if the US-China trade talks collapse and the US goes ahead in slapping 25% tariffs on the remaining US$300 billion of imports from China. Concerns will only grow as growth slows.
A global recession is defined as annual growth dipping below 2.5%. In April, the International Monetary Fund cut its 2019 global growth forecast to 3.3% from 3.5% before, projecting a decline for 70% of the global economy.
There is no telling if the outcome of the upcoming meeting between Chinese President Xi Jinping and US President Donald Trump at the G20 summit (June 28 and 29) in Osaka, Japan, will be necessarily positive, let alone lead to a preliminary deal. The last Trump-Xi summit in Buenos Aires in December yielded a truce that lasted until early May when a no-deal situation saw the US doubling tariffs on US$200 billion worth of Chinese goods.
Beyond trade, the US had accused Beijing of espionage and threatening its national security, while China says the US is frustrating national development by unfairly targeting Chinese tech giant Huawei Technologies.
On Monday, Ren Zhengfei, Huawei's founder and CEO, said the world's largest telecommunications equipment maker and No 2 smartphone brand will miss sales forecasts by US$30 billion over the next few years while overseas smartphone sales have plunged by 40%, a month after the Trump administration added Huawei to a blacklist that requires US companies to get a special government licence to sell technology to Huawei and forced companies like Google and Facebook to cut Huawei from their services.
"When the US-China trade war was restricted to the area of tariffs on goods and services, Malaysia could at least benefit from some short-run trade and investment diversions [which] can mitigate some of the longer-term negative consequences of the trade war … But when the US government threatens to prevent US companies from doing business with Chinese companies such as Huawei, the impact on countries like Malaysia can only be negative," Deputy Minister of International Trade and Industry Ong Kian Ming said in a statement on June 20.
He added that Huawei's US$30 billion revenue lost "will have a negative knock-on effect on other companies in its supply chain, including US companies" like chipmakers Intel, Qualcomm and Broadcom Inc, whose CEO is Penang-born Tan Hock Eng.
"Broadcom, for example, is projecting a reduction in its revenue of US$2 billion as a result of the actions taken [or that will be taken] against Huawei by the US administration. The ripple effect on Malaysia, especially in the electrical and electronics (E&E) industry could potentially be significant," Ong said.
Citing people it didn't name, Reuters reported on June 17 that Huawei's US suppliers, including Qualcomm, Intel and Xilinx Inc, are quietly pressing the US government to ease the Huawei sales ban "to prevent harm to American companies". It remains to be seen if their plight would have any bearing on talks.
 
Impact on ringgit and OPR
Experts, however, see a full-blown escalation of the US-China trade war as a licence for central bankers to cut borrowing rates to support growth, citing US Federal Reserve chief Jerome Powell's statement lat Wednesday that "an ounce of prevention is more than a pound of cure".
Bank Negara Malaysia may well have taken a similar stance with its pre-emptive 25-basis-point cut in the key overnight policy rate (OPR) to 3% on May 7, reversing the 25 bps increase to 3.25% in January 2018 when global growth was stronger and real interest rates in Malaysia were negative, with headline inflation averaging 3.7% in 2017.
"While domestic monetary and financial conditions remain supportive of economic growth, there are some signs of tightening of financial conditions. The adjustment to the OPR is therefore intended to preserve the degree of monetary accommodativeness. This is consistent with the monetary policy stance of supporting a steady growth path amid price stability. The Monetary Policy Committee will continue to monitor and assess the balance of risks surrounding the outlook for domestic growth and inflation," the MPC's May 7 statement read.
The key OPR was last below 3% between Jan 21, 2009 and May 4, 2011, during which time the world dealt with the aftermath of the global financial crisis and September 2008 collapse of Lehman Brothers.
UOB Bank Malaysia senior economist Julia Goh reckons that Bank Negara has the flexibility to move rates lower if the situation warrants it.
"We think future decisions are likely to be data and event dependent," she said, noting how the May 7 decision came amid signs of slower growth and tightening of financial conditions.
"Despite expectations for headline inflation to trend higher in 2H19, full-year inflation is projected to remain subdued at 1.5% (2018: 1%). With a muted outlook for Malaysia's growth and inflation while real interest rates hover around 2.5%, there is room for further monetary easing if needed," she adds.
For now, Goh does not expect Bank Negara to lower rates any further this year but does not rule out the possibility. "Going forward, we project a flat trajectory for OPR in 2H2019 amid the revival of key infrastructure projects and higher fiscal spending. However, downside risks for interest rates are mounting as the trade outlook worsens and global recession fears grow."
Goh's stance on the OPR is consistent with the consensus, Bloomberg data show at the time of writing.
Pundits, however, are now betting that the US Federal Reserve will cut interest rates by as much as 50 bps as early as July or by September — reversing part of the four rate hikes in 2018 that shored up the greenback when investors took money out of emerging markets, including Malaysia, back to the US. European Central Bank chief Mario Draghi, too, has opened the door to further monetary accommodation, if necessary.
Anyone hoping for a dramatic revival in the ringgit on a reversal in the Fed rates will likely be disappointed if consensus forecasts are to be believed. The ringgit eased from 4.08 against the greenback in early April to a six-month low of 4.20 in late May before retracing to 4.15 at the time of writing.
"Although the USDMYR [US dollar-ringgit exchange rate] may still edge higher in the coming months alongside the rest of Asia, we expect the pair to end the year lower than current levels. Our latest year-end forecast for USDMYR is 4.1641," OCBC Bank economist Terence Wu said in a June 20 statement.  He does not expect a deep recession or a deep rate cut cycle in the US — at least not for now.
There could be further weakness in the ringgit if oil prices fall significantly on the back of slower global growth, economists say. They are keeping an eye on whether FTSE Russell will exclude Malaysia from its World Government Bond Index (WGBI). Malaysia was put on a watch list with a review in September.
From where Ong stands, it is not all doom and gloom.
"There are signs that our diversified economy can withstand some of the global challenges ahead. After two months of negative year-on-year growth, exports for the month of April 2019 increased by 1.1% to RM85.2 billion …  Despite the US-China trade war, our exports to China from January to April 2019 still grew by 2.8% to RM42.7 billion. I am cautiously optimistic that the overall export figures for the first half of 2019 will show positive growth," the deputy minister said.
Noting how investment approvals and realised investments in the manufacturing sector had increased in the first quarter of this year versus the last quarter of 2018, Ong also pledged to facilitate quality domestic and foreign direct investments.
"Many Malaysian companies have become globally competitive players as a result of the supply chain linkages formed via the multinational corporations that have made long-term investments in Malaysia. My ministry, together with our investment promotion agencies MIDA and InvestKL, will continue our efforts in attracting good quality foreign direct investments (FDIs) to come to Malaysia. We will also continue to encourage domestic direct investments (DDIs) by, for example, providing matching grants through schemes such as the Domestic Investment Strategic Fund (DISF)," he said. "With our well-diversified economy and continued foreign interest in investments, we are hopeful that Malaysia is also in a better position to weather the coming economic storms."
He needs to be right as Malaysia may well have to be prepared for a long-drawn standoff.
Trump, 73, who was elected US president in November 2016, is running for re-election for his second and last four-year term in November 2020. Xi, 66, who became China's president in March 2013, can stay in power for more than 10 years after the two-term limit on the Chinese presidency was dropped last year.