This article first appeared in The Edge Malaysia Weekly, on November 8, 2021 - November 14, 2021.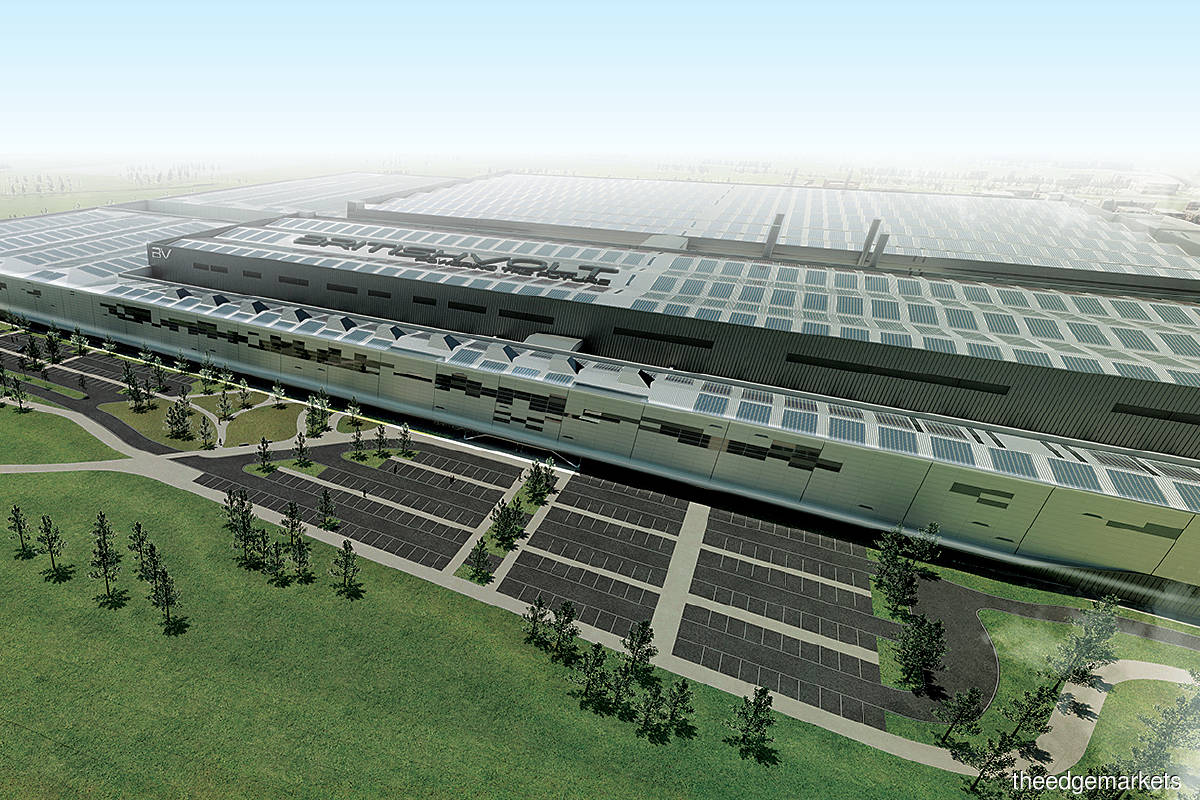 UK battery manufacturer Britishvolt is making great strides. In just two short years since it was established, the start-up achieved a valuation of over US$1 billion upon completion of its Series B funding in September. And, it has also begun preliminary work on its 300,000 pack-per-year battery factory — the largest in the UK.
It is three months away from providing the A-samples of its battery product (cell-concept validation based on customer requirements) with the first production targeted for 2023.
"We hit the ground sprinting," Britishvolt founder and CEO Orral Nadjari says in an exclusive online interview with The Edge.
"Our absolute immediate step is to position the company for Series C fundraising. In terms of product development, you'll see our A-samples now coming up, into the hands of the OEMs (original equipment manufacturers) and the customers."
How does a start-up compete with the likes of Tesla Inc, Nissan Motor Co Ltd and LG Corp in terms of battery technology, manufacturing infrastructure and product proposition in the UK's £15.3 billion (RM86.7 billion) automotive industry?
"[As a start-up] it has been extremely challenging in the capital markets, with the OEMs," concedes Orral, a former investment banker. "But equally so, it has been our biggest strength — we can vertically integrate ESG (environmental, social and governance) into every single process at Britishvolt."
The start-up's shareholders now include UK-listed mining group Glencore plc, which will supply one-third of Britishvolt's cobalt requirements, energy transition investment fund Carbon Transition ASA, and US equity fund Cathexis Holdings. In addition, investors from Malaysia hold close to 5% of the company.
"It is our role to identify ways of not just removing the embedded carbon footprint within the supply chain, but also driving the cost down, for electric vehicles (EVs) and normal cars to finally find parity in terms of price points," Orral says.
He adds that the confidence in BritishVolt's speed to market is partly "thanks to the UK government's foresight to build the world's best battery R&D and scale-up ecosystem" accessible by UK home-grown companies.
Government support a game ­changer
The UK government has committed £1 billion to help build huge battery factories in an effort to chip away at the dominance of Asian battery makers and Tesla, as Europe overtakes China in terms of EV demand.
Investments include a £25 million IP (intellectual property)-neutral facility with Warwick Manufacturing Group under the University of Warwick, and a £130 million scale-up facility, UK Battery Industrialisation Centre. The investments form part of critical infrastructure required for battery development.
Britishvolt also collaborates with UK energy storage research institute Faraday Institution, as well as the Imperial College of London for speed-up simulation of its battery samples.
"Something that takes 18 to 24 months to develop, we managed to develop in nine months because of the simulation in Imperial College — again, [this is] IP-neutral.
"[This technology] has been worked on for four years, and Britishvolt is the first commercial recipient of it. And it helped us leapfrog in terms of product development," Orral says. "With just that, we are already £150 million lighter on the front end of capex."
Discussions are also ongoing for another government injection — up to £200 million, reports indicate — for the construction of a £2.6 billion factory.
Britishvolt has deployed close to £90 million for everything from process engineering to design works, he adds.
Carbon-conscious from start to end
It has been reported that customers have signed up for more than two-thirds of Britishvolt's phase 1 battery production capacity of 10GWh.
Britishvolt's key proposition is to help co-locate the high energy-intensive part of battery manufacturing into a shorter supply chain and front-load it with renewable energy, including at its factory on a 95ha former coal plant site in Blyth, Northumberland.
"I'm talking about the cathode, the anode, the copper foils. Put their manufacturing together and you have energy consumption that's similar to [that of] an Eastern European country," Orral says.
Britishvolt has also joined the Fair Cobalt Alliance to ensure that the key raw material for its batteries is sourced sustainably — both from the energy consumption (via hydro and renewable energy) and human labour perspectives.
Overall, the company aims to reduce embedded carbon in battery cell manufacturing by nearly two-thirds to 25kg/KWh compared with the industry average of 66kg/KWh.
"We have the best needle cokes (a primary material for electrodes) in the world, produced by Phillips 66 in North Lincolnshire.
"They're currently being shipped all the way to China into anode processing facilities, on the back end of a coal grid. Then it goes to Mongolia, another facility at the back end of a coal grid, before being put in a car in the US and shipped again to Europe.
"Batteries are big, heavy objects that don't travel well," Orral says. "For a truly low-carbon society, we need shorter supply chains and more efficient production methods."
Battery race already at Malaysia's doorstep
Among Britishvolt's longer-term plans is a potential listing and the setting up of a manufacturing facility in Canada for access to both battery metals and one of the largest automotive industries in the world, the company said.
It is also in the process of setting up a regional office in Malaysia, focusing on capital raising in the Islamic finance market, including the possibility of its own ESG sukuk in the country.
"I believe the lowest-hanging fruit right now in Malaysia is in static energy storage. As long as you want to drive towards net zero, or to go into hydrogen, you need batteries.
"And that is a very interesting market and direction for Britishvolt to start looking into, and we have an excellent team in Malaysia driving the Malaysian proposition," Orral says, noting the potential for regional collaboration among Asean countries in the journey towards sustainability.
"Malaysia has the strongest Islamic finance hub globally. If you look at ESG, I would go as far as to say it is shariah-compliant.
"And Indonesia is set with an abundance of nickel. [The Asean countries are] set with renewables and raw materials, and they are literally next door to each other," he adds.
Countries are already racing to draw sustainable investments, one example being Indonesia, which has invited Volkswagen and Foxconn to make use of its nickel supply to manufacture EV batteries there.
Globally, carmakers have set an earlier deadline to become full-fledged EV manufacturers amid a backdrop of overwhelming demand and nations pledging to be net zero.
In September, the Porsche Taycan EV had a six-month waiting list, while 24 months' worth of electric Mini Cooper production was sold in just four weeks this year. In Europe and China, one in five new cars is fully-electric.
Malaysia lags behind in demand and infrastructure but is attempting to play catch up given the slate of tax reliefs provided for EV purchases in Budget 2022.
"It [expanding the battery ecosystem] is a very capital-intensive exercise — there's a reason why government support and initiatives are required to propel this proposition forward. The world is in a race to net zero," Orral says.