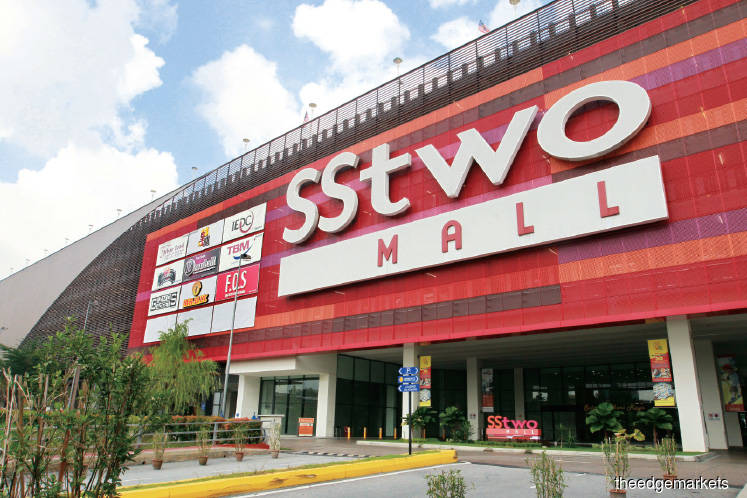 This article first appeared as 'SStwo Mall to reopen as healthcare centre' in The Edge Financial Daily, on February 18, 2020.
KUALA LUMPUR: SStwo Mall in Petaling Jaya, which shut down five years ago, is finally set to reopen with Life Care Diagnostics Medical Centre as its new tenant.
Mall owner DK Group of Companies will sign a memorandum of understanding with the tenant next Tuesday to transform the mall in the affluent SS2 neighbourhood into D'LifeCare Mall, according to a press invite received.
D'LifeCare, the invite said, will offer an all-rounded healthcare service under one roof, ranging from preventive medical check-ups and prescriptive specialist consultations to curative surgeries. It will provide professional medical and diagnostic solutions.
Life Care Diagnostics currently operates at one location in Bangsar South, Kuala Lumpur. It is a private medical care provider offering a wide range of medical consultation services.
In September 2018, The Edge Financial Daily reported that the original developer and owner of SStwo Mall, AsiaMalls Sdn Bhd, had finally found a buyer after placing the suburban shopping centre on the market for three years. Puchong-based DK Group of Companies bought the asset for some RM180 million, the report said.
DK Group was founded by Danny Koek Tiang Kung. The group is also known for motor vehicle leather upholstery products marketed through DK Leather Corp Bhd. DK-MY Properties was established in 2004 and it launched its first project called DK Senza, a resort style living, in 2010.
It is not clear what else DK Group will be doing at the SS2 site, as earlier reports had said that the mall may be partially demolished and a service apartment block built.
SStwo Mall permanently closed in March 2015 due to poor performance after operating for only 4½ years. It was built in the affluent SS2 neighbourhood for RM180 million.
AsiaMalls was set up to handle the assets held by Asian Retail Mall Fund II, which was managed by PGIM Real Estate Asiaretail Fund Ltd, formerly known as Pramerica Real Estate Investors — the real estate investment business of New York-listed Prudential Financial Inc.
For the financial year ended Dec 31, 2015, the mall had raked up losses to the tune of RM188.73 million and had liabilities of RM162.87 million.
Incidentally, in the same year, AsiaMalls disposed of Aeon Mall Kinta City to KIP Real Estate Investment Trust for RM208 million.
Meanwhile, PGIM Real Estate now has a new shareholder. In October 2019, it was reported that Frasers Centrepoint Trust and Frasers Property collectively have an 87.93% stake in PGIM Real Estate.