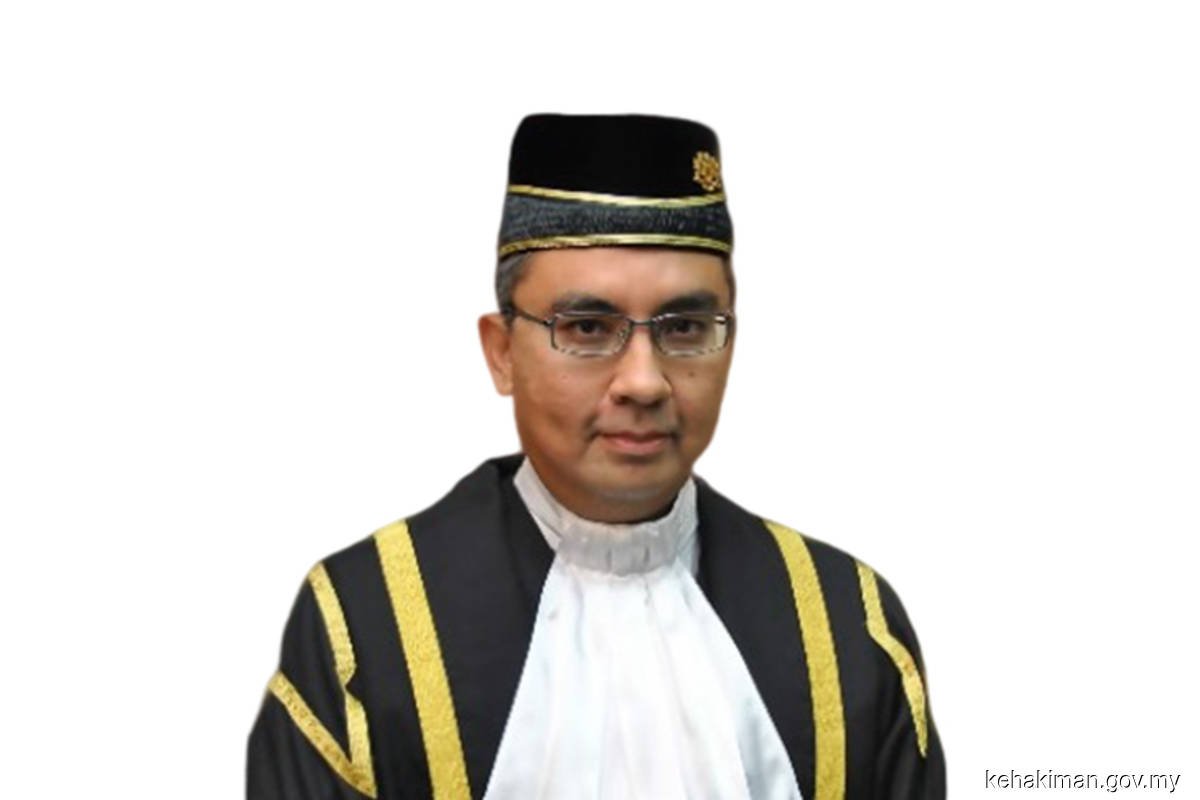 KUALA LUMPUR (Jan 23): Justice Mohd Nazlan Mohd Ghazali, the High Court judge who presided over Datuk Seri Najib Razak's SRC International Sdn Bhd case that ended in a conviction, will be transferred to the High Court's civil division effective March 1.
The directive came from Chief Judge of Malaya Tan Sri Azahar Mohamed.
A copy of the order that was given to the Malaysian Bar was sighted by theedgemarkets.com.
Nazlan, an Oxford graduate, was previously brought in from the High Court's commercial division in 2018 to hear Najib's SRC case.
The office of the Chief Registrar of the Federal Court confirmed the transfer of Justice Nazlan to the civil court, saying the transfer is a routine practice.
"The transfer of Justice Nazlan to the civil court is to replace Justice Wong Chee Lin who will retire. Justice Nazlan was a judge of the High Court (commercial division) before he was transferred to the criminal division, and he also has extensive experience and expertise in matters related to civil and commercial cases. Besides that, there are only about 30 [cases] pending in the High Court (criminal division) 3.
"Criminal cases heard by Justice Nazlan will continue to be heard by him until they are concluded even after the transfer on March 1," it said.
The judge is scheduled to deliver his verdict in former Federal Land Development Authority (Felda) chairman Tan Sri Mohd Isa Abdul Samad's graft case on Feb 3, which could be the last high-profile case before his imminent transfer.
Besides that, the judge is also tasked with hearing the forfeiture of US$340 million by the government against Saudi businessman Tarek Obaid, PetroSaudi International Ltd and PetroSaudi Oil Services (Venezuela) Ltd.
The Tarek forfeiture hearing is scheduled for Feb 4 and related to 1Malaysia Development Bhd (1MDB).
Justice Nazlan was supposed to preside over Najib's and former Treasury secretary-general Tan Sri Dr Mohd Irwan Serigar Abdullah's CBT regarding RM6.6 billion government funds in relation to International Petroleum Investment Company (IPIC).
However, the trial has now been transferred before Justice Datuk Muhammad Jamil Hussin.
Last July 28, Justice Nazlan found Najib guilty on all seven counts of charges of abuse of power, criminal breach of trust (CBT) and money laundering of RM42 million of funds of SRC, a former subsidiary of 1MDB.
Following the conviction, the court sentenced Najib to 12 years' jail and fined him RM210 million.
Najib, who is also the Pekan Member of Parliament (MP), has filed an appeal to set aside the conviction and sentence, while the prosecution is also cross-appealing against the sentence. 
The hearing of the appeal is fixed before the Court of Appeal on Feb 15.
Justice Nazlan, in his 801-page judgement finding the former premier guilty, described the case as one of the worst cases of abuse of public trust.
Read also:
Ex-Felda chairman Isa Samad to know fate on RM3m graft charge on Feb 3
PSOSL seeks extension to negotiate with Malaysia over US$340m forfeiture as Feb 4 deadline looms