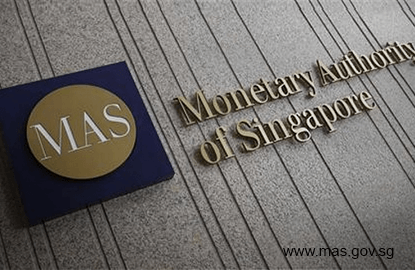 (July 23): The Monetary Authority of Singapore (MAS) today pledged tough action against any bank found to have breached money-laundering laws pertaining to accounts linked to  1Malaysia Development Berhad (1MDB), The Business Times (BT) reported today.
The financial regulator's warning comes in the wake of action by Singapore police in freezing two bank accounts linked to the scandal-hit Malaysian state investment firm last week.
It was reported yesterday that two bank accounts were frozen on July 15, just a week after Singapore's central bank said it was in contact with financial institutions in relation to Malaysia's probe into allegations that billions of ringgit from 1MDB-linked firms had been transferred into Malaysian Prime Minister Datuk Seri Najib Razak's personal accounts.
The Singapore police said the order to freeze the two bank accounts was part of "an investigation into possible money-laundering offences", BT reported.
One of the two banks affected, Falcon Bank, confirmed it is cooperating with MAS in the investigation.
The Wall Street Journal had reported earlier this month that close to US$700 million (RM2.67 billion) were moved via Falcon Bank in Singapore into Najib's accounts with AmPrivate Bank in Malaysia in early 2013.
According to BT, MAS managing director Ravi Menon said its main interest is in the supervision of the banks which may have been "a party to these flows".
"Our main concern is whether they have adhered to the high standards that we expect of them in anti-money laundering and countering terrorism financing. Our focus is on whether they've exercised sufficient diligence and prudence with respect to these flows," Menon was quoted as saying by BT.
The MAS probe will check if the banks had followed rules pertaining to customer identification, verification of the sources of funds, accounts monitoring and the reporting of any suspicious transactions.
"We've been looking back to see if they have done all of these," Menon told BT, adding "If they've been found wanting, we will take quiet actions against them and these are not small actions. If the breach is a serious one, the action taken will be a serious one." – The Malaysian Insider