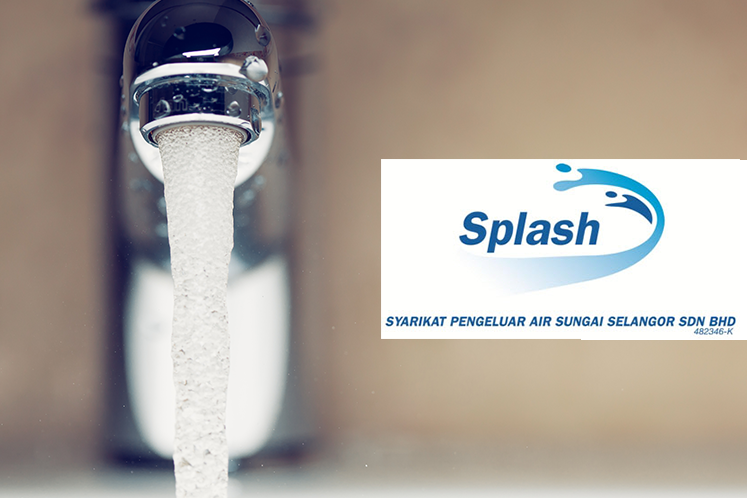 KUALA LUMPUR (Sept 14): Syarikat Pengeluar Air Sungai Selangor Sdn Bhd (SPLASH) and Pengurusan Air Selangor Sdn Bhd (Air Selangor) have mutually agreed to extend the execution deadline of the sale and purchase agreement (SPA) from Sept 14 to 30, according to an announcement to Bursa Malaysia.
To recap, Gamuda accepted the offer from Air Selangor to acquire its 40%-owned associate company Syarikat Pengeluar Air Selangor Holdings Bhd (SPLASH) on Aug 27.
Air Selangor is offering RM2.55 billion cash to take over SPLASH — the concession holder of SSP1 and SSP3 — which controls about 45% of the treated water supply in Selangor, Kuala Lumpur and Putrajaya.
On top of that, Gamuda Water had received a letter of offer from Air Selangor to terminate the existing operation and maintenance agreement (OMA) of SSP3 with Splash, including the settlement of outstanding Gamuda Water's receivables from SPLASH. Meanwhile, Gamuda Water and Air Selangor will enter into a new SSP3 OMA which will commence on the operational date until Dec 31, 2029.
Under the new OMA, the bulk water supply rates gets reduced by 2 sen per cubic metre (cu m) to 44 sen per cu m from operational date to Dec 31, 2018; 46 sen per cu m from Jan 1, 2019 to Dec 31, 2022; 47 sen cu m from Jan 1, 2023 to Dec 31, 2023; and 53 sen cu m from Jan 1, 2024 to Dec 31, 2029.
SPLASH is a wholly-owned subsidiary of Splash Holdings, in which Gamuda owns a 40% stake, while Kumpulan Perangsang Selangor Bhd owns 30%. The remaining 30% is held by Sweet Water SPV Sdn Bhd, a private investment vehicle of businessman Tan Sri Wan Azmi Wan Hamzah.