This article first appeared in The Edge Malaysia Weekly, on September 24, 2018 - September 30, 2018.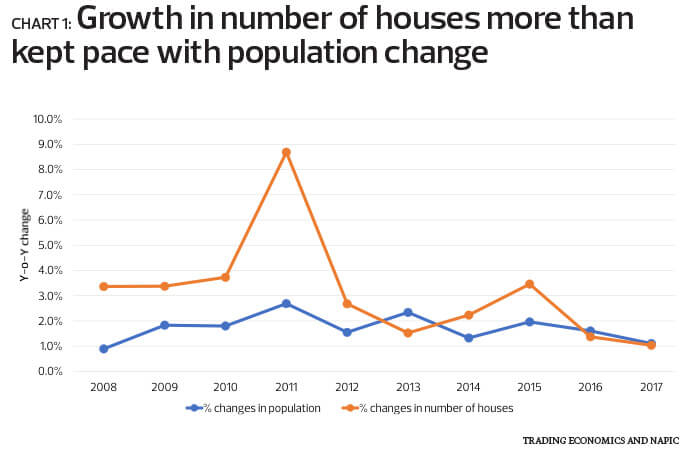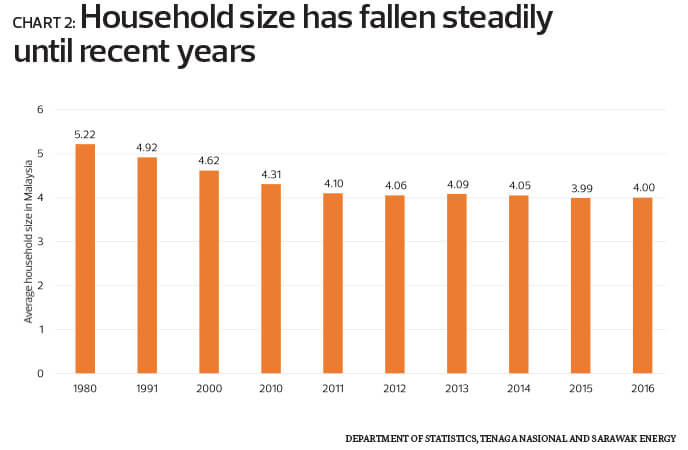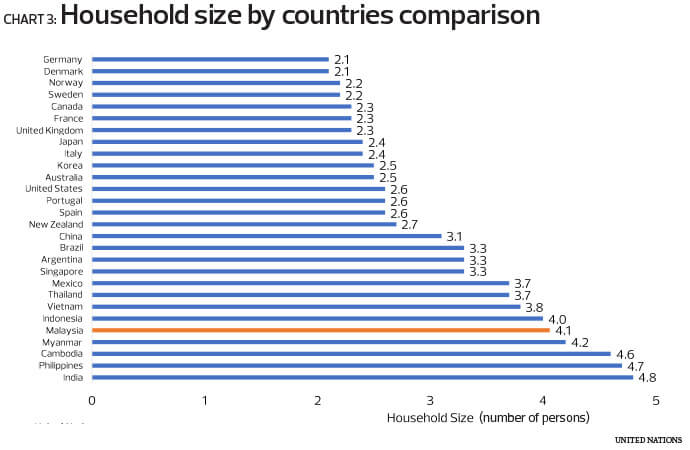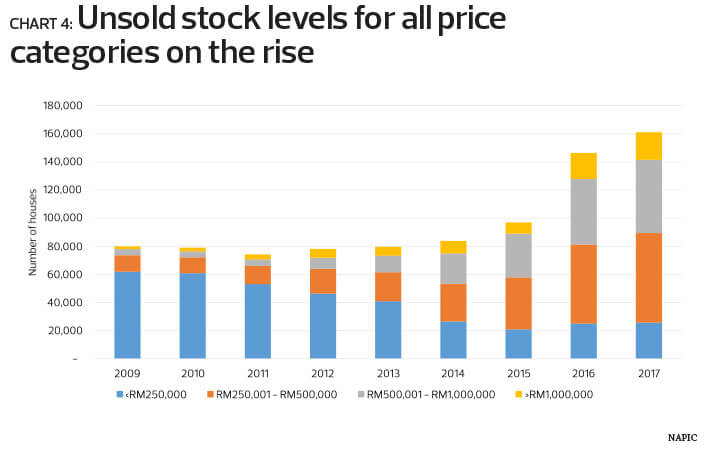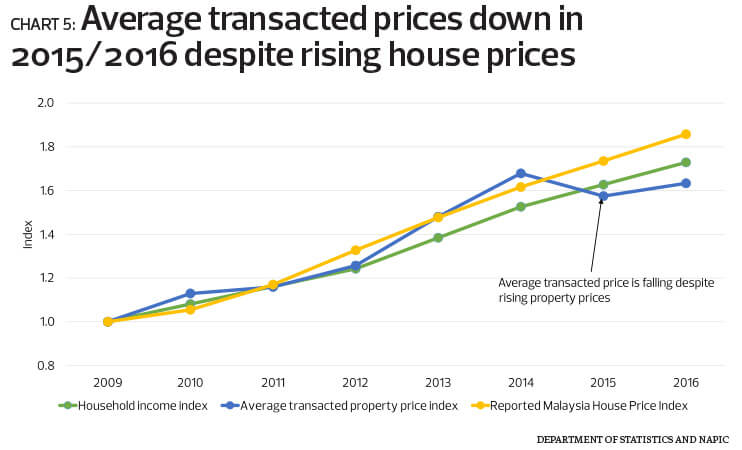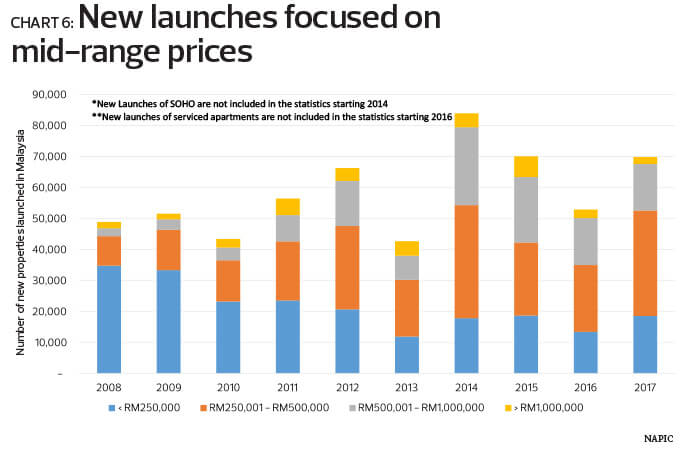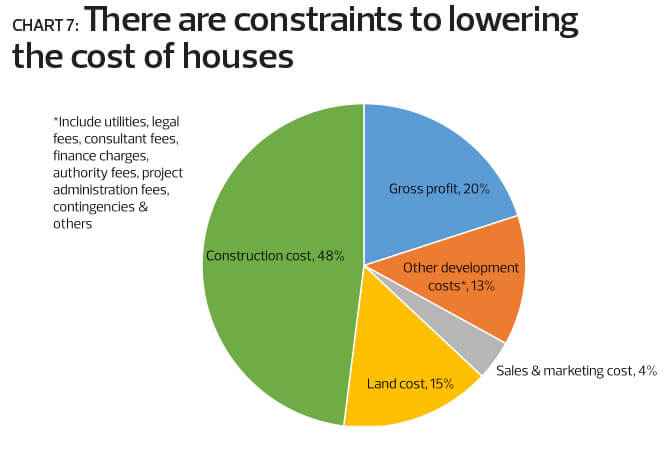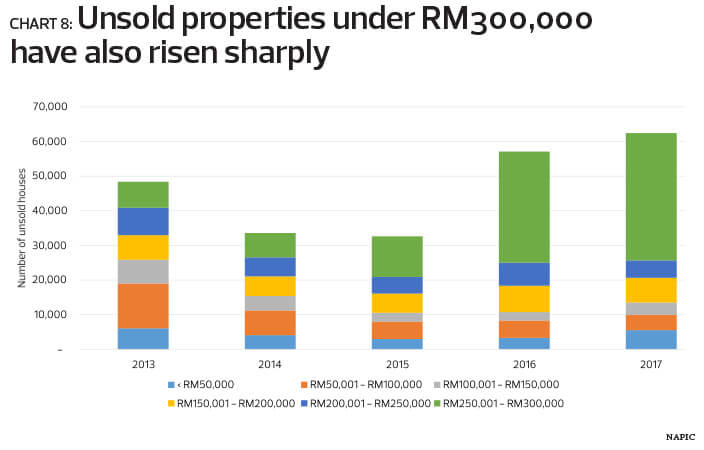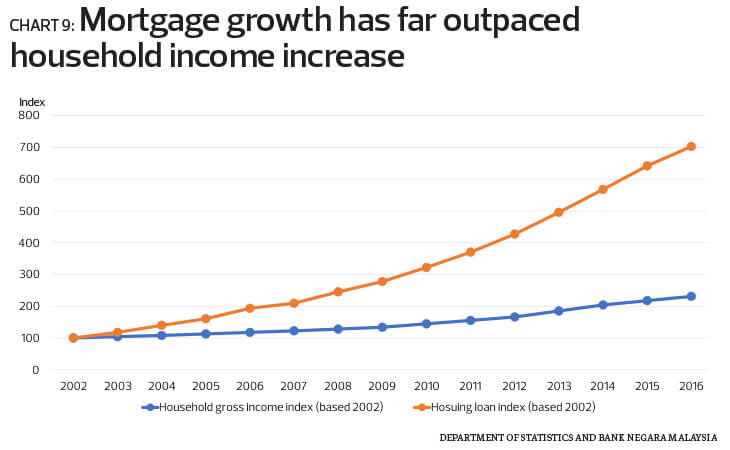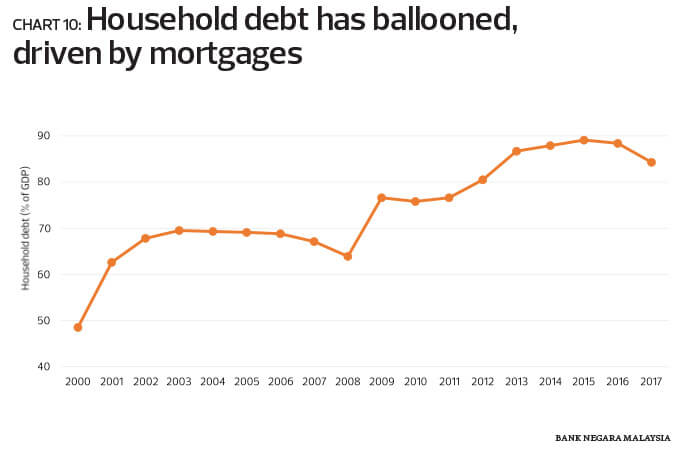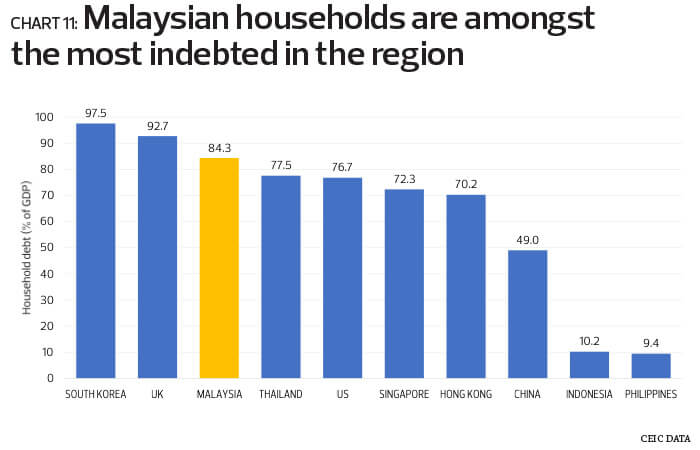 THERE has been much discussion on the adequacy of current (affordable) housing supply and crucially, the lack of homeownership in Malaysia.
In terms of the former, statistics suggest that there is enough houses built in the country. Property developers have been churning out houses at a healthy rate over the years – in fact, more than keeping pace with population growth. (See Chart 1)
Consequently, over the last few decades, the average household size (persons per household) has declined steadily – from 5.22 in 1980 to just around 4 presently –underpinned by rising population, income levels and urbanisation. (See Chart 2)
That said, household size appears to have plateaued in the past few years. This is not surprising.
Our current household size is comparable to neighbouring Asian countries in similar stage of economic development (see Chart 3). In other words, we do not expect this figure to drop substantially from hereon, at least not for the foreseeable future. China is a relative outlier in the region. Its comparatively low household size is due, in part, to the country's family planning (one child) policy.
Countries with smaller household size (< 3 persons per household) are mostly developed nations. This is due to myriad factors, including demographics (aging versus young population), culture (there would be more multi-generational families under one roof in Asia) and crucially, income levels. Countries with higher GNI per capita have lower household sizes.
Malaysia's population growth is slowing — from a compounded annual growth rate (cagr) of 2.64% in 1980-1991 to 2.17% in 2000-2010. Going forward, annual population growth is forecasted to slow further, from 1.8% in 2010 to 0.8% in 2040.
In other words, the urgency for more houses will lessen. The household size in Malaysia could fall further as we move towards a high-income country status — but only in the long run.
Indeed, the rising number of unsold properties is supportive of the conclusion that there is no shortage of houses in the country. Total number of unsold residential properties has been rising since 2011, spiking sharply higher in 2016-2017 according to statistics from the National Property Information Centre (NAPIC) (see Chart 4).
This is true for all price categories, including for houses below RM250,000, which turned higher in 2016 and 2017 after having fallen for six straight years since 2009. Rising unsold stock is especially evident for houses priced between RM250,000-RM500,000 and RM500,000-RM1 million – likely exacerbated by the March 2014 restriction on foreign buyers.
The situation of excess supply is particularly acute in Kuala Lumpur, Selangor, Johor and Pulau Pinang, albeit with a more nuanced difference in terms of price categories.   
The obvious conclusion is that Malaysia does not need to build significantly more houses in the near to medium term, affordable housing or otherwise, to meet demand. There is more than ample supply. Unsold houses are available in every state and major urban centers across the nation.
Yet, we continue to hear/read of people wanting to buy a house and not being able to do so. In other words, there is no lack of demand either.
Therefore, by process of elimination, the issue must be one of affordability. That is, there are growing numbers of people — especially young adults — who want to buy a home but cannot afford to on their prevailing incomes.
The traditional solutions
There are two conventional and intuitive solutions to address the problem of low homeownership:
1.    Build cheaper and hence more 'affordable homes' and
2.    Loosen lending regulations and make more loans available so that people can take on more debt.
Neither are feasible long-term solutions.
The property sector is highly competitive, without any real barriers to entry, and market driven. Developers compete against each other to sell their properties, on price, location, facilities and amenities, etc. In other words, if house prices could be lowered to meet demand at the right quality and location, it would have been done.  
And in fact, this is what we are seeing. The average transacted house price has fallen in recent years (see Chart 5). Not because the same house prices have fallen — the annual change in house price has remained positive, albeit at a slower clip since hitting double digits in 2011-2013 — but because developers have already responded to prevailing market situation by building cheaper (at least in absolute terms) houses.
The bulk of new launches are concentrated on houses under the RM1 million price tag, and particularly those between RM250,000 and RM500,000. For the lower price range, new launches are mostly between RM150,000 and RM250,000. (See Chart 6)
Noticeably, there are far fewer launches for houses priced under RM150,000 for a simple reason – financial feasibility. There is a minimum cost to building a house — land, materials and construction costs as well as compliance and regulatory expenses. (See Chart 7)
For quality housing with facilities and minimum 850 square feet at reasonable locations with connectivity, parks and shops, it will be difficult to see prices much below RM280,000 in the Klang Valley.
As an example, construction cost alone accounts for slightly less than half of a medium-cost apartment (priced at RM300,000). Land cost is roughly 15% or RM45,000. Another 13% go to associated and soft costs (finance, legal, utilities and architecture) or about RM40,000. That leaves about 24% for sales and marketing costs and gross profits.
Because land cost is only 15% or less of gross development value, lowering land costs has only small effect on selling prices. And regardless of value engineering and building innovations, it is difficult to reduce current construction costs for high-rise buildings to substantially below RM130 per square foot gross (including car parking provisions).
Even if we were to cut house prices by up to 20% (to say, RM260,000), it may not have sufficient impact on homeownership for those who need a home. It offers little assistance in terms of affordability. Indeed, unsold stock is also rising for properties priced below RM300,000 (see Chart 8).
Already we are seeing smaller and smaller sized houses-apartments as developers seek to lower the absolute selling prices. But there is a limit to how small it can get and still be 'liveable', lest we end up with the scary prospect of 'coffin homes' such as those seen in Hong Kong.
Forcing the cost of houses lower must come at a price — often, in terms of far-off locations, quality, lacking in connectivity, infrastructure, amenities and facilities. All of which does no favour to the prospective owners — even if they can now afford these homes.
Slums are hardly likely to appreciate in price and therefore, create poor home equity — the difference between market value (what you can sell for) and outstanding mortgage. The net effect is those who need help are penalised instead as their property value collapses.
In summary, market has already responded by building lower priced houses and there is limitation on how low prices can go and still create equity for owners in the long run.
If we cannot substantially lower the cost of houses, then the next solution is to loosen financing and allow people to borrow more or lengthen their mortgages.
Banks are commercial entities. Their goal is to drive revenue and earnings growth through giving out loans. Hence, it is safe to say, they will, as far they could, lend to anyone deemed to be creditworthy.
Forcing banks to lower their credit requirements would be irresponsible and a very risky proposition, one that could create systemic risks down the road. It raises the risks of default and foreclosures, where homeowners risk losing their homes altogether. This would, in turn, negatively impact the banking system and the country's economy.
Lengthening the repayment period of mortgage would help — to a certain degree. For instance, assuming 4.5% annual interest on a RM200,000 borrowing, the monthly debt service difference between a 30-year and 45-year loan is RM149 or just about a 15% reduction. (see Table).
We are not fully convinced this would be sufficient to seal the deal, so to speak. Plus, a 45-year mortgage basically means one has to bear the debt burden beyond retirement age of 60, assuming you start working at age of 21.
Housing loans from the banking sector did expand at a blistering cagr of 15.7% between 2002 and 2016 — more than double the pace of increase for average household income (6.2%). (See Chart 9) GNI per capita grew at a slightly faster clip of 7% annually over the same period.
Admittedly, the strong mortgage growth is likely to have been driven, in part, by speculative activities spurred by financing schemes such as the hugely popular (and controversial) Developer Interest Bearing Scheme (DIBS). The scheme was banned in Budget 2014.
Regardless, household debt ballooned — expanding from 48.5% of GDP in 2000 to 84.3% in 2017 (see Chart 10).
The average Malaysian household is currently amongst the most indebted in this region (see Chart 11) — and has limited room for additional leverage.
So, where does that leave wannabe homeowners?
Bank Negara estimates the maximum affordable home based on our current income level is one priced at RM282,000. But most houses are priced above this level, including 'affordable' houses.
There are limits to meaningful lowering of prices and still create equity for owners in the long run.
How do we reconcile affordability, at our current income levels, with prevailing cost of homes?
It is not about availability of loans. Banks have money to lend and they will if they believe customers are good for it. But forcing them to loosen lending requirements would be reckless. Lengthening the repayment period makes only marginal difference in terms of the amount of debt servicing.
Furthermore, the average Malaysian household is already heavily in debt and no longer has the ability to borrow. Increasing the loans available for household to purchase homes will risk default and foreclosures, which could, in turn, create the next banking-financial crisis.
The alternative is for Malaysians to rent instead of buying a home. But renting does not build equity. Neither does it help improve the prospect of homeownership in the long run.
Are we then truly in a bind?
What we have done is outline some of the most-often proposed measures to improve affordability and homeownership. However, we believe their effects will only be at the margin. In a few weeks, we will share our innovative proposal for a more holistic solution on making homes affordable to almost everyone.  
Save by subscribing to us for your print and/or digital copy.
P/S: The Edge is also available on Apple's AppStore and Androids' Google Play.