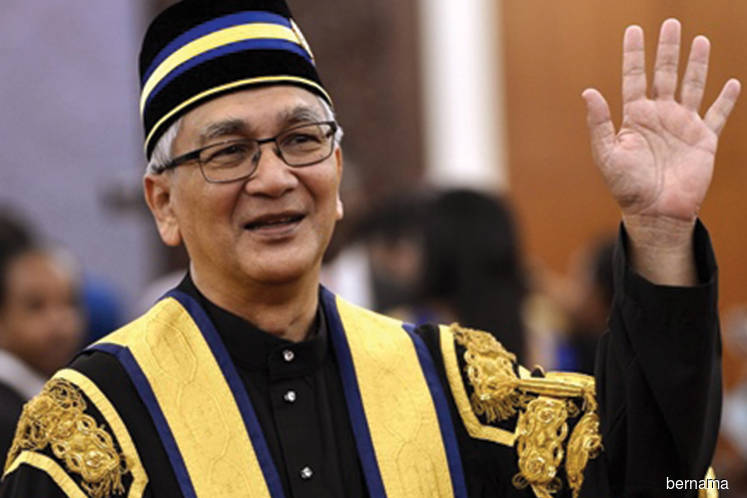 KUALA LUMPUR (Dec 6): Dewan Rakyat Speaker Mohammad Ariff Md Yusof has rejected Pakatan Harapan de-facto leader Datuk Seri Anwar Ibrahim's motion to discuss issues regarding the International Certification on the Elimination of All Forms of Racial Discrimination (ICERD).
At Dewan Rakyat today, the Port Dickson member of parliament said that even after the cabinet has decided not to ratify ICERD, the motion is to discuss on the matter, so that there is no confusion and different points of views by the Rakyat who had raised concerns with regards to the matter. 
However, Mohammad Ariff rejected the 18th Law Motion as there are three requirements that need to be fulfilled.
"After considering the surrounding environment and response from certain parties, it is not a must for now, even after I allowed Port Dickson to arouse the motion, I still reject it," he said. 
The proposed ratification of ICERD — which some argued will affect the status of Bumiputera rights, the status of the national language and the position of the Malay Rulers and the Islamic religion — has brought about a massive rally planned in Kuala Lumpur on Dec 8.
This has prompted Prime Minister Tun Dr Mahathir Mohamad to issue a statement that it will not be ratified and the government will continue to uphold the Federal Constitution.
Amongst state governments, Pahang had passed a motion to oppose the ICERD ratification. 
Perak Menteri Besar said the state will leave the matter to Putrajaya. Kelantan, which is supporting the ICERD rally, is providing a special holiday on Dec 9, which is a Sunday — a working day for Kelantan.