This article first appeared in The Edge Financial Daily, on September 13, 2018.
Not unlike the music it brings us, the Malaysian Philharmonic Orchestra (MPO) is ageless and unfading, and the principal tendency it has is to get better with every instance in which we lend it our ears. Having had its inaugural event in August of 1998, the MPO is pleased to announce the celebration of its 20th anniversary, with a brand new season comprising some of the most thematically enthralling shows it has ever put on. Read on for a quick reference guide to some of our top picks of the season, and visit www.mpo.com.my to view the full calendar and to learn more.

Semalam Di Malaya
Sept 15 (8.30pm)
Sept 16 (3pm)
RM141 to RM358
This year, Malaysia is proudly celebrating 61 years of independence from British rule. In true MPO-esque fashion, it commemorates this historic occasion with music, music and more music. The MPO promises an incredible performance featuring timeless hits such as Semalam Di Malaya, Airmaa Berderai, Hujan Di Tengahari and more to take its audience on a trip down memory lane. Catch the performance to join your fellow Malaysians in paying homage to the country's iconic artists, such as lfonso Soliano, Ahmad Merican and P Ramlee.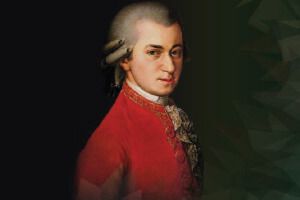 Mozart: The Final Symphonies
Sept 22 (8.30pm)
Sept 23 (3pm)
RM56 to RM141
"Neither a lofty degree of intelligence nor imagination nor both together go to the making of genius. Love, love, love, that is the soul of genius". Wolfgang Amadeus Mozart is a name that resonates with people of many walks of life. The pure and unadulterated genius of a man with his instrument has resulted in the production of over 600 acknowledged works, loved and learned the world over, two centuries and counting after his death. Join maestro Naohisa Furusawa and the MPO in a mellifluous celebration of Mozart's finest and last symphonies.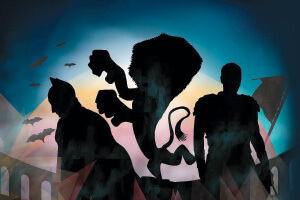 The Music of Hans Zimmer
Sept 29 (8.30pm)
Sept 30 (3pm)
RM56 to RM141
Whether your cinematic proclivities lean towards the innocence of The Lion King or the wonder of Interstellar, the voice behind your preferred Hollywood fix is more than likely to be none other than Hans Zimmer. To say his musical artistry is critically acclaimed is an understatement of lofty proportions, and in this, the MPO agrees. The German-born legend and his incredibly diverse output — over 150 film scores for films such as The Da Vinci Code, The Dark Night, and Madagascar — are being honored by the MPO in a show that fans of the silver screen will not want to miss.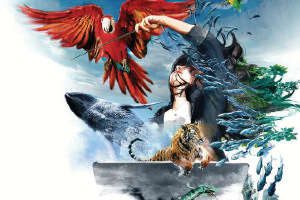 National Geographic: Symphony For Our World
Oct 6 (8.30pm)
Oct 7 (3pm)
RM113 to RM226
National Geographic has gifted the world's population with over 130 years' worth of groundbreaking footage. From the rarest animals to the vastest oceans, National Geographic's breathtaking cinematography brings us one step closer to fully understanding our planet, each day. This month, MPO and the Malaysian Institute of Art's Mixed Voices Choir have collaborated to create a phenomenal, multimedia-symphonic performance. In a unique fusion of science and artistry, National Geographic's arresting visuals are combined with orchestral and choral sounds, paying homage to the wondrous splendour of earth.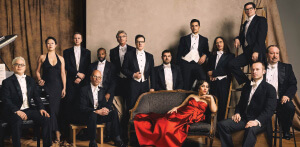 Pink Martini: One Night Only
Oct 22 (8.30pm)
RM141 to RM358
Formed back in 1994 in Oregon of the US, Pink Martini is a "little orchestra" known the world over for its performances of music from around the globe and across the years. The group is a unique ensemble on the music scene in that its members' talents transcend the borders of musical genres. With irrefutable expertise in classical music, classic pop, Latin music and jazz, they are sure to deliver an ageless and charming performance that exceeds all and any set expectations.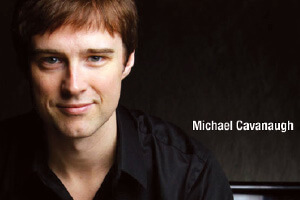 The Music of Billy Joel
Nov 17 (8.30pm)
Nov 18 (3pm)
RM113 to RM226
Dive into The River of Dreams with the MPO's unmissable performance of The Music of Billy Joel. Billy Joel is a musician who undoubtedly deserves the honour of being celebrated — he is in the rock and roll Hall of Fame, has won five Grammy Awards and has had his music covered by legends in a similar vein, such as Stevie Wonder, Jon Bon Jovi and Natalie Cole. Accompanying the MPO is the singer's talented, young protege Michael Cavanaugh — also known as "the new voice of the American rock and roll soul" — with his powerhouse vocals and irrefutable knack for the stage.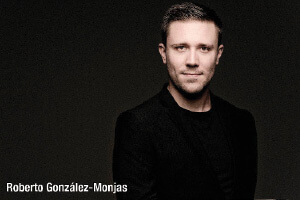 Vivaldi's Four Seasons
Dec 1 (8.30pm)
Dec 2 (3pm)
RM56 to RM141
Seasons come and pass, but so cannot be said about the timelessness of the music of Italian composer Antonio Vivaldi. Having made his mark on the world of classical music in the early 18th century, Vivaldi's evergreen works amount to the hundreds, and there are few others who have possessed a talent as prodigious as his. This season, the MPO honours the best known of his works: The Four Seasons. Comprising four violin concerti — fittingly entitled Spring, Summer, Autumn and Winter — The Four Seasons are pieces that you have most likely heard, whether or not you have done so consciously. Confirm your doubts with an evening of Vivaldi, and make your way to MPO to see their nod to this timeless classic.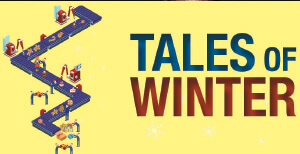 Tales of Winter
Dec 14 (8.30pm)
Dec 15 (8.30pm)
RM56 to RM141
Warm though the weather may be, Kuala Lumpur's Christmas splendour always brings the city the touch of winter its residents crave. Brought to you by the MPO in conjunction with the Malaysian Philharmonic Youth Orchestra (MPYO), Tales of Winter entails a festive programme that guarantees to instil the holiday spirit in us all. MPO and MPYO rings its sleigh bells and invites you to see catch this joyous performance, conducted by Naohisa Furusawa, with your loved ones.