This article first appeared in The Edge Malaysia Weekly, on May 9, 2022 - May 15, 2022.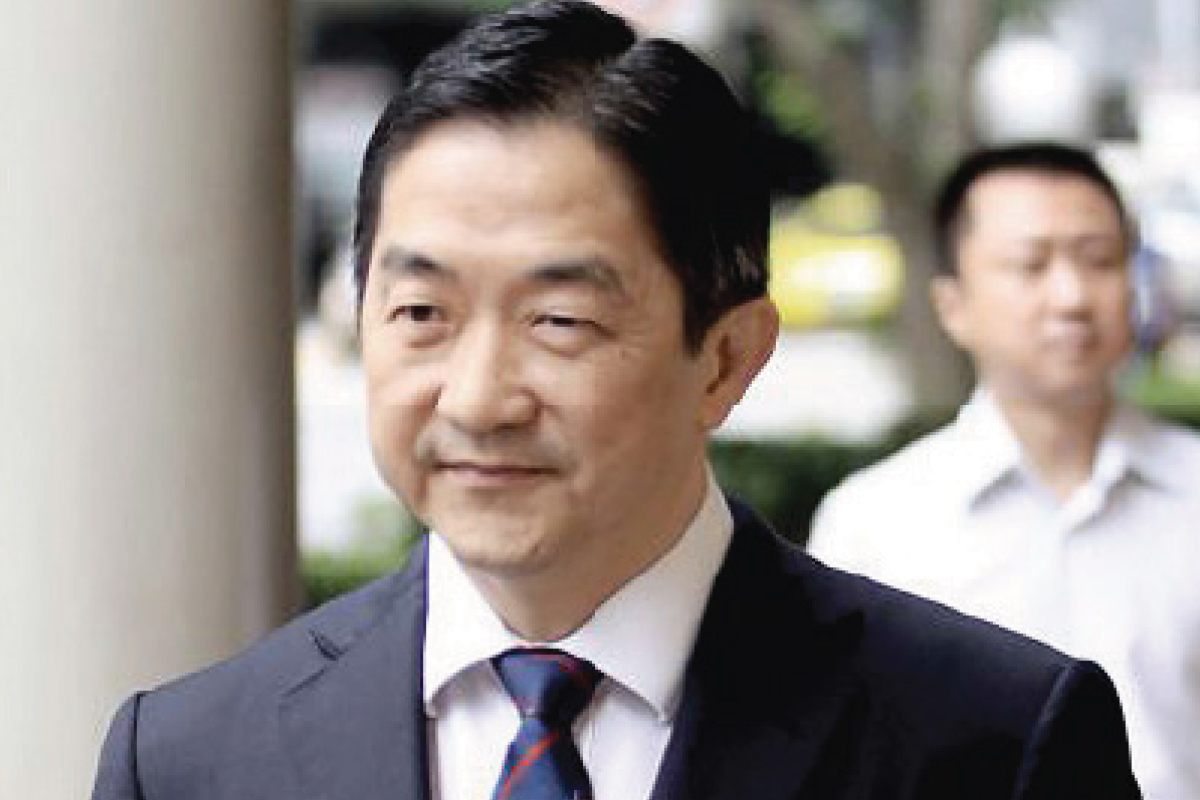 CONVICTED stock market manipulator Soh Chee Wen led a colourful life in the corporate world as well as the political scene. He was charming to those he wanted to please and played to the gallery when the opportunity arose.
For instance, upon his return to Malaysia in May 2002 — after being on the run for three years since April 1999 — Soh made his first public appearance at a Chinese school in Puchong, Selangor. He donated RM10,000 to (SJKC) Sin Min, a school that he had long been associated with, especially for its funding needs.
He met a small group of media members and fielded questions, especially on his links to former MCA president Tun Dr Ling Liong Sik and his son Hee Liong.
From 1995 to 1997, Soh was seen as the "president's corporate guy" in MCA. He was appointed to the MCA central committee in 1995 and in subsequent years claimed to have business ties with Hee Liong.
But the 1998 stock market meltdown saw relations between the Ling family and Soh sour. Hee Liong's flagship company was Rekapacific Bhd, which he controlled through Linksun Avenue Sdn Bhd. Rekapacific was eventually delisted, sunk by its pile of debts.
At one stage, Soh, now 63, had even filed a suit against Linksun Avenue to recover some monies but the courts struck it out.
He went on the run in April 1999 after he was charged with defrauding Omega Securities of more than RM500 million. He was charged for the offence together with Datuk Tony Tiah of TA Enterprise. Even when he was on the run, he used to give statements through a local law firm.
Those close to Soh said that he used to travel between Indonesia and Singapore using a fake Indonesian passport.
Among the companies that Soh controlled before the 1998 stock market meltdown were Promet, Kelanamas Industries Bhd, Autoways Bhd, Kuantan Flour Mill Bhd and Uniphoenix Corporation Bhd. Uniphoenix stood out because its share price stood firm even as the others were falling.
Eventually, Uniphoenix also succumbed to selling pressure.
The Securities Commission Malaysia (SC) questioned Soh for a few days in relation to the collapse of Omega Securities. The end result was reams of testimony that involved not only Rekapacific and Uniphoenix but also a host of other listed companies in which Soh had minority stakes.
The names of prominent bankers and stockbrokers were also disclosed in the testimony to the SC.
Soh claimed that bankers and stockbrokers approached him to take up stakes in listed companies during the 1998 stock market meltdown. They even provided him with financing to avoid selling the shares on the open market, which would have resulted in the bank or broker taking an immediate hit on their books.
In return for the financing, Soh pledged his shares in Uniphoenix, which explains why the stock did not see much selling pressure until the later stages of the market meltdown.
After settling the compound of RM6 million for defrauding Omega Securities, Soh openly supported the faction that went against Dr Ling in the MCA party elections of 2003. In the elections, Dr Ling and his deputy Tan Sri Lim Ah Lek stepped down, paving the way for their protégés to take over the helm of the party.
Soh was also a supporter of Parti Keadilan Rakyat. He was said to have been one of the early financiers of the party and became more vocal in his support between 2007 and 2013. He is also said to have financed the news website Free Malaysia Today in its early years.
After the Omega Securities incident, Soh was not allowed to hold any position in listed companies but his name always cropped up in the local stock market scene.
Between late 2004 and mid-2006, he was linked to the boardroom fight for control of QSR Bhd and its associate company, KFC Holdings Bhd.
In early 2005, the faction linked to Soh gained control of the QSR board. Tan Sri Nik Ibrahim Kamil emerged as chairman with a stake of close to 14%.
Soh's name did not appear anywhere as a shareholder of QSR. However, there was some semblance of his hallmark of controlling companies with a number of proxies. QSR's shareholding list showed no substantial shareholder but several names with small stakes.
At one stage, there was even speculation that Datuk Wira Daim, son of former finance minister Tun Daim Zainuddin, would emerge as a shareholder in QSR.
On the opposing end of the tussle for control of QSR/KFC was Datuk Ishak Ismail. Finally in 2006, Johor Corp took control of QSR, ending the fight.
Soh's name faded away from the Malaysian corporate scene until the penny stock rally in Singapore exploded. The first link to his having a hand in the rally was through LionGold Corp Ltd, in which Wira Daim held a stake.
The Singapore authorities impounded Soh's passport in 2014 and he has been in police custody since 2016. Now that he has been found guilty of stock manipulation, it will be a long time before he returns to the corporate scene, if ever.