This article first appeared in The Edge Malaysia Weekly, on April 15, 2019 - April 21, 2019.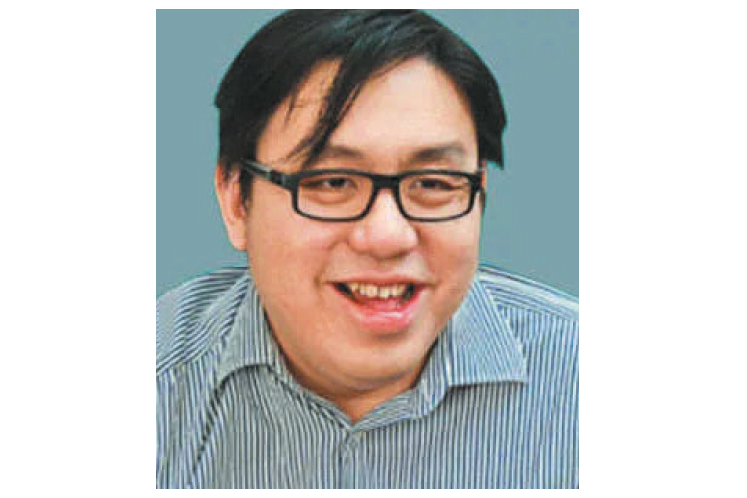 Lim: The next big threat is illegal sales online. Photo by The Edge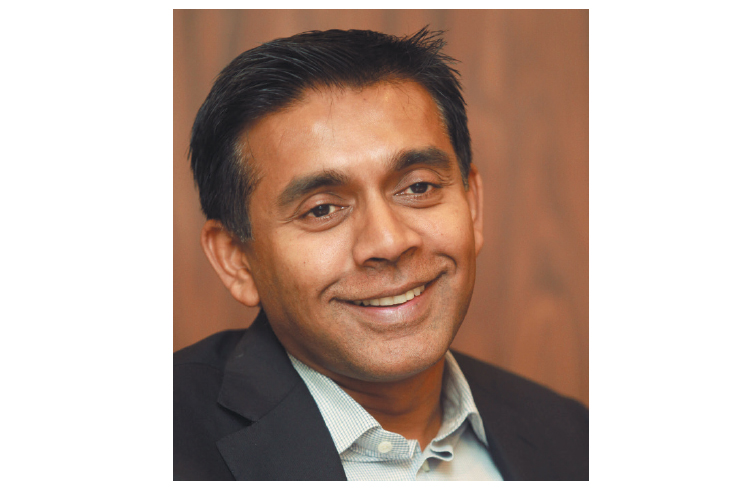 Brahmal: Yes, we are actively looking for targets. Photo by The Edge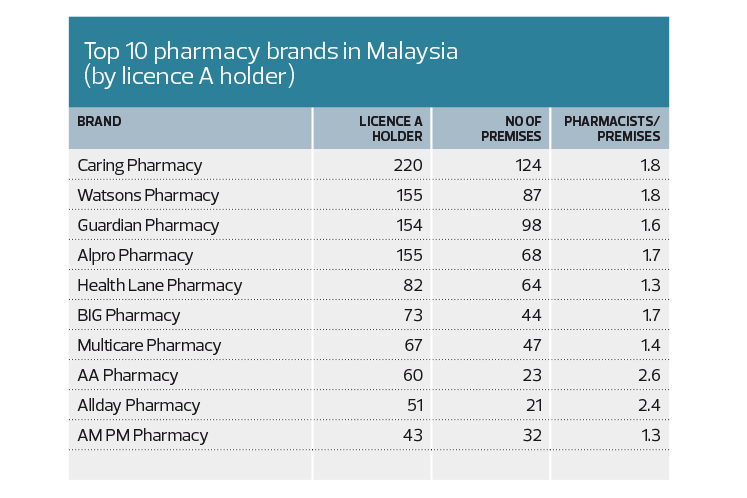 Source: Malaysian Pharmaceutical Society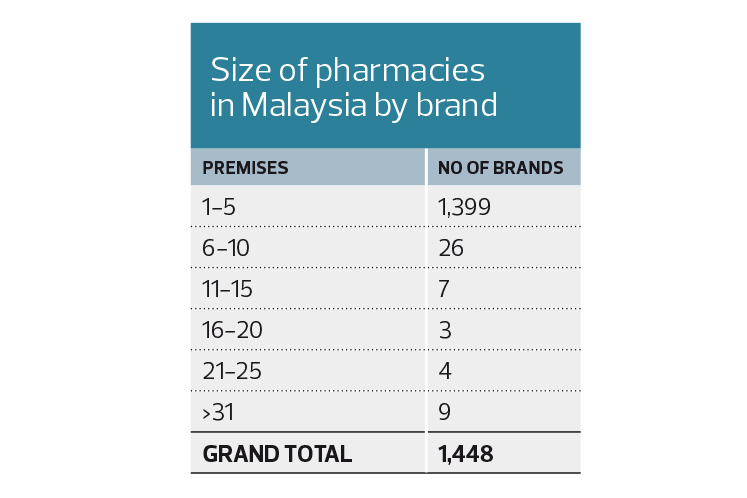 Source: Malaysian Pharmaceutical Society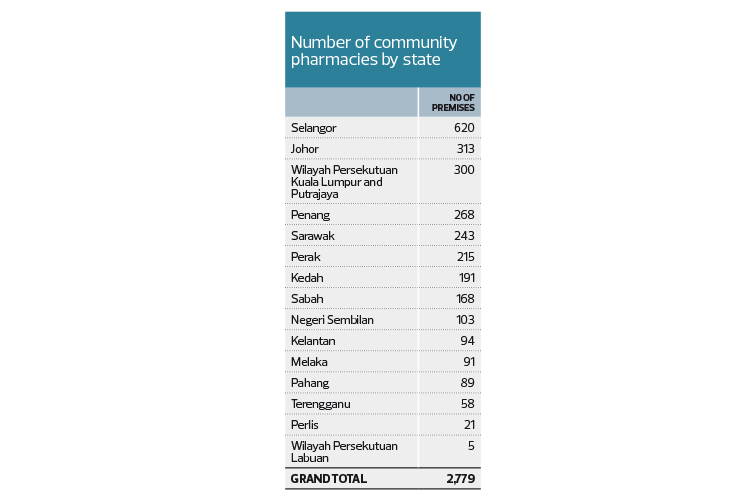 Source: Malaysian Pharmaceutical Society
NOTWITHSTANDING very low margins, the pharmacy business remains feasible, prompting large retail chains in the sector to expand organically or by acquiring or merging with smaller chains and independent stores.
If the 2018 Malaysia Retailers Association report is anything to go by, the pharmacy and personal care subsector enjoyed the second biggest growth in sales last year of 10.2% — slightly below the 11% posted by speciality retail stores.
Prepared by Retail Group Malaysia and released last month, the report states that retailers in the pharmacy and personal care segment forecast a growth of 12.7% in the first quarter of 2019, up from the four preceding quarters. The segment's growth will also be higher than that of the other retail categories, such as speciality stores (5.8%), department stores (7.6%) and department stores-cum-supermarkets (4.4%).
"There is still room to grow [in retail pharmacy]. It is a viable business to go into," Malaysian Pharmaceutical Society (MPS) treasurer Lim Jack Shen tells The Edge.
His observation comes on the heels of a consolidation last year that involved four popular brands.
In February 2018, private equity firm Creador merged its retail pharmacy chain RedCap Pharmacy with BIG Pharmacy and renamed the stores BIG Pharmacy. Ten months later, the industry saw Health Lane Family Pharmacy Sdn Bhd buying over Kumpulan Farmasi Vitacare Sdn Bhd.
Also known as community pharmacies, retail pharmacies are beefing up to benefit from economies of scale.
According to Lim, Negeri Sembilan-based Alpro recently ventured into the east coast while Johor-based AMPM made inroads into Sabah and Sarawak. Another Johor-based pharmacy, IJ Pharmacy, is expanding to Kedah and Selangor.
"Others [that are] growing include BIG and AA (AA Pharmacy Healthcare Sdn Bhd)," Lim adds. BIG and AA are considered discount pharmacies — they sell medicines and supplements at rock-bottom prices and are more focused on volume than service.
Creador founder and CEO Brahmal Vasudevan confirms that BIG is adding stores. At present, there are 41 of them and the group plans to add three more by June and achieve 50 by the end of the year.
Apart from organic expansion, Creador is also looking at taking over existing players. "Yes, we are actively looking for targets," Brahmal tells The Edge. Creador started investing in the retail pharmacy business in 2015 by purchasing D'Apotic Pharmacy and renaming it RedCap.
To finance the acquisitions, Brahmal says Creador uses "a combination of the company's own funds and shareholders' capital, depending on the size of the chain", and that there is no specific allocation. He would not say how much Creador has already invested in the retail pharmacy business but points out that discounters like BIG are growing at over 25%.
According to Lim, the big chains make up about a third of the total number of retail pharmacies. "The remaining are small chains and independent pharmacies," he adds.
There were over 2,300 community pharmacies as at the end of last year, of which 1,625 were independent and 746, chain outlets.
In a report entitled "State of Malaysia Community Pharmacy 2019", MPS states that the top 10 pharmacy brands in the country — based on Group A Poisons licence holders under the Poisons Act 1952 (revised 1989) — operate a total of 608 outlets and that they include Caring Pharmacy, Watsons Pharmacy, Guardian Pharmacy, Alpro Pharmacy, Health Lane Pharmacy and BIG Pharmacy. The largest, Caring Pharmacy, has 124 premises.
Lim says independent pharmacies too are facing stiff competition from discount pharmacies "and thus we see consolidation in the industry and bigger chains taking over the independent pharmacies". But, he warns, "the next big threat is illegal sales online".
When contacted, Farmasi Vitacare founder and managing director Foo Moong Lan confirms that her outlets had been sold to Health Lane. However, she would not say why or for how much. Vitacare had nine stores in total at the time of the sale and its stronghold was the Klang Valley.
According to industry sources, Foo decided to call it a day after having been in the community pharmacy industry for more than 31 years. "It was not because of the losses. They would not have continued to be in the industry for so long if that were so," a source says.
It is learnt that Health Lane purchased the location and assets but not the goodwill or the brand name. As for Vitacare, it is also involved in trading activity, which it is expected to continue.
A search on the Companies Commission of Malaysia's website shows that Vitacare posted a revenue of RM33.53 million in its financial year ended March 31, 2017, but suffered a net loss of RM1.43 million.