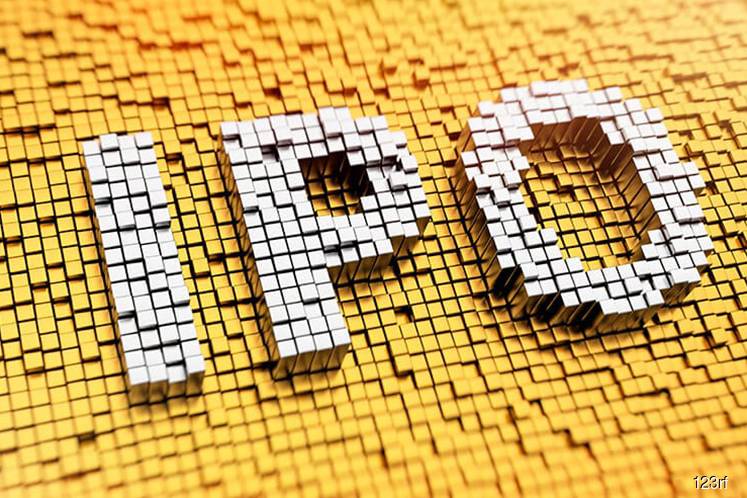 KUALA LUMPUR (May21): SL Information Bhd, an end-to-end enterprise business solution provider for IT infrastructure technology, enterprise resource planning and value-added software rose as much as 5 sen or 27.78% from its offer of 18 sen, at the company's debut on Bursa Malaysia's Leading Entrepreneur Accelerator Platform (LEAP) Market.
A total of 10,000 shares exchanged hands at the opening bell today.
Executive director Sim Boon Ker told reporters after the listing ceremony here today that the group is projecting a 10% growth for its revenue in this year given the  pipeline for its ongoing business, including IT infrastructure techology solutions and enterprise resource planning (ERP).
Last year, the group posted a revenue of RM 35.73 million for its financial year ended December 31,2017, which saw an increase of 14%, compared to RM29.94 million in the previous year. 
For its net profit, the group recorded RM4.2 million, against to RM2.17 million in 2016.
"Malaysia's forecast growth of the IT infrastructure technology solution industry will be driven by growth in digital data volume, technological evolution to include big data, the internet of things (IoT) and artificial intelligence (AI) as well as continous growth in number of new enterprises in Malaysia," said Sim in the statement.
According to the listing memonrandum, Malaysia has recorded  newly registered enterprises at an average increase of 4.5% annually. 
The lastest data derived from the Companies Commision of Malaysia stated that, new enterprises in Malaysia grew from 882,846 in 2009 to 1.2 million in 2016, "which provides opportunities for greater demand for IT infrastructure solutions and ERP solutions in Malaysia," said SL Information.
Speaking about their future plans, its managing director Soon Seng Teck said that the group is actively looking for merger acquisition(M&A) at related companies to expand, particularly with similar products such as IT products or similar. 
To further elaborated the M&A plan, Sim said the group is currently having general discusion with the potential party, which suggested "they are regional player based in Malaysia," where the group is interested with the product offer and its conpliment to the group's business.
Despite being unsure on how the move from GST to SST will unfold, the group is working closely with the relevant statutory bodies as well as its customers to help ensure a smooth transition following the change in the taxing system. 
"Just as the introduction of GST many years ago, it was a lot of work for us getting our customers to be GST compliant, if we were to revert back to SST, we will ensure the smooth transition for our customers" said Jimmy Lim Chin Kiew, group general manager of SL Information.
According to SL Information's listing information memorandum, the company had earlier placed out 10.50million shares at 18 sen each to raise RM1.9 million.
Of this, RM0.7 million or 37.1% is earmarked for research and development expenditure, RM0.39 million or 20.6% will be used for working capital and RM0.80 million or 42.3% for listing expenses.
Upon listing, SL info has an expanded share capital of 127million shares. At  18sen, the company has a market value of RM22.86 million.