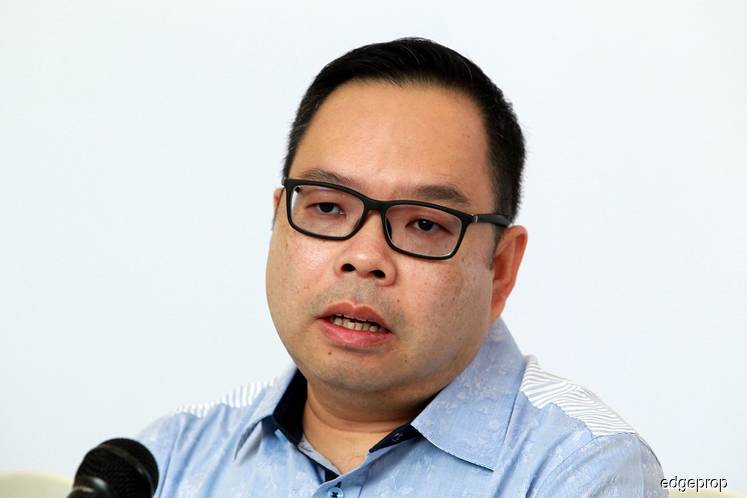 PETALING JAYA (May 31): SkyWorld Development Group which had bought five of the 64 parcels of land which were alleged to have been dubiously sold by the Kuala Lumpur City Hall (DBKL) have issued a statement that all lands that it had  purchased were through proper valuation done by the government's valuation department.
It added that all land prices, premiums and charges related to the lands were paid accordingly.
In a statement today, SkyWorld founder and group managing director Datuk Ng Thien Phing (pictured) said the terms offered for the land purchased was with the condition that 50% be allocated for affordable housing.
"SkyWorld was offered five pieces of lands by DBKL totalling 15.05 acres and the company is building a total of 1,934 units of affordable homes on 8.55 acres land, which is about 57% of the land offered.
"Of that, 1,226 units under SkyAwani 1 will be handed over this June and 708 units under SkyAwani 2 are targeted for early handover sometime in the second half of 2019," he said.
According to the developer, it has engaged with Kepong MP Lim Lip Eng's office and it was conveyed that the Lim is not against property development or any property developer in particular.
Ng said the developer will continue to support the government's vision of making Kuala Lumpur a world class city.
Lim had lodged a report with the Malaysian Anti-Corruption Commission (MACC) on May 16 to investigate the 64 lands sold by DBKL under the purview of the former Federal Territories minister Datuk Seri Tengku Adnan Tengku Mansor from 2013 to 2018.
According to Lim, the 64 lands have a combined area of 424.29 acres and a total transaction value of RM4.28 billion.
He had alleged that less than half of the lands were sold for the Federal Territories Affordable Housing (RUMAWIP) development while the rest were meant for high-end residential and commercial products priced at market value.
"All of the lands were sold without open tender and most of them were transacted at below the market price at that time and without having gone through a valuation report," he had said in earlier reports.
Click on this link to go to the original story on EdgeProp.my