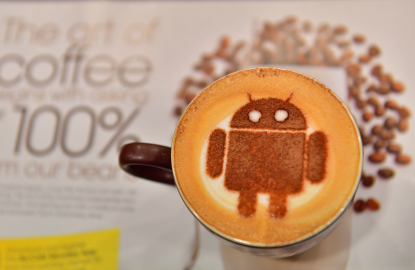 SINGAPORE (June 28): Google's Android Pay has launched today in Singapore, marking it as the mobile payment service's first launch country in Asia and the third location worldwide after the US and UK.
The launch comes shortly after mobile payment services, Apple Pay and Samsung Pay, launched in April and mid-June this year. While Apple Pay is only available in iOS8, Samsung Pay works on handsets no earlier than its Samsung Galaxy S6 and Note 5 models.
In a press release on Tuesday, Google says that Android Pay is not only for high-end devices – it works across the full range of Near Field Communication (NFC) enabled Android devices running on KitKat 4.4 or higher, which even applies to basic handsets and tablets.
This therefore represents a "tipping point for payments in Singapore" according to Google, with Android Pay being accessible to a total of some 1.4 billion monthly active users of Android's mobile platform.
"Singaporeans love mobile and are some of the fastest adopters of new technology in the world," says Joanna Flint, country director of Google Singapore.  
"It's wonderful to see wide support in Singapore from the banks and the industry for Android Pay, enabling shoppers to use Android smartphones as a way to buy things when they're on-the-go."
Aside from its operating system-wide compatibility, here are some things about Android Pay that its users may find useful to know:
Simply "wake" the device to make payment: While users will be required to download the app on the Google Play Store and enter their card details, the Android Pay app does not need to be open for a contactless payment transaction to occur; its screen just has to be turned on. Unlike its Apple and Samsung counterparts, no fingerprint or PIN authentication is required for the first three consecutive transactions.
Functions are similar to Apple Pay and Samsung Pay: Android Pay's tracking and security features do not fall short of its competitors'. One-time tokens are sent to the merchant without disclosing the card's details, making it even more secure than using a physical card. The service also enables purchase notifications for users to keep track on their spending.  
Islandwide retail reach: Like Samsung Pay and Apple Pay, the service supports credit and debit cards from Visa and MasterCard as well as Singapore's major banks – and is available anywhere contactless payment transactions can be conducted. According to Google's statement, over 30,000 payment terminals islandwide accept NFC payments.  
No limit to the number of cards you can add: Samsung Pay and Apple Pay have a respective maximum of 10 and 8 cards which a user can add to each device. However, there is no limit to the number of cards you can add to Android Pay.
Rewards and loyalty programmes in future: Google has yet to roll these out yet, but says it is currently working with loyalty programmes such as NTUC Link's Plus! Rewards programme and CapitaLand's CAPITASTAR to brings users perks across multiple retail outlets "very soon".