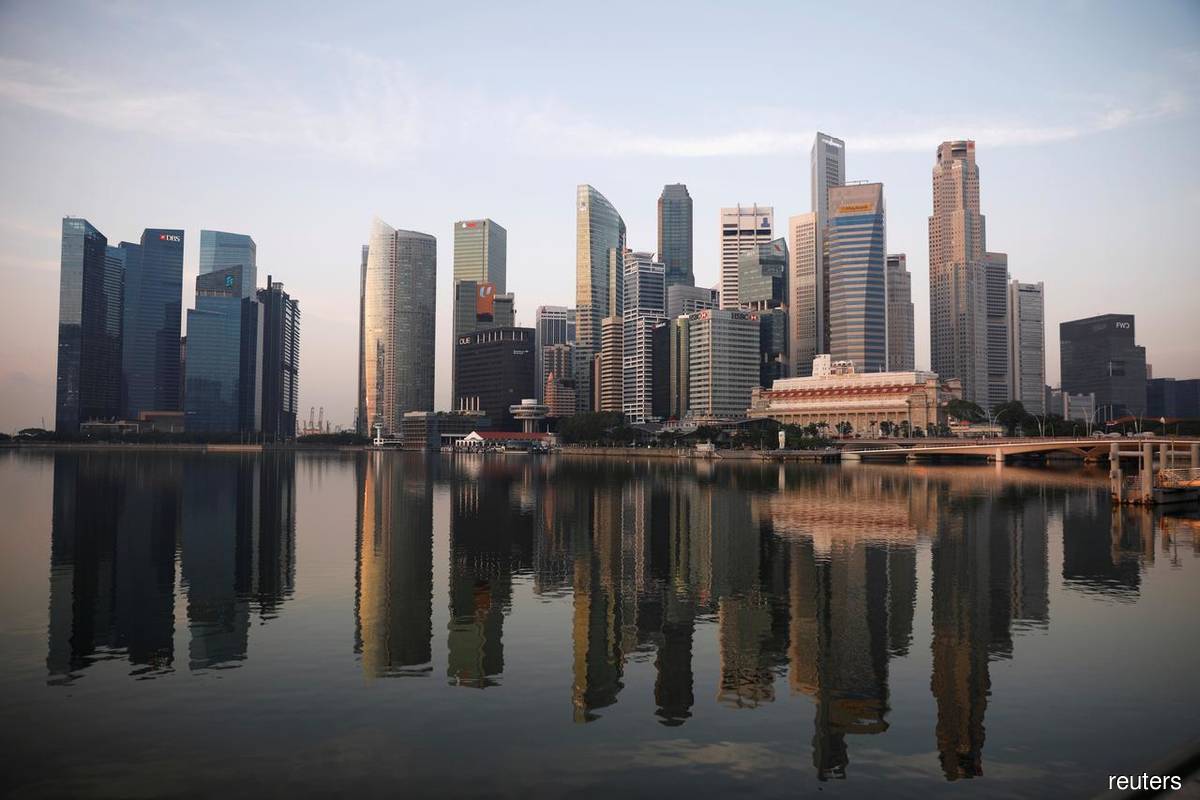 KUALA LUMPUR (July 6): Earnings of the three major Singapore banks — DBS Bank Ltd (DBS, AA-Stable), Oversea-Chinese Banking Corporation Ltd (OCBC, AA-/Stable) and United Overseas Bank Ltd (UOB, AA-/Negative) — are poised to benefit from the rise in global interest rates, while asset-quality risks remain contained as the economic recovery continues across the banks' core markets.
In a report titled "Singapore Banks Peer Review 2022" released on Tuesday (July 5), Fitch Ratings said the banks' diversified non-interest revenue has supported the resiliency of their operating income, even though interest rates have remained low.
It said together with a resilient asset quality, these have underpinned their high earnings stability through credit cycles.
The agency said rising interest rates should provide further benefits to earnings.
"We believe Singapore is one of the APAC markets with the largest pass-through of higher US interest rates into local lending yields.
"This should boost banks' operating profit/risk-weighted asset ratios towards their pre-Covid-19 levels," it said.
Fitch said Singapore banks' regional growth plans have resumed as the economic environment abroad becomes more conducive for expansion.
It said that UOB and DBS announced in early 2022 that they will acquire the consumer assets that Citigroup Inc was divesting in Asia.
The rating agency said these acquisitions will not significantly alter UOB's and DBS's portfolio mix or risk profiles, given the small size of the purchase relative to the two banks' existing portfolios.
Nevertheless, it said the common equity Tier 1 ratios of the three major Singapore banks have become more differentiated, in part because of these acquisitions.
The negative outlook on UOB's Long-Term Issuer Default Rating reflects the pressure on the bank's capitalisation from pending overseas acquisitions.