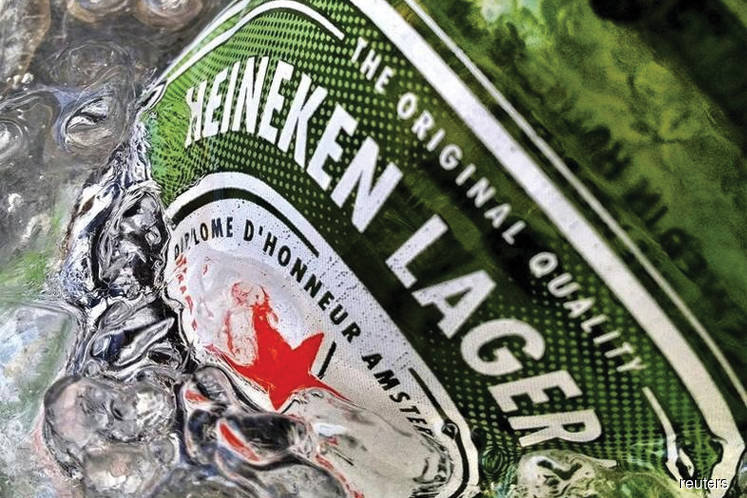 KUALA LUMPUR (Aug 3): "Sin stocks" listed on the local bourse rose today, following news that there will be likely no hike in excise duty rates in the coming year.
In the morning session today, alcohol-related Carlsberg Brewery Malaysia Bhd rose as much as 16 sen to RM19.18, while Heineken Malaysia Bhd was up 12 sen to RM22.48.
Meanwhile, British American Tobacco (M) Bhd (BAT) gained 10 sen to RM34.10, while Genting Malaysia Bhd was at one point up seven sen or 1.39% to RM5.12 this morning.
Shares in number forecast operator Magnum Bhd, meanwhile, rose three sen or 1.38% to RM2.21, and Berjaya Sports Toto was up two sen to RM2.38.
Yesterday, Deputy Finance Minister Datuk Amiruddin Hamzah had reportedly spoken about keeping rates of excise duties on alcoholic drinks, tobacco, and gaming in 2019.
He said current sin taxes, which have not been revised since 2016, were already at high levels and raising them further would drive the illicit market.
CIMB IB Research was positive on the news, as excise duty hikes historically led to a rise illicit market share, for example, in the tobacco market.
"The news is positive for BAT and within our expectation of no excise duty hike for tobacco products in 2019.
"As complaints of high cost of living persist, especially with the sales and services tax (SST) slated to be introduced in September 2018, increasing excise duties may drive more consumers to turn to cheap illicit tobacco products," it said in a note Aug 2.
CIMB reiterated its "add" call on BAT with an unchanged target price of RM36.05.