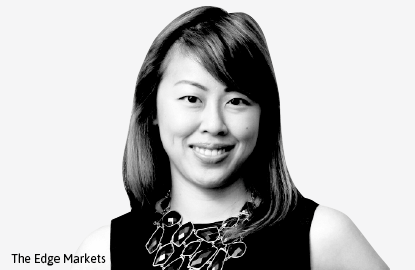 This article first appeared in Personal Wealth, The Edge Malaysia Weekly, on Feb 1 - 7, 2016.
There's no doubt much of Malaysia is going through tough economic times. We are still adjusting to the impact of the Goods and Services Tax and the onslaught of price hikes. With news of layoffs in the headlines, it is too much to hope that our salaries rise by a similar quantum.
The investment outlook seems hazy and the bloodshed in the markets in the first three weeks of the year was enough to send investors back into hiding. Just the thought of the weak ringgit makes you feel poorer almost instantly. For many Malaysians, for whom property has become a big part of their investment portfolio, the property sector has been sluggish with access to credit curbed by cautious lending. 
Money problems have become very real. Malaysians have been stretched thin by higher prices and some would argue that the inflation rate is double or triple that of the official headline rate of 2%. It is hard to run away from the tough issues confronting us. Off the top of my head, I thought I would give a go at what people are thinking about but not quite talking about.
So many people are drowning in debt. I am falling behind. How can I get help?
When there are so many demands on your money, trying not to load up on debt can be difficult. But the struggle is real. There is no silver bullet for this. You will have to dig really deep and try numerous things. Balance transfers are a way to get a lower interest rate on the outstanding balances of your credit card. You can sell unused items or consider working part-time to get extra cash to pay down those loans. I am a fan of MBF — Mama-Bapa-Finance. It offers an easy approval process with great rates, but only if you have to. Lastly, it is a good idea to keep a good credit score by paying promptly. Tough times could be temporary and the last thing you want is a "scar" on your record that you carry over the long term. 
Saving money for the future is important. But with everything costing more, it is hard to survive. Do you have any tips?
It is time to take a long hard look at what really are the necessities that you absolutely cannot get away without paying. There are no sacred cows — even your cable bill and mobile phone data package should be scrutinised. If you can squeeze out RM50 or RM100 in savings, that is money that can be stashed away for the long term. As small as it might be, don't give up on saving regularly. 
Is there a silver lining for Malaysian investors?
The start of the year was disastrous for markets. Only two things mattered — oil prices and China. People have forgotten that the world economy, and that includes China, is still growing and driven by strong consumer spending. Low oil prices are generally good for consumers as there is more money in their pockets (the exception is Malaysia, where the higher toll rates just takes it right out of our pockets). 
It is going to be a tougher place for returns, so we have to expect less compared with previous years. The bull trend isn't intact anymore. Whether it is stocks or properties, there are still opportunities, especially after selldowns or price corrections. You have to seek them out and separate the emotional from the logical. More importantly, don't chase prices. Without a bull market to support higher and higher prices, it is going to be harder to eke out returns. 
How do I tell my loved ones that times are tough and we need to tighten our belts?
Sometimes, it is so easy for our loved ones to take for granted that money is always going to be there. Associated with that is the guilty feeling that you are letting them down and not being able to provide for them. Well, would you rather have a hole in your pocket or some hurt feelings? Marriages can come under stress and children can pick up on such problems quickly. 
Bring these difficulties out into the open and have that discussion on the things that are going to stay the same and the things that are going to change. Coping together as a family can strengthen family bonds and the sense of security. 
With news of people getting laid off, how do I ensure job security?
Just like how you would when people are not getting laid off.  Your larger priority is to differentiate yourself from the pack and secure better opportunities. The old Hegelian master-servant relationship should apply here. The German philosopher Georg Wilhelm Friedrich Hegel wrote that in any master-servant relationship, the supposedly less powerful servant has significant power over the master. This couldn't be any more relevant to the issue of hanging on to your job. 
By the time bosses reach the pinnacle of success, they become incapable of doing the little things. Look for opportunities to make your boss' life easier. Never present a problem without also bringing along a couple of solutions. Step up to the plate and don't whine. I am sure you get the idea. 
Ong Shi Jie (CJ) is head of integrated marketing and analytics at OCBC Bank (M) Bhd