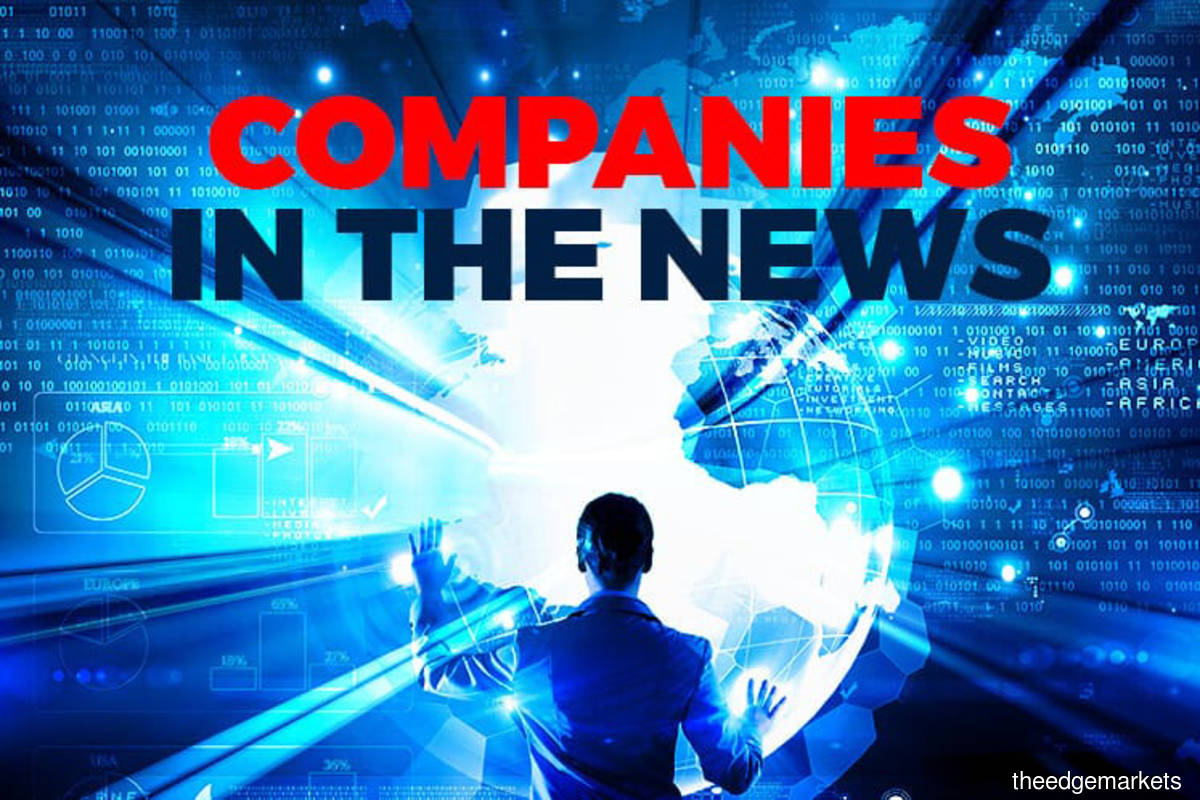 KUALA LUMPUR (Dec 30): Based on corporate announcements and news flow today, companies in focus tomorrow (Dec 31) may include: Sime Darby Plantation Bhd, Tompyak Holdings Bhd, Alliance Bank Malaysia Bhd, AME Elite Consortium Bhd, UEM Sunrise Bhd, Eco World Development Bhd, Uzma Bhd, G Capital Bhd, FGV Holdings Bhd, Stella Holdings Bhd, Willowglen MSC Bhd and K-One Technology Bhd.
The United States has banned imports of palm oil from Malaysian producer Sime Darby Plantation Bhd over allegations of forced labour in the production process, according to the US Customs and Border Protection. The agency said it has issued a "withhold release order", which will allow it to detain shipments based on suspicion of forced labour involvement under long-standing US laws aimed at combating human trafficking, child labour and other human rights abuses.
Tomypak Holdings Bhd managing director Eddie Lim Hun Swee will be ending his tenure effective Dec 31, 2020. Meanwhile, Lim will continue to serve as a non-independent non-executive director. In the meantime, executive director Tan See Yin will assume all responsibilities to ensure business and operational continuity.
Two employees of Alliance Bank Malaysia Bhd, one based at its branch and one at its direct marketing office — both along Jalan Ipoh here — have tested positive for Covid-19. Both employees are currently pending medical treatment at an appointed government hospital, said the bank.
Integrated industrial space solutions provider AME Elite Consortium Bhd is aiming to generate more than RM1.5 billion in gross development value (GDV) through its 169.8-acre land acquisitions in the Southern Industrial and Logistics Clusters (SiLC) in Iskandar Puteri, Johor Bahru. It is buying the land from UEM Land Bhd and Nusajaya Heights Sdn Bhd, both wholly-owned subsidiaries of UEM Sunrise Bhd. The total purchase consideration of the proposed land acquisitions amount to RM434.3 million.
Eco World Development Bhd (EcoWorld) and UEM Sunrise have decided to proceed with discussions on their proposed merger, ahead of the Jan 2, 2020 deadline set by Securities Commission Malaysia (SC). EcoWorld said its board of directors had deliberated on the proposed merger and decided to commence discussions and explore the feasibility of the merger.
Oil and gas contractor Uzma Bhd is planning to raise up to RM300 million via a Perpetual Sukuk Musharakah Programme, which it is setting up to raise proceeds for working capital, capital expenditure and to refinance its existing borrowings. The group said it has today lodged with the Securities Commission Malaysia, all required information and documents relating to the setting up of the programme. RHB Investment Bank Berhad is the principal adviser and lead arranger and manager for the perpetual sukuk musharakah programme.
STYL Associates PLT has resigned as the auditor of G Capital Bhd, effective today. The group said it received a notice in writing for the auditor's voluntary resignation, with the latter citing the unavailability of resources to manage the engagement.
FGV Holdings Bhd said today that RHB Investment Bank Bhd (RHB IB) has been appointed as the independent adviser of the proposed unconditional mandatory takeover offer for FGV shares at RM1.30 each by the Federal Land Development Authority (Felda). It said RHB IB has been appointed to advise the group's non-interested directors and holders of the offer shares in respect of the fairness and reasonableness of the offer.
Sime Darby Property (Nilai) Sdn Bhd has awarded to Stella Holdings Bhd's wholly owned subsidiary Mewah Kota Sdn Bhd, a RM20.97 million contract involving water and electricity infrastructure work in Negeri Sembilan. Stella said the project within the Nilai Impian 2 township in Seremban involves, among others, construction of an incoming water pipe and elevated water tank. It said, the contract is for a period of 18 months and the date for completion shall be on July 6, 2022.
Willowglen MSC Bhd has secured a contract worth RM20.2 million from Singapore's Public Utilities Board to replace and enhance supervisory control and data acquisition system and ancillary works at the Tuas South desalination plant. The three-year contract was awarded to its wholly-owned Willowglen Services Pte Ltd, the company's stock exchange filing today showed. The job will start on Jan 4, 2021 and be completed by Jan 3, 2024.
K-One Technology Bhd's (K-One) wholly-owned subsidiary, K-One MediTech Sdn Bhd, has received the approval from Medical Device Authority of Malaysia (MDA) to manufacture and supply five additional variants of nasal swabs for use in Covid-19 testing. It said the approval is timely, as the government has made it mandatory for all foreign workers to be tested for Covid-19, starting Jan 1, 2021, which would boost demand for nasal swabs.