This article first appeared in The Edge Financial Daily, on October 22, 2018.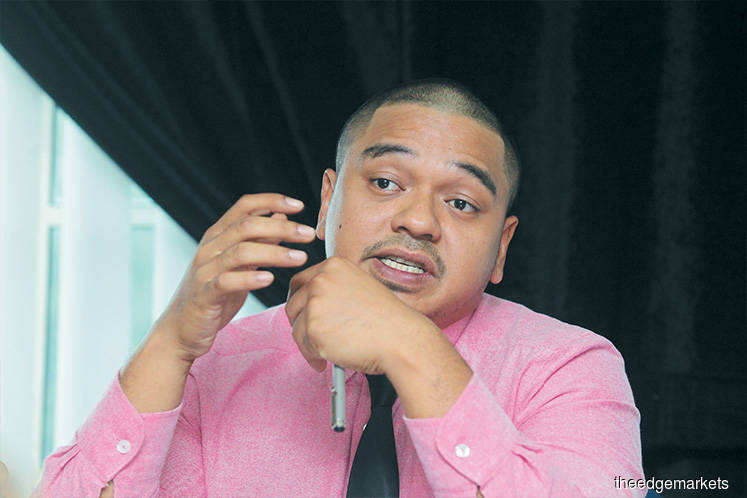 KUALA LUMPUR: Silver Ridge Holdings Bhd is looking at venturing into China, and into the Internet of things (IoT) space, as it seeks to diversify its revenue streams to boost its profitability.
The group, listed since 2006, provides telecommunications system architecture and design, next generation network, and telecommunications-related software solutions.
Some 60% of Silver Ridge's revenue currently is contributed by the infrastructure segment (installation of cellular network broadband) with the remaining 40% coming from the operations and maintenance of that infrastructure. The group's main clients include Telekom Malaysia Bhd, Maxis Bhd, Celcom Axiata Bhd and DiGi.Com Bhd.
Silver Ridge chief executive officer Syakur Mohd Suhaimi said the contribution from its operations and maintenance segment has been increasing, especially as it has also started to provide maintenance services to third-party infrastructure. This, he said, will provide steady recurring income and improve the group's profit margin.
"For so long we have placed focus on just the infrastructure segment. Moving forward we would like to do more to diversify our revenue streams, especially in the maintenance segment as it poses good growth opportunities," he told The Edge Financial Daily in his first interview with the media since being appointed in 2013.
Syakur, who is the son of Silver Ridge managing director and substantial shareholder Datuk Mohd Suhaimi Abdullah, said the group has also expanded its product and service offerings into mobile application, in-building systems, education and small and medium enterprise sectors.
Last year the group secured a contract from the ministry of education to supply e-books for RM2 million.
Syakur said the group is also considering venturing into the IoT space, to get involved in providing integrated security solutions and smart city concepts, which could also be another potential revenue driver.
Although the group has not secured any project yet despite proposing work for the past two years due to competition, Syakur remains hopeful.
He added that while studying in China, he saw a potential business opportunity for the group which he intends to pursue.
"I graduated from Xiamen University in China. During my six years of experience there, I also got the opportunity to know more about business opportunities in the country and how fast their economy is growing.
"So we are looking to explore more opportunities there, especially now that their government has pushed and initiated a lot of programmes in technology development. One of the things they have initiated recently is an IoT park in China, nearby Xiamen and we hope to get involved," he said.
Venturing into China would also be a new territory outside of Malaysia as currently 100% of its sales are conducted domestically.
Syakur said Silver Ridge recently changed its financial year end from December to June as part of its internal restructuring processes.
The group reported a net profit of RM3.68 million for the sixth quarter of the 18-month financial period ended June 30, 2018 while revenue came in at RM3.37 million.
After continuously posting losses over the last several years which Syakur attributed to tough market conditions, the improved earnings came in as a result of reduced administrative and operating expenses as well as adjustments resulting from a fair valuation of non-trade assets.
"This is why we have kept below the radar, as we wanted to work on improving our internal processes and cost controls to improve profitability," he said.
For the cumulative 18 months, the group posted a net profit of RM656,000 on the back of a revenue of RM27.28 million. For the financial year ended Dec 31, 2016, the group reported a net loss of RM3.46 million.
For the current financial year, Syakur said that while profit is likely to remain flat on the back of a challenging environment, the group is targeting for a revenue growth of between 3% and 5% supported by increased projects.
The group had five secured infrastructure projects as at Aug 31, 2018, with an estimated remaining unbilled value of about RM10.13 million and which is expected to be recognised progressively over the next two to three years.
Shares in Silver Ridge closed down 0.5 sen or 1.92% last Friday at 25.5 sen, with a market capitalisation of RM31.8 million. Over the past one year, the stock has climbed 53%.