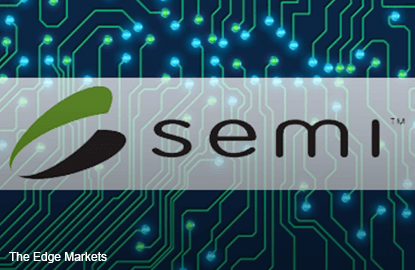 KUALA LUMPUR (Oct 14): Global silicon wafer shipments are forecast to increase in 2016, 2017 and 2018, according to the U.S.-based Semiconductor Equipment and Materials International's (SEMI) annual silicon shipment forecast.
This forecast, released Oct 12, provides an outlook for the demand in silicon units for the period 2016–2018.
The SEMI forecast shows polished and epitaxial silicon shipments totaling 10,444 million square inches in 2016; 10,642 million square inches in 2017; and 10,897 million square inches in 2018.
SEMI said total wafer shipments this year are expected to exceed the market high set in 2015 and are forecast to continue shipping at record levels in 2017 and 2018.
SEMI president and CEO Denny McGuirk said silicon shipment volumes have been gaining strength in recent months, after a soft start at the beginning of the year.
"This positive momentum is expected to continue and result in modest annual growth for the segment this year, 2017 and into 2018," he said.