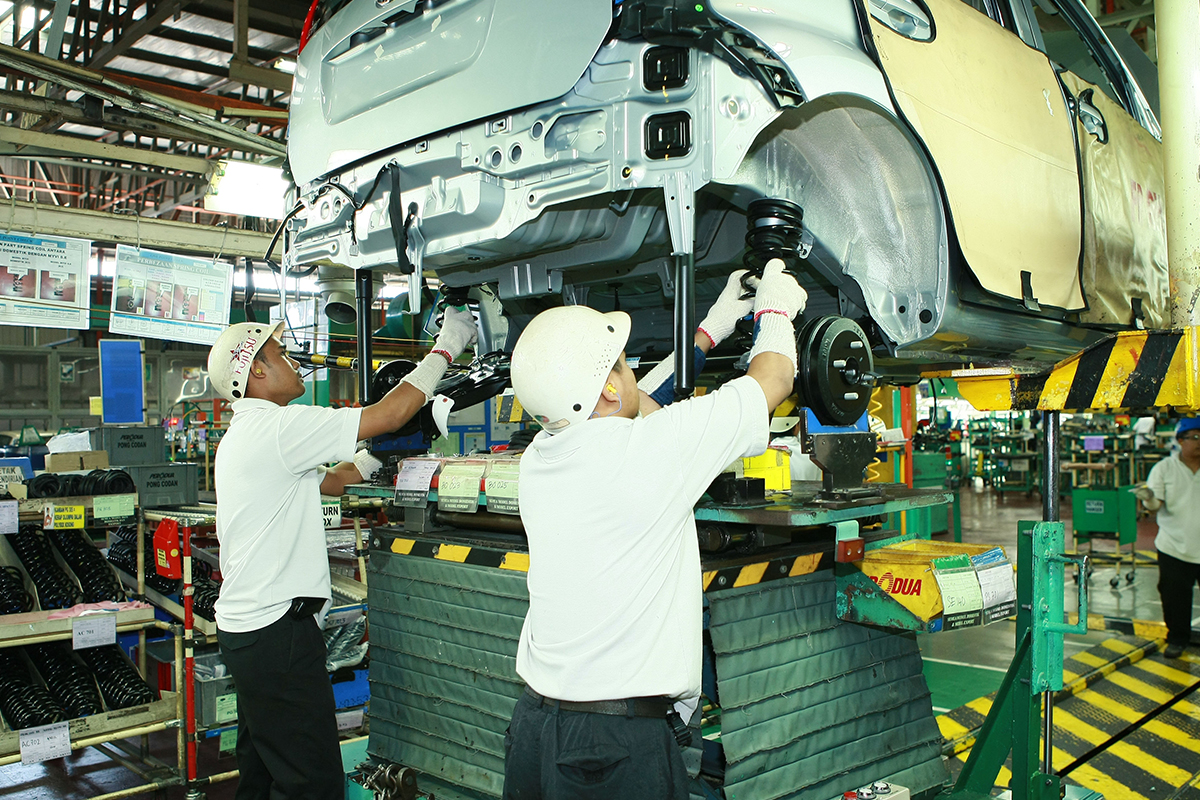 KUALA LUMPUR (July 31): Malaysia's unemployment rate, which rose to 5.3% in May, did not come as a surprise to economists given the current harsh economic conditions caused mainly by the COVID-19 pandemic.
While there are more Malaysians unemployed, the official statistics also show that there is an increasing number of individuals leaving the labour force for various reasons although the Government has relaxed the Movement Control Order.  
Malaysia's unemployment, which for the longest time hovered below 4%, spiked to 5% in April and climbed further to 5.3% in May compared with 3.9% in March. This was the highest rate in 30 years since 5.7% in 1989.
The official statistics revealed that there were 826,100 unemployed in May, an increase of 6% from 778,800 in April.
Nonetheless, few might have noticed that the size of the labour force has been shrinking in recent months. In April, the labour force lost 130,000 people when it declined to 15.71 million, from 15.84 million in March. The number remained flat at 15.71 million in May.
Hypothetically, should the labour force not decline, the country's jobless rate would have been even higher. It would have been close to 6%.  
The statistics show that the number of people outside the workforce grew by a whopping 105,000 in April, with 43.3% due to housework and family responsibilities, while 40.2% went back to school and 16.5% were marked as others, according to the Department of Statistics Malaysia (DOSM).
In May, 47,000 more people became classified outside the workforce, pushing the total number of Malaysians not actively looking for work to 7.39 million. This is near the highest level.
According to DOSM, those in the labour force are defined as either employed or unemployed and searching for work. While those who are not actively searching for work are not included in this figure and therefore become classified as "outside the workforce".
While the reasons vary for those not actively looking for work, concerns have risen as to how much higher the unemployment rate would be if these individuals were in fact adjusted into the 'unemployed' group.
Sunway University economics professor Dr Yeah Kim Leng acknowledged that recategorizing this group of people would raise the unemployment rate higher. However he cautioned that it would cause a misrepresentation.
"There are many reasons for people to opt out of the workforce. Maybe they are permanently retired, or decided to stay home. What it means is they are not actively searching for a job, it is different from those who are unemployed and still searching," he told The Edge.
UOB Malaysia senior economist Julia Goh told The Edge that under current circumstances, it is possible that some will leave the labour force temporarily for personal reasons including childcare needs amid closure of schools or even health-related reasons.
"I suppose it is possible that this group would opt out temporarily due to the circumstances. [Furthermore,] given higher lay-offs and fewer opportunities, they may have decided to opt out of the labour force," she said.
Sunway's Yeah said from an overall perspective, the economy is in a much weaker position in terms of generating new jobs, and that given an increase in people outside the workforce, the country is therefore not making full use of its human capital resources.
"What it means is that if the government wants to maintain the unemployment rate or reduce it, they need to stimulate the economy and increase fiscal measures to ensure existing businesses and industries can maintain their employment level without further retrenching, or cause people to leave the workforce," he said.
Both Yeah and UOB's Goh expect unemployment to remain elevated in coming months.
Goh also noted the risk that once unemployment benefits end, companies may resort to retrenchment if business and demand do not pick up.
"We are also watching the pool of 2.27 million employees who have not returned to work but not categorised as unemployed yet for reasons that they have jobs to return to," she said.
According to DOSM, the number of employed persons who were temporarily not working reduced by more than half to 2.27 million persons in May from 4.87 million persons in April.
"This group of people, who were most likely not able to work from home was not categorised as unemployed as they had work to return to. If this group of people were adjusted as unemployed in the absence of work after the MCO, the unemployment rate would be much higher," DOSM noted in a recent report.
Nevertheless, UOB's Goh noted that the pace of economic recovery and the status of the current Recovery Movement Control Order will be factors for those outside the workforce to consider if they want to return to work.
"We expect that more should be returning to the labour force as economic activities pick up and schools reopen, provided the pandemic remains under control.
Given the lingering uncertainty and incomplete recovery of the labour market, I believe that the Government will continue to prioritise creating and preserving jobs," she explained.