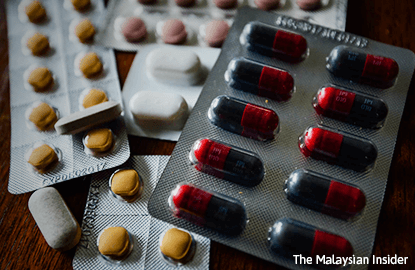 SINGAPORE (March 31): At least one observer has held up Singapore's healthcare system as a model for the developed world. But the system is not without its own issues.
Government data shows that healthcare costs have gone up considerably over the past decade, even as the country positioned itself as a regional hub for medical tourism. The country's ageing population will put further pressure on the system.
Some industry practitioners believe the answer may lie in corporatisation. Family doctors and specialists in private practice are coming together to form corporate groups, purportedly to drive efficiencies up and costs down.
The Singapore Exchange has a number of these groups listed — including Singapore Medical Group, which offers services from oncology to orthopaedics to ophthalmology; and Singapore O&G, which focuses on women's health.
And as investors buy into the story of rising healthcare demand in Asia, the higher valuations of these companies have made it easier for them to keep growing through mergers and acquisitions (M&A). Shares in SMG and SOG have risen 23% and 10% in value, respectively, since the beginning of the year.
In a similar vein, there has been a rise in the use of so-called third-party administrators (TPAs) and managed healthcare companies. These provide doctors with intermediary services, including the management of corporate medical schemes.
One such managed healthcare company, Fullerton Health, scrapped its plans to list on the stock exchange, following claims that its business model relies on prohibited fee-splitting. Fullerton, which also operates its own clinics here, is now marketing perpetual bonds instead to fund its expansion.
In this week's cover story for The Edge Singapore, (Issue 773, week of April 3), we take a look into changes afoot in Singapore's medical sector and the potential risks for investors. Get your copy at newsstands today.