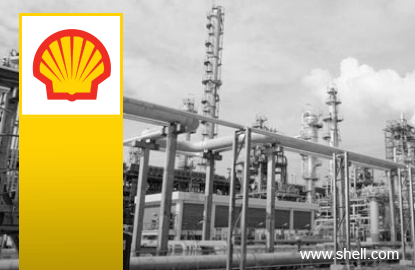 KUALA LUMPUR (Dec 19): Shell Refining Company (Federation of Malaya) Bhd has received a mandatory takeover offer from Malaysia Hengyuan International Ltd (MHIL), which is in the midst of buying over a 51% stake in the company, for the remaining 49% stake in the refinery for RM1.92 per share.
The cash offer, said RHB Investment Bank Bhd in a letter to Shell Refining's board of directors today on behalf of MHIL, represents a 61.21% discount to the five-day volume-weighted average price of Shell Refining, up to and including Jan 29, of RM4.95.
The offer price is also 16.15% less than Shell Refining's closing price of RM2.29 today, 6 sen lower than last Friday's close, giving it with a market capitalisation of RM690 million.
The offer was triggered after MHIL's conditional sale and purchase agreement for 51% of Shell Refining, signed in February 2016 with Shell Overseas Holdings Ltd, turned unconditional today, Shell Refining said in a filing on Bursa Malaysia today.
To recap, MHIL, a wholly-owned subsidiary of Shandong Hengyuan Petrochemical Co Ltd, offered to buy the 51% stake in the refinery company for US$66.3 million (RM293.76 million), or 43 cents (RM1.92) a share for 153 million ordinary shares.
The Employees Provident Fund (EPF), one of Shell Refining's substantial shareholders, has been gradually paring down its stake in the company over the past two years. As at Dec 16, it has 7.8% in Shell Refining after disposing of some 128,500 shares.