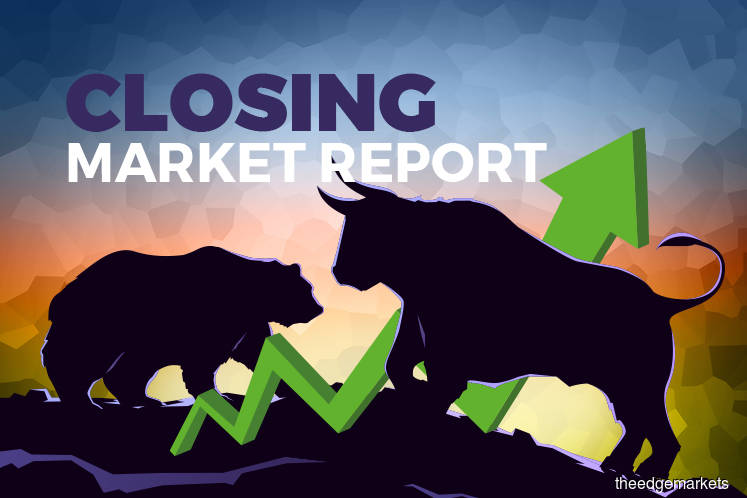 KUALA LUMPUR (May 8): The FBM KLCI closed up 5.38 points or 0.39% at 1,382.31 today with Asian equity indices on expectations of easing of US-China trade tensions following a telephone conversation between officials of both nations. Such sentiment supported world equities' rise despite an existing US-China spat over the origin of the Covid-19 pandemic.
Across Bursa Malaysia at 5pm, 4.68 billion shares had been traded for RM2.74 billion. There were 540 gainers and 340 decliners. 
The KLCI closed up at 1,382.31 after rising to its intraday high at 1,392.23. At a glance, the KLCI started paring gains after Bursa's afternoon break following news today on Dewan Rakyat Speaker Tan Sri Mohamad Ariff Md Yusof allowing a motion for a vote of no confidence against Prime Minister Tan Sri Muhyiddin Yassin. News reports, quoting Mohamad Ariff's statement today, indicated that the motion was filed by former prime minister Tun Dr Mahathir Mohamad and former law minister Datuk Liew Vui Keong.
The Malaysian stock market, which resumed trading today following a holiday yesterday in conjunction with the Wesak Day holiday, could have also taken its cue from China's unexpected April 2020 export growth numbers.
In Malaysia, banking shares were also in the spotlight following news reports that financial institutions had agreed to waive the additional interest or profit charge imposed on instalments for hire-purchase loans for the six-month moratorium period announced by the government. Banking shares are closely watched because of their significant weightage within the KLCI, according to analysts.
"Banks are a crucial component of the main market barometer – they make up 33% of the KLCI's weight based on the latest closing prices. And by our estimates, the bank components collectively account for 48% of KLCI's FY20 (financial year 2020) earnings," Kenanga Investment Bank Bhd analyst Koh Huat Soon wrote in a note today.
"In a move that favours borrowers over banks, the finance ministry and banks have agreed to keep loan repayments unchanged for hire purchase and Islamic fixed-rate loans after the six-month moratorium period is over, with those loans' tenures extended by six months. The losses that banks will have to provide as a result, coupled with an earlier-than-expected 50bps OPR (50-basis point overnight policy rate) cut on May 4, have led us to not just downgrade the sector from OW ('overweight') to 'neutral'. It has also led us to shave our estimates for the KLCI's FY20 EPS (earnings per share) from 87.2 sen to 84.5 sen and for FY21 EPS from 98.2 sen to 96.6 sen. With the FY21E (estimated) EPS trimmed, our end-2020 KLCI target is reduced from 1,463 to 1,439," Koh said.
Across Bursa today, top gainers included Petron Malaysia Refining & Marketing Bhd and Hengyuan Refining Co Bhd. 
Hengyuan's share price closed up 27 sen or 7.34% at RM3.95. The stock was traded between RM3.74 and RM3.98 today.
Globally, it was reported that Asian shares rose today as a phone call between US and Chinese officials raised hopes that trade tensions were easing, turning the focus away from looming data expected to show the American economy lost the most jobs since the Great Depression. It was reported that Asian markets, which opened higher following gains on Wall Street overnight, got a further boost on news that US and Chinese trade representatives had held a phone call and pledged to improve the atmosphere for the implementation of the two countries' Phase 1 trade deal.
"The discussion came amid escalating tensions between the countries, exacerbated by a war of words over US criticism of China's handling of the novel coronavirus (Covid-19) outbreak," Reuters reported.
China's surprise export growth in April beat market forecasts. It was reported that overseas shipments in April rose 3.5% from a year earlier, marking the first positive growth since December last year, customs data showed yesterday. 
"That compared with a 15.7% drop forecast in a Reuters poll and a 6.6% plunge in March," Reuters reported.
On Monday (May 11), Malaysian markets will be closed again in lieu of Nuzul Al-Quran, which falls on Sunday (May 10). Trading resumes on Tuesday (May 12).