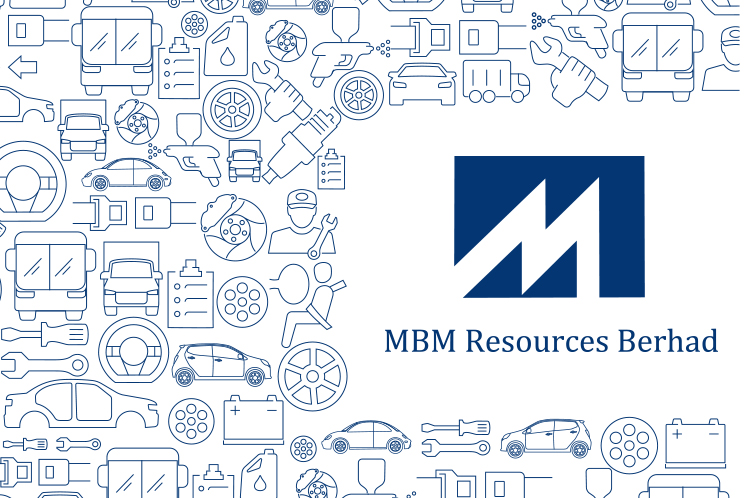 KUALA LUMPUR (April 30) Med-Bumikar Mara Sdn Bhd shareholders, who voted in favour of a proposed sale of its 50.07% stake in MBM Resources Bhd (MBMR) to UMW Holdings Bhd, wants a task force committee set up to negotiate the transaction.
In a statement issued late this evening, Med-Bumikar's major shareholder Majlis Amanah Rakyat (Mara) said that six shareholders collectively holding 52.06% of Med-Bumikar's shareholding had voted yes on the proposed sale at its extraodinary general meeting (EGM) this morning.
The EGM had convened at 10.30am today. The acceptance was subject to "certain requirements and conditions" which were not disclosed in Mara's statement.
"Moving forward, the decisions of the shareholders will be communicated to the board of directors for their further action," said Mara.
"Any decision by the Mara pertaining to this matter is strictly guided by the potential strategic benefits brought to Mara as an entity, all Mara's stakeholders and also to the nation," it added.
Earlier this afternoon, theedgemarkets.com reported that the dissenting minorities, accounting for the remaining 48% of Med-Bumikar's shares, had staged a walkout in protest after questioning the validity of the EGM.
Mara is the single largest shareholder in Med-Bumikar with a 29% stake and had voted yes on the deal. The other five shareholders favouring UMW's offer came from the Looi and Wong families.
No single shareholder has had majority control over Perusahaan Otomobil Kedua Sdn Bhd (Perodua) since it was established in the early 1990s.
The dissenting minority shareholders were led by its executive chairman Datuk Abdul Rahim Abdul Halim. Apart from the Looi and Wong families, there are four other families that each control some 11% to 13% in Med-Bumikar.
In early March, UMW had offered RM2.56 per share or RM501 million for Med-Bumikar's 50.07% stake in MBMR. The offer price was a 16.36% premium to MBMR's market value at the time.
Med-Bumikar's board had previously rejected UMW's offer twice as it was deemed to under-value MBMR. Abdul Rahim had told The Edge Malaysia that the net tangible asset value of RM3.68 per share would be a fairer price tag.
UMW is eyeing control over privately-held national carmaker Perodua, in which it already has a 38% stake. MBMR has another 22.58%. Theoretically, taking control of MBMR would allow UMW to become Perodua's majority shareholder.
However, other Perodua shareholders have a right of first refusal if any shareholder sells. That means Daihatsu Motor Co, Perodua's 30% shareholder and technological partner, may be able to halt UMW's ambitions if it disapproves of the takeover.
The Edge Malaysia previously reported that Daihatsu is unhappy over how the takeover is being conducted.
UMW shares closed 4 sen or 0.65% lower at RM6.11 today, with 568,700 shares done, bringing it a market capitalisation of RM7.14 billion. MBMR shares, meanwhile, settled at RM2.39, unchanged from yesterday, with 3,500 shares done, valuing it at RM934.22 million.