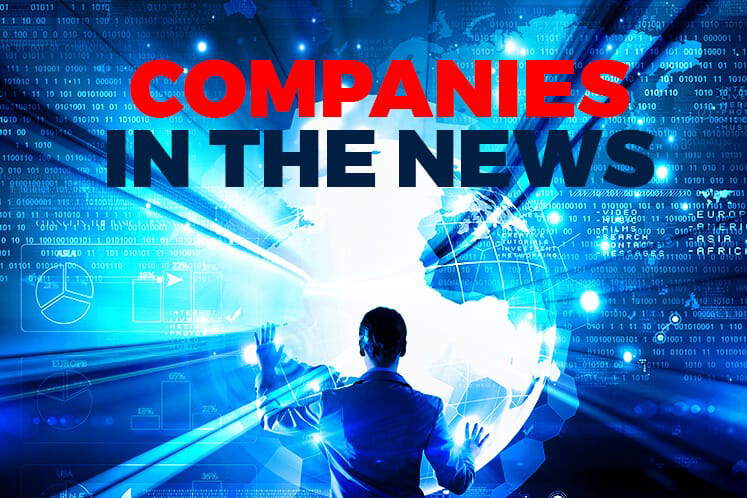 KUALA LUMPUR (April 15): Based on corporate announcements and news flow today, companies that will be in focus tomorrow (April 16) may include: Serba Dinamik Holdings Bhd, Yinson Holdings Bhd, Bumi Armada Bhd, Xidelang Holdings Ltd, Tiger Synergy Bhd, TH Heavy Engineering Bhd and AMMB Holdings Bhd.
Serba Dinamik Holdings Bhd has bagged a US$1.78 billion (RM7.71 billion) contract for the engineering, procurement and construction of an innovation hub, academic campus, related facilities and information technology (IT) infrastructure in Abu Dhabi, United Arab Emirates.
Yinson Holdings Bhd has completed a US$800 million (RM3.47 billion) refinancing exercise for its floating, production, storage and offloading (FPSO) unit, John Agyekum Kufuor (JAK). It said the loan, with a tenure of 12 years, was successfully drawn down on April 14.
Bumi Armada Bhd said the extension of the floating production storage and offloading (FPSO) vessel contract awarded to its joint-venture in India has been delayed due to the current lockdown there. Armada Sterling FPSO was chartered by ONGC to operate at an oilfield located 200km off the coast of Mumbai.
The original contract was signed on Aug 10, 2011. The contract has a tenure of seven years, with six annual extension options. The original seven-year firm charter will expire on April 19, 2020.
Casual and sports footwear maker Xidelang Holdings Ltd is going to venture into the manufacturing of washable and reusable face masks in collaboration with Fujian BiTiChong Baby Products Co Ltd (FBBP). Both parties inked a collaboration agreement on April 13. Xidelang said it will use its existing shoes (if so required) and garments production lines for the new venture.
Tiger Synergy Bhd today proposed a rights issue with warrants, as well as a private placement, to raise up to RM102.14 million for working capital needs and to repay bank borrowings. This comes after the group last month aborted similar cash calls announced on Feb 12 to raise up to RM80 million. 
It now plans to raise up to RM68.09 million via a rights issue with free warrants and up to RM34.05 million in a private placement.
Suhaimi Badrul Jamil is resigning from his chief executive officer (CEO) position at TH Heavy Engineering Bhd, to pursue other interests and opportunities. The resignation will take effect on July 1.
AMMB Holdings Bhd and Insurance Australia Group Ltd, owners of AmGeneral Insurance Bhd, have restarted a sale process and are seeking as much as US$1 billion for AmGeneral Insurance, according to Bloomberg, citing people with knowledge of the matter.
They have invited potential suitors to submit non-binding bids for the auto insurer - the second biggest in Malaysia - by the end of this month. AMMB controls 51% of AmGeneral, while IAG owns the rest.