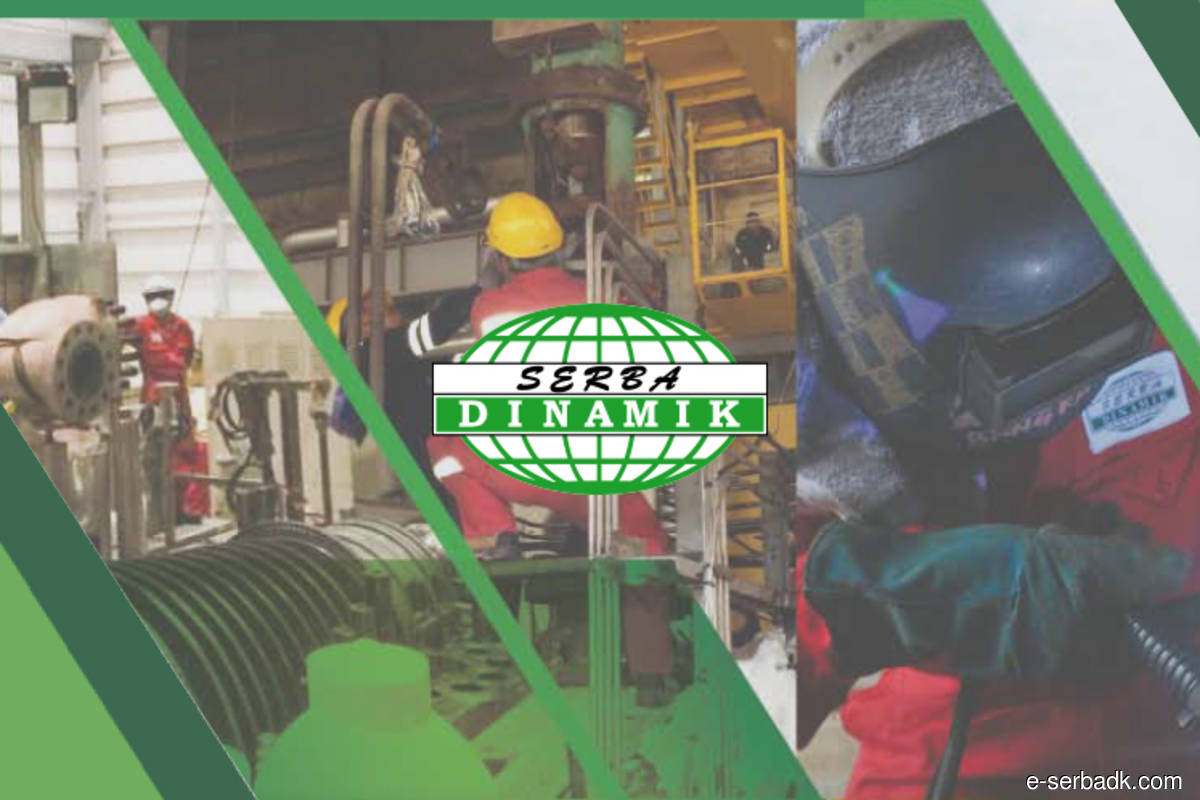 KUALA LUMPUR (Nov 11): Serba Dinamik Holdings Bhd, which is currently in a legal stand-off with Bursa Malaysia, KPMG and EY Consulting, has missed the coupon payment due on its US$300 million sukuk two days ago (Nov 9).
The Islamic bond paper is a three-year senior unsecured sukuk with a 6.3% annual profit rate that is payable biannually. The tranche of bonds will mature on May 9 next year.
The coupon payment that was due is about US$9.45 million (RM39.35 million), a back-of-the-envelope calculation shows.
It is understood that the non-payment does not constitute a default yet as the bond covenant includes a 30-day grace period for the coupon payment to be made from the due date.
However, the May 2022 sukuk contains cross-default provisions with another tranche of US$200 million sukuk, which matures on March 12, 2025. Its other Islamic bond paper has an annual profit rate of 6.997%, which is also paid biannually.
The US$300 million sukuk was issued by SD International Sukuk Ltd, an indirect wholly-owned subsidiary of Serba Dinamik. 
The Edge has reached out to Serba Dinamik for comments. The company has yet to respond to the queries at the time of writing.
Serba Dinamik's US$300 million sukuk as well as the company's long-term credit rating have been downgraded in recent months amid the ongoing special independent review of its financials, which has no deadline set for completion. Rating analysts see that the special review is leaving the company with limited space to address its impending debt maturities.
On Aug 21, S&P Global Ratings downgraded Serba Dinamik's foreign currency long-term credit rating to CCC from B- to reflect the company's debt maturities of RM1.7 billion from then until May 2022.
Fitch Ratings last Tuesday (Nov 2) downgraded both Serba Dinamik's long-term issuer default rating and the company's May 2022 sukuk to CCC- from B-.
This week, Serba Dinamik forfeited its RM2.42 million deposit for a proposed purchase of an eight-storey office building in Putrajaya from AwanBiru Technology Bhd (Awantec) for RM24.2 million. Awantec had made the announcement on Wednesday.
The sale was mutually called off after Serba Dinamik failed to complete the purchase of Block 12, Corporate Park, Star Sentral @ Cyberjaya in accordance with the terms of the sale and purchase agreement inked in February.
What started as audit disputes between Serba Dinamik and its former auditor KPMG have evolved into a legal stand-off.
The audit disputes started in May when KPMG raised issues relating to sales, trade payables and material on-site balances involving 11 parties which accounted for total sales transactions of RM2.32 billion, a trade receivables balance of RM652 million and materials on-site balance of RM569 million.
Based on the unaudited accounts, Serba Dinamik's receivables had ballooned to RM1.865 billion as at end-2020 in three years from RM880 million at end-2017.
Serba Dinamik group managing director and chief executive officer Datuk Dr Mohd Abdul Karim Abdullah, who is also the largest shareholder, has insisted that the company "has done nothing wrong" as far as the audit issues flagged by KPMG are concerned. Soon after, Serba Dinamik filed a lawsuit against KMPG. It alleged that its former auditor had been negligent and breached its contractual and statutory duties to the company.
In October, Serba Dinamik locked horns with the stock exchange on disclosure compliance. Bursa Malaysia has suspended the trading of Serba Dinamik's securities since Oct 22 on the grounds that the company failed to reveal the updates given by EY on the special review of its financial accounts.
Bursa insisted that EY, which is undertaking the special review of Serba Dinamik's financials, had presented an update on the review to the company's independent directors. However, Serba Dinamik denied that its directors had obtained any material information from the auditor.
Subsequently, Serba Dinamik took legal action against Bursa for acting "in excess of power". The company has also sued EY, seeking to void EY's appointment as the independent reviewer, and to block the auditor from sharing its findings with any party.
Shares in Serba Dinamik last closed at 35 sen on Oct 22, valuing the group at RM1.3 billion. Over RM4 billion of market capitalisation has evaporated since KPMG flagged the audit issues of its financial accounts.