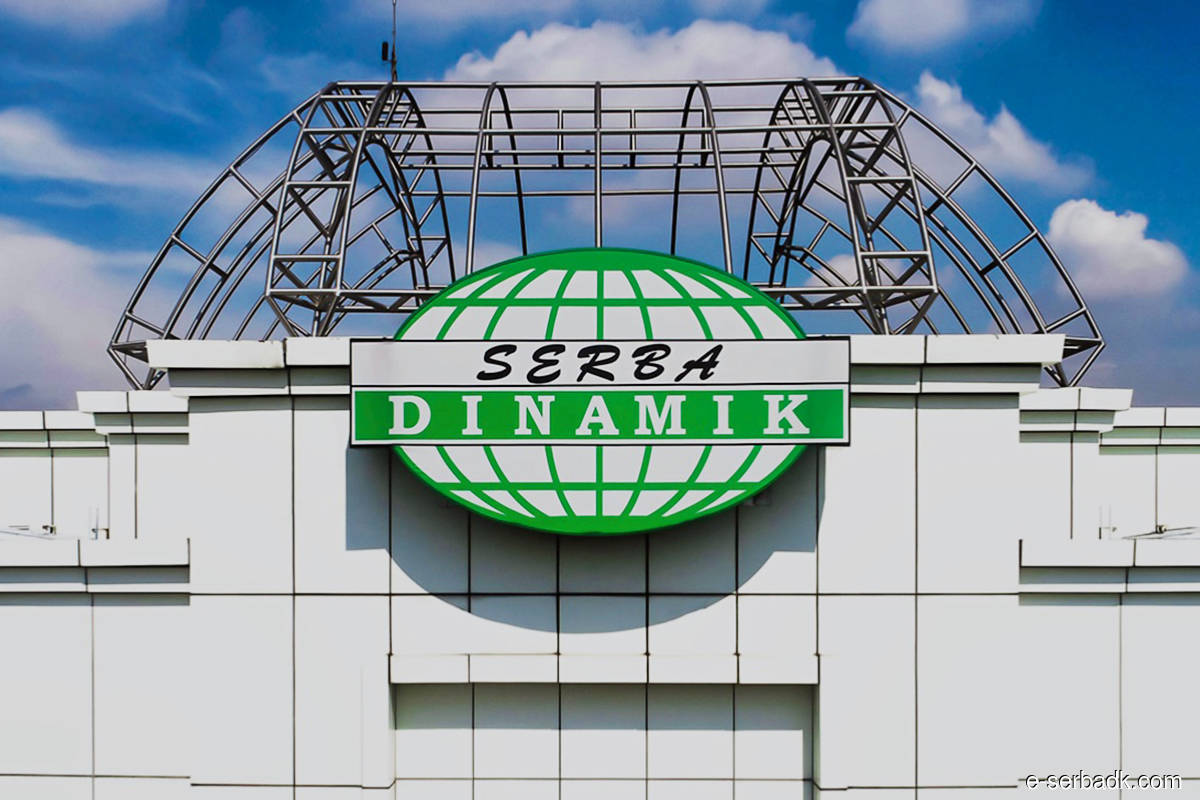 KUALA LUMPUR (June 1): Sharp falls in Serba Dinamik Holdings Bhd shares yesterday and today on selling pressure due to the group's audit issues have erased RM2.89 billion from the group's market value.
The counter closed 29.5 sen or 26.11% lower at 83.5 sen today, after hitting limit down when the share price plunged 29.65% to 79.5 sen at the opening bell.
It was the day's most actively traded stock, with a trading volume of 1.65 billion shares.
Yesterday, the counter hit limit down, plunging 30% or 48 sen to RM1.13.
Serba Dinamik has been in the news since last week after it announced its intention to conduct a special independent review after its board was informed by its external auditor KPMG of some accounting issues pertaining to its statutory audit.
Two days later, the group's second largest shareholder Datuk Abdul Kadier Sahib sent a notice to Serba Dinamik, proposing to replace the auditor with BDO PLT.
In a filing with Bursa Malaysia, Serba Dinamik said KPMG had raised issues relating to sales, trade payables and material on site balances involving 11 parties which accounted for total sales transactions of RM2.32 billion, a trade receivables balance of RM652 million and material on site balances of RM569 million.
At a virtual press conference on Saturday, Serba Dinamik group managing director and chief executive officer Datuk Dr Mohd Abdul Karim Abdullah said the group had done nothing wrong and KPMG was acting in an "unfair" and "peculiar" manner by going straight to the company's independent directors to address the audit issues.
Mohd Abdul Karim is the single largest shareholder of Serba Dinamik with a 26.93% stake, followed by Abdul Kadier with 15.96%.
In a note yesterday, TA Securities analyst Kylie Chan Sze Zan downgraded Serba Dinamik to "sell" from "hold", and revised down its target price to RM1 from RM1.70.
"At this juncture, apprehension over Serba Dinamik's corporate governance and financial integrity weighs on sentiment. We believe investors will not completely rule out the possibility of accounting and operational irregularities on Serba Dinamik's part," she said.
She also believed that the market would likely be "negative" on Serba Dinamik's proposal to replace KPMG with a new auditor.
"This may potentially delay the audit process as we gauge that the new auditor will need to audit prior years' statements on top of its FY20 accounts," she said.
Read also:
Serba Dinamik hit limit down for second day, as other stocks linked to MD, CEO top gainers' list
S&P downgrades Serba Dinamik credit rating to 'B-' on reduced funding access
MICG: Dispute between Serba Dinamik and external auditor raises serious governance concerns
Serba Dinamik hits limit down on company's audit issues after trading resumed today
Stocks linked to Serba Dinamik's Karim plunge as counter hits limit down
MARC places Serba Dinamik's rating on MARCWatch Negative due to issues concerning FY20 accounts
Frankly Speaking: Red flags at Serba Dinamik need clear answers
Kathy Fong & S Kanagaraju