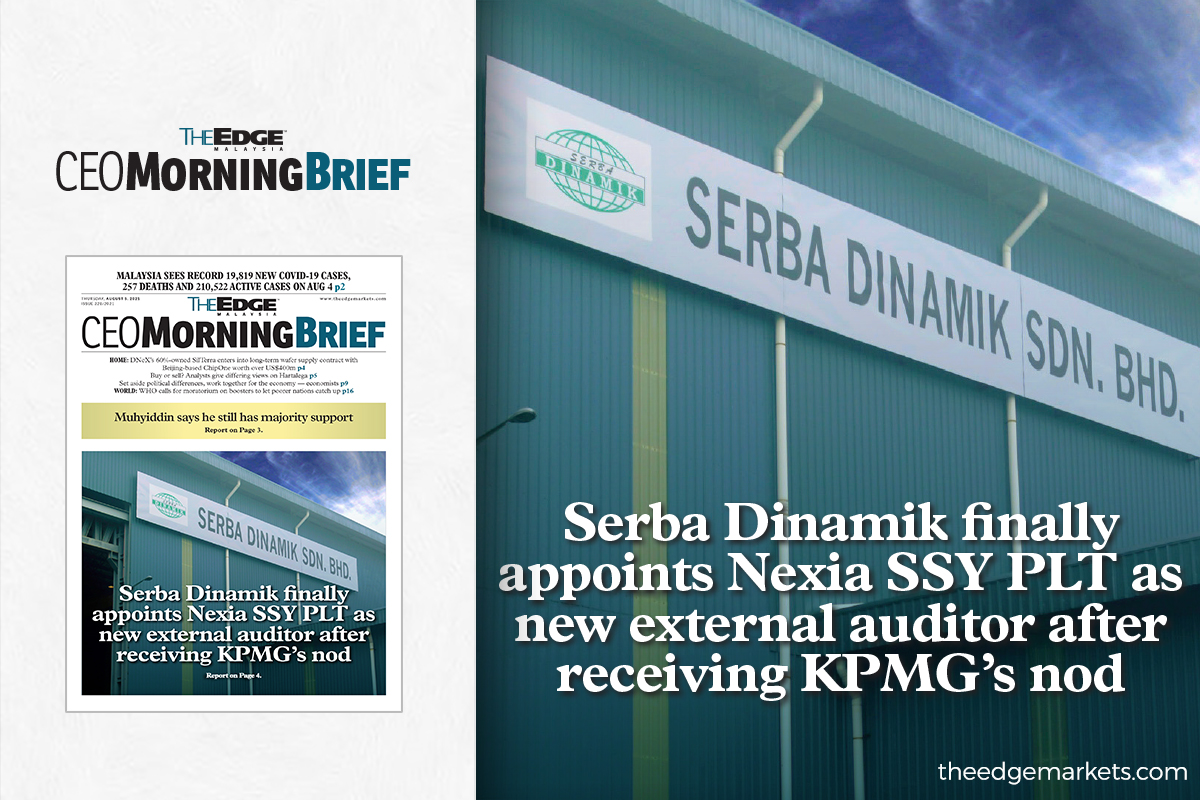 KUALA LUMPUR (Aug 4): Serba Dinamik Holdings Bhd today announced that Nexia SSY PLT has been appointed as the group's new external auditor.
Serba Dinamik said Nexia has received the professional clearance from KPMG PLT in accordance with Section 320 By-Law of the Malaysia Institute of Accountants.
"The board also wishes to announce that Nexia SSY PLT which has given its consent to act as auditors of the company pursuant to Section 264(5) of the Companies Act 2016 via its letter dated Aug 3 2021, has been appointed as the statutory auditors of the company on even date," said the oil and gas services provider in a bourse filing.
Previously, Serba Dinamik nominated Nexia as its new external auditor for the financial year ended June 30, 2021 following the departure of KPMG PLT in June.
Nexia is an independent member firm of Nexia International, currently ranked as the eighth largest accounting firm in the world by the International Accounting Bulletin Survey 2021, and operates in more than 128 countries.
Serba Dinamik's former auditor KPMG is currently embroiled in a dispute with the group regarding audit issues involving transactions of more than RM3.5 billion. The firm later resigned on June 24 after Serba Dinamik filed a court action, saying the suit had compromised its ability to independently continue to audit the company and discharge its professional duties.
Besides that, KPMG also resigned from its role as the external auditor of Sarawak Consolidated Industries Bhd (SCIB), the largest maker of precast concrete products in the state, on July 26.
Serba Dinamik and SCIB share a major shareholder in Datuk Dr Mohd Abdul Karim Abdullah, who holds a substantial stake in both companies. He holds a 30% interest in Serba Dinamik and 36.8% of SCIB.
At market close, shares of Serba Dinamik rose half a sen or 1.23% to 41 sen with some 76.16 million shares done. This gave the group a market capitalisation of RM1.51 billion.
The stock has dropped 74.53% from RM1.61 on May 25.