This article first appeared in The Edge Malaysia Weekly, on October 26, 2020 - November 01, 2020.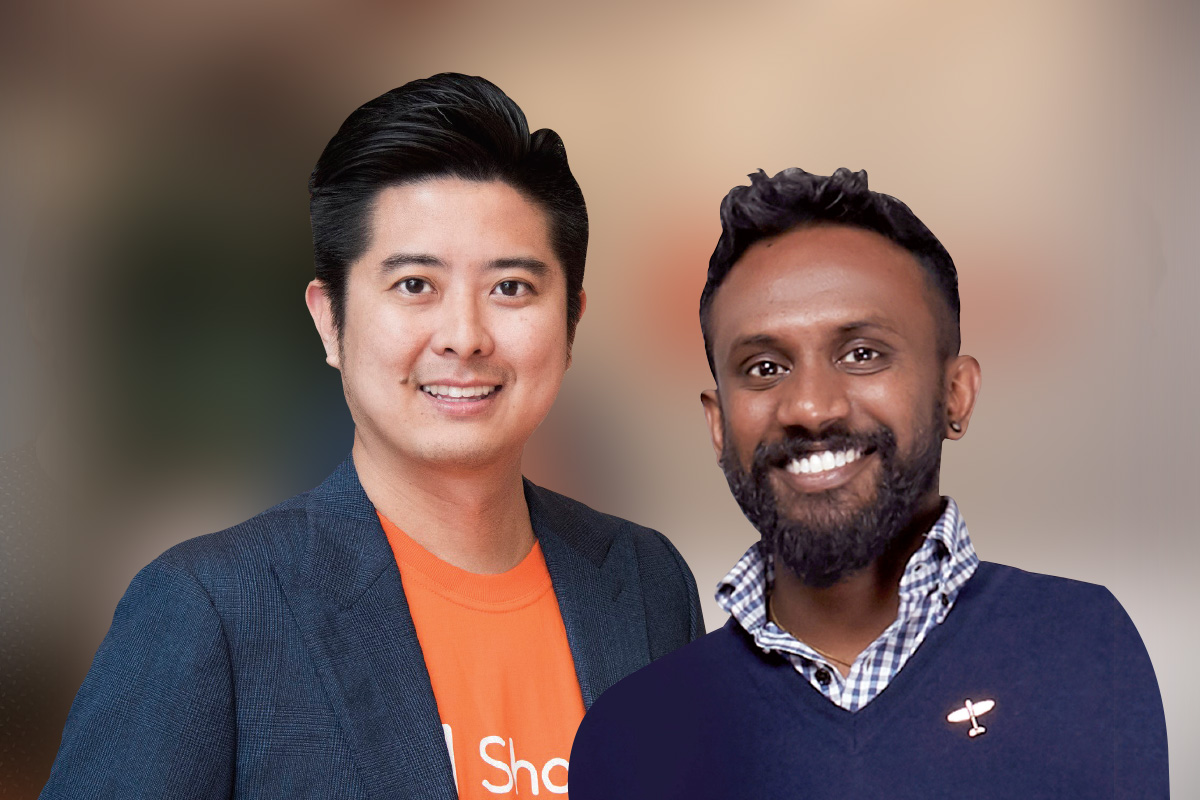 An outcome of the Movement Control Order (MCO) in March is that many senior citizens have become more digitally savvy.
While younger people can get their day-to-day necessities as and when needed, some places do not allow those above and below certain ages to enter their premises, especially when the MCO was first implemented. To navigate the situation, many of the elderly have resorted to digital solutions, such as e-commerce, food delivery and last-mile logistics platforms.
A case in point is 70-year-old Khoo from Petaling Jaya. He says that, during the early days of the MCO, his daughter offered to stay with him to ensure that he and his wife were taken care of. During this period, he decided to learn to use digital solutions that could help him complete his daily tasks, such as online banking applications, utility payment platforms and food delivery platforms.
"I could use Grab to move around, but I had never used the food delivery app. I was used to ordering takeout or eating out. Although I still prefer being able to have my meals at the food stalls, being able to order food and have it delivered to our doorstep is very convenient and reduces my risk of being infected," says Khoo.
According to Priyanka Madan, head of GrabPay Malaysia, the demand for delivery services rose significantly across its Food, Mart and Express services. Its deliveries grew more than 30%.
Priyanka says: "We moved more than 100,000 drivers to support deliveries. This provides them with an alternative source of income, as our transport business was heavily affected (falling 90%). Almost 25% of food deliveries were completed by GrabCar drivers. During this period, we also created earning opportunities for those who needed them, with more than 10,000 people joining Grab as driver and delivery partners.
"With services such as food and mart deliveries being an essential need during the MCO and Recovery MCO, Grab saw more than two times quarter-on-quarter growth."
In general, the company noticed an overwhelming increase of claimants between the eTunai Rakyat programme (RM30 e-wallet incentive programme) and the ePenjana (RM50 e-wallet incentive programme). Priyanka says this can be attributed to the fact that the government is not only encouraging the use of digital payments via ePenjana, but also via the Shop Malaysia Online initiative.
"Overall, we observed that claims for ePenjana by senior citizens grew almost 300% versus during the e-Tunai Rakyat initiative, with the number of senior women growing 30%. In addition, we found that there were four times more senior women ePenjana claimants than senior men," says Priyanka.
Another essential digital service for seniors during the MCO period was online shopping or e-commerce. Maria, a 66-year-old pensioner living in Shah Alam, had been a regular user of e-commerce platforms before the MCO, but she found herself ordering even more products over the past few months.
"I like going to the stores and taking my time to shop. But during the MCO, I decided against it since I belong in the high-risk category. Since then, I have done almost all my shopping online. I am spending a lot of time surfing e-commerce platforms nowadays, buying items ranging from bedsheets to food items," says Maria.
There is now a worldwide trend of seniors becoming more significant users of e-commerce platforms because of the Covid-19 pandemic. In the US, for instance, 5% of the consumers aged 65 and above have bought a product online for the first time, owing to physical distancing and self-quarantine practices, according to data by Statista as at June 19. Meanwhile, in China, CBNData suggests that the number of internet users aged above 50 has doubled to 13.6% from 6.7% four years ago.
A similar trend is observed in Malaysia. Lazada Malaysia chief operating officer Shah Suriye Rubhen says the platform's adoption among the senior population has accelerated since the MCO began.
According to Shah, the platform saw a 120% and 220% increase in the number of users and buyers on Lazada aged 50 and above respectively. Demand for items that specifically serve the needs of the senior population, such as key turners, reading glasses, shower chairs and walking sticks, saw a spike of around 220% during the MCO.
"The Covid-19 pandemic and the MCO brought about a significant shift in consumer shopping habits as Malaysians both young and old increasingly began looking online for their everyday needs. As a gazetted essential service, Lazada Malaysia has been working tirelessly to ensure the local community can acquire their daily essentials from the comfort and convenience of their homes during the past few months.
"Within just the first half of the year, the daily average transactions on our platform grew nearly 80% overall compared with pre-MCO. Our shoppers bought more fresh food, personal care items and household products online," says Shah.
In March, Lazada opened a virtual store to link farmers and homebound Malaysians, allowing users to buy fresh local vegetables on the platform. By the third week of its launch, about 70 tonnes of fresh vegetables had been delivered from farms to doorsteps of households across the country.
Meanwhile, another e-commerce platform Shopee also saw a steady growth in the number of senior citizen shoppers. This trend is particularly apparent during its major shopping campaigns, says Shopee regional managing director Ian Ho. "For instance, in our recent 10.10 shopping event, we saw orders from users aged 50 and above grow 30 times from 2016."
Ho notes that this trend has continued into 2020 as consumers rely on e-commerce more for their daily needs. Some of the most popular products for seniors on Sept 9 (9.9 Super Shopping Day) this year were Nestlé Omega Plus Milk Powder and Ensure Gold Vanilla as well as other groceries and home and living as well as health and beauty products.
Apart from that, seniors in Malaysia are also users of last-mile delivery platforms. These platforms help them deliver their parcels, documents or small items without having to leave the house.
Selayang-based retiree Tan W Y, 68, had to urgently send an important document to one of her children, a frontliner who lives in the centre of Kuala Lumpur. Using a last-mile delivery service, she managed to send the document to his workplace within a short period of time.
One such company that offers this service is on-demand delivery platform BungkusIt. The app allows its users to send items, buy food and necessities, or deliver parcels in less than an hour. According to the platform's public relations manager Azhar Zein Mamoola, there is an uptick in demand for the service from the segment of the population identified as seniors.
"Because of their vulnerability, they were especially dependent on family or neighbours to help out. With the profusion of on-demand platforms that were available then, they didn't have to depend too much on their family and friends. This also gave them the freedom to choose what they wanted, instead of again having to depend on the whims and fancies of others," he says.
To assist senior users, the platform has taken efforts to make its user interface more intuitive. An example is making the app very graphic-heavy, says Azhar. "Users now need fewer clicks to complete an order, making it very easy for them to complete the request. To further assist them, there are short help guides included, intended to help make it easier to use," he adds.
Similarly, Grab has made multiple efforts to help senior users navigate the app, including a simpler interface and how-to videos demonstrating the simple steps in using its services. It also constantly reminds users of the app to be mindful of potential scams seeking to exploit unsuspecting users, and this can be via payment methods, be it traditional or online.