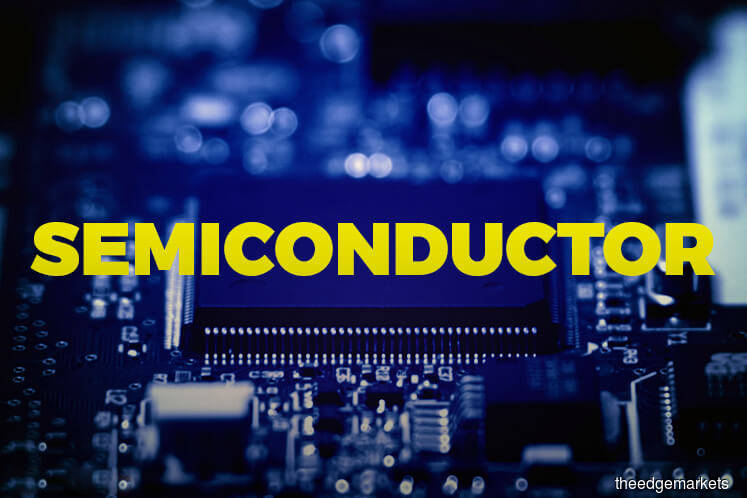 KUALA LUMPUR (Dec 26): Global semiconductor equipment shipment growth was a very robust 26% (three-month basis) in October but down from its 63% peak in February, according to Walt Custer of the Custer Consulting Group.
In a recent update on the US based-Semiconductor Equipment & Materials International (SEMI) website, Custer said that by comparison, October global semiconductor shipments were up 22%, while November Taiwan chip foundry sales (a leading indicator) were up only 3%.
Custer said it appeared the SEMI equipment growth will ease considerably in early 2018.
He said comparing global SEMI equipment shipments to the Global Purchasing Managers Index (another leading indicator) also suggests that SEMI Equipment shipment growth will ease but still remain positive into the new year.
He said SEMI equipment demand remained strong, but the "bubble" growth like that experienced in 2017 is typically followed by a downward "correction", especially since the current buildup in memory chip capacity will likely ebb in 2018.
Custer said the current world electronic equipment business cycle appears to have peaked on a growth basis, adding that it was still solidly in expansion territory but has likely plateaued.
"Electronic equipment growth is both organic and also for consumer-driven products highly seasonal," said Custer.
Custer Consulting Group provides market research, business analyses and forecasts for the electronic equipment and solar/photovoltaic supply chains including semiconductors, printed circuit boards and other passive components, photovoltaic cells and modules.