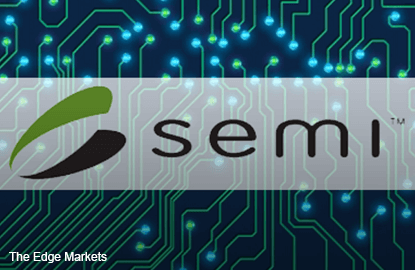 KUALA LUMPUR (April 4): The global semiconductor materials market increased 2.4% in 2016 compared to 2015 while worldwide semiconductor revenues increased 1.1%, according to the US-based Semiconductor Equipment & Materials International (SEMI).
According to the SEMI Material Market Data Subscription released yesterday, total wafer fabrication materials and packaging materials were US$24.7 billion and US$19.6 billion, respectively.
It said comparable revenues for these segments in 2015 were US$24.0 billion for wafer fabrication materials and US$19.3 billion for packaging materials.
SEMI said the wafer fabrication materials segment increased 3.1% year-over-year, while the packaging materials segment increased 1.4%.
SEMI said that for the seventh consecutive year, Taiwan was the largest consumer of semiconductor materials due to its large foundry and advanced packaging base, totaling US$9.8 billion.
It said Korea and Japan maintained the second and third places, respectively, while China rose in the rankings to claim the fourth spot during the same time.
"Annual revenue growth was the strongest in the China, Taiwan, and Japan markets.
"The materials market in Europe, Rest of World (ROW) and South Korea experienced nominal growth, while the materials market in North America contracted," it said.