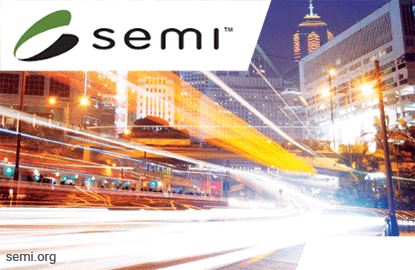 KUALA LUMPUR (Feb 22): The US-based Semiconductor Equipment & Materials International (SEMI), the global association connecting and representing the worldwide electronics manufacturing supply chain, has appointed Ajit Manocha as its president and CEO.
Manocha will succeed Denny McGuirk, who announced his intention to retire last October.
In a statement on its website yesterday, SEMI said its International Board of Directors conducted a comprehensive search process, selecting Manocha, an industry leader with over 35 years of global experience in the semiconductor industry.
It said Manocha will begin his new role on March 1 at SEMI's new Milpitas headquarter offices.
SEMI said that Manocha was formerly CEO a GLOBALFOUNDRIES, during which he also served as vice chairman and chairman of the Semiconductor Industry Association (SIA).
It said that earlier, Manocha served as EVP of worldwide operations at Spansion.
Prior to Spansion, Manocha was EVP and chief manufacturing officer at Philips/NXP Semiconductors.
Manocha also held senior management positions within AT&T Microelectronics.
Manocha began his career at AT&T Bell Laboratories as a research scientist where he was granted several patents related to microelectronics manufacturing.
Manocha holds a bachelor's degree from the University of Delhi and a master's degree in physical chemistry from Kansas State University.
McGuirk said Manocha has long been active at SEMI and served on boards of several global associations and consortia.
"Manocha's experience in technology, manufacturing, and industry stewardship is a powerful combination. I'm very excited to be passing the baton to Ajit as he will continue to advance the growth and prosperity of SEMI's members," he said.