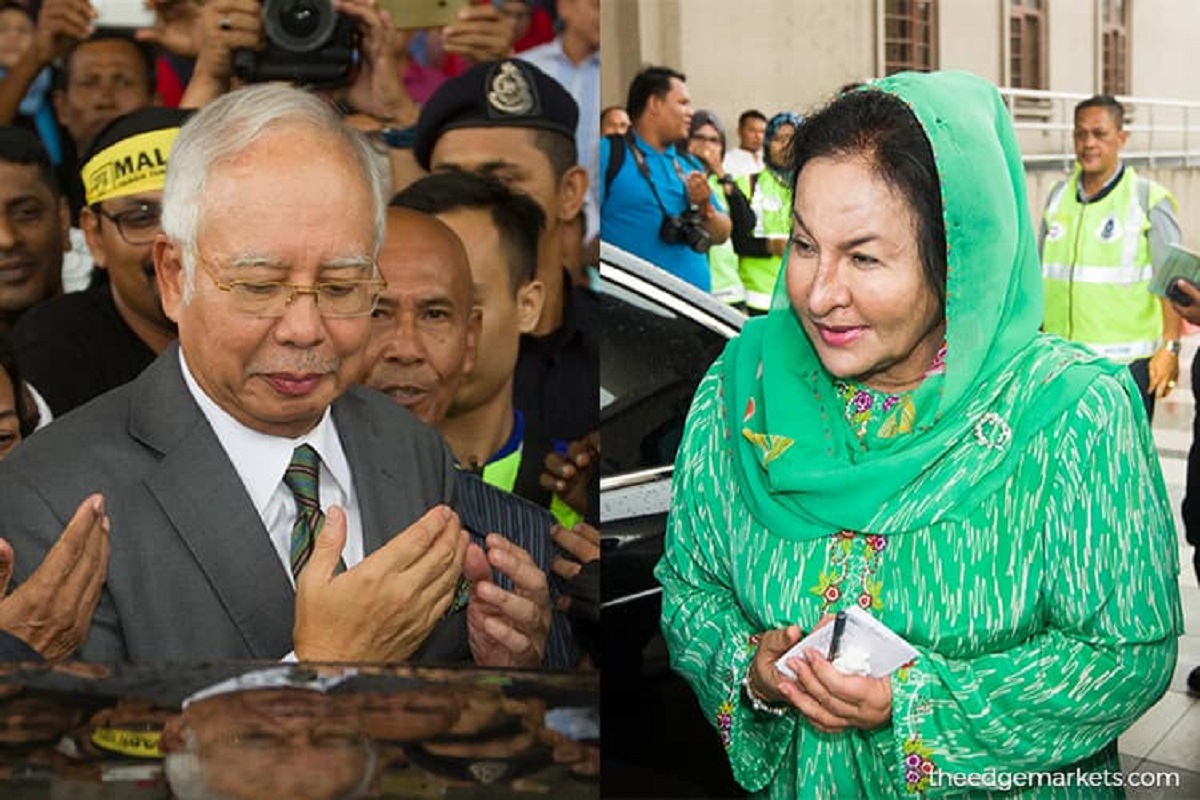 KUALA LUMPUR (Sept 12): Selangor's Sultan Sharafuddin Idris Shah on Monday (Sept 12) has revoked two titles bestowed on former prime minister Datuk Seri Najib Razak and one on his wife, Datin Seri Rosmah Mansor.
According to a statement from the Selangor state secretary, Datuk Haris Kasim, this is in accordance with the directive issued by the Sultan.
"The titles of 'Seri Paduka Mahkota Selangor' (SPMS) first class which carries the title of 'Datuk Seri' awarded to Najib in 2004 and also 'Dato' Paduka Mahkota Selangor' (DPMS) that carries the title of Datuk awarded in 1992 [are] hereby withdrawn.
"This comes after he was charged with abuse of power, criminal breach of trust and money laundering in relation to SRC International Sdn Bhd, and his conviction and sentence were affirmed by the Federal Court on Aug 23, 2022. With this, both titles accorded to him are withdrawn with immediate effect," Haris said.
On Rosmah, the state secretary said her title of 'Seri Paduka Mahkota Selangor' (SPMS) first class which gives her the title of Datin Paduka Seri that was awarded in 2005 was revoked due to her High Court conviction for graft on Sept 1.
"Hence, the title is withdrawn from Rosmah with immediate effect," he added.
The withdrawal of the state's honours are in line with the Sultan's prerogative under Articles 38 and 39 of the Selangor state constitution 1959, he said.
Haris also announced the withdrawal of a datukship title from Mohd Arif Ab Rahman, who had been awarded the Darjah Sultan Sharafuddin Idris Shah (DSIS) in 2005, the Darjah Setia Sultan Sharafuddin Idris Shah in 2003, and Ahli Mahkota Selangor fourth class in 2001.
This follows his conviction for graft at the Sessions Court, and the High Court upholding his sentence.
"Hence, Mohd Arif's three titles have been revoked with immediate effect," Haris said.
Earlier, Sultan Sharafuddin in a media statement urged the people to uphold the rule of law and respect judicial independence.
Read also:
Sultan of Selangor urges public to respect rule of law, judicial independence