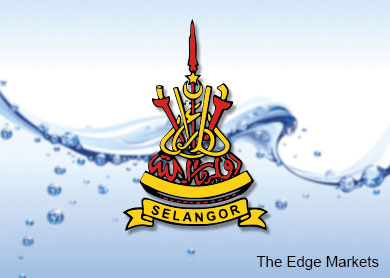 KUALA LUMPUR: Selangor Menteri Besar Mohamed Azmin Ali said there is a need to draft a fresh water agreement for the state water restructuring exercise.
"We need to start fresh," said Mohamed Azmin to reporters at Parliament lobby today, when asked if a new water agreement would be drafted after the master water agreement that was singed on Sept 12, 2014 lapsed yesterday.
Mohamed Azmin also did not discount the possibility of new terms being put forward by the either the state and federal governments in the fresh agreement, should it be drafted.
However, he said it was up to the federal government to revert back to the state and to see the water agreement through.
The master water agreement lapsed yesterday after no further extension was given. Azmin had said that the federal government had no intention of honouring the agreement that was signed last year by his predecessor, Tan Sri Abdul Khalid Ibrahim.
Under the master agreement, Air Selangor Sdn Bhd, a new entity, will take over the operations and maintenance of the state's water treatment plants and water supply services which are currently managed by four concessionaires.
They are Syarikat Pengeluar Air Sungai Selangor Sdn Bhd, Puncak Niaga (M) Sdn Bhd, Syarikat Bekalan Air Selangor Sdn Bhd and Konsortium Abass Sdn Bhd.
The master agreement was to have been finalised on Jan 12 this year, but was postponed to Feb 9 and again to March 9 following the transfer of water assets between the state and federal governments.