This article first appeared in The Edge Malaysia Weekly, on April 26, 2021 - May 02, 2021.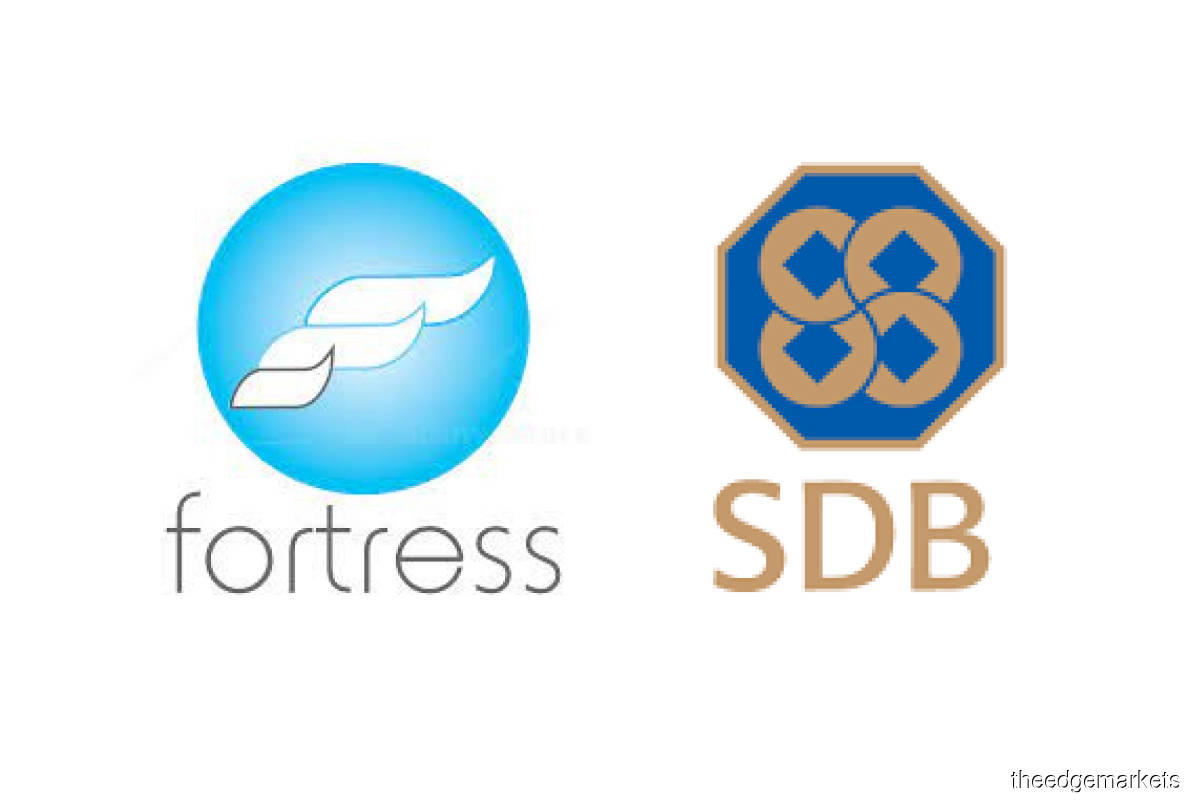 LAST Thursday, shares in Singapore Catalyst Market-listed Fortress Minerals Ltd — a company in which Bursa Malaysia-listed developer Selangor Dredging Bhd (SDB) has a 31% stake — hit a high of S$0.44, a gain of more than 110% since December last year.
Fortress has a concession to mine ore on a 526.2ha site in Bukit Besi, Dungun, Terengganu. The concession expires in early 2033.
Last Thursday's close of S$0.44 translates into a market capitalisation of S$220 million (RM680.75 million) for Fortress. This means SDB's 31% stake in Fortress has a market value of RM211.03 million, which in turn is almost 94% of SDB's market capitalisation (SDB closed at 53 sen last Thursday, giving it a market value of RM225.85 million).
"So, in a nutshell, [SDB is undervalued and] everything else [other than Fortress Minerals] is free, [if you buy SDB's stock]. And [SDB] has some pretty good assets," a fund manager says.
To put things in perspective, SDB's net asset per share as at end-December last year was RM1.95, or more than 3.5 times its share price.
Its choice assets include the 22-storey Maya Hotel, located across from the Petronas Twin Towers, with a net book value of RM186 million as at March 2018; an 18.5-acre parcel of development land in Selangor's Petaling district valued at RM80 million in April 2015; 10.12 acres in Gombak district valued at RM66.45 million as at January 2016; 5.75 acres in Kuala Lumpur valued at RM50.07 million as at August 2005; and 5.83 acres in Batu Ferringhi, Penang, with a net book value of RM25 million as at September 2019. The value of some of these plots could have significantly appreciated now.
The run in its share price was fuelled, among others, by Fortress' announcement of a stellar set of financial results for the year ended February 2021, last Wednesday.
Fortress chalked up net profits of US$18.2 million (RM74.9 million) on the back of US$47.7 million in revenue. Fortress announced a S$0.01 dividend, which translates into a RM4.8 million payout for Selangor Dredging.
In a press release, Fortress said its net profit and revenue rose 180.8% and 84.1% year on year, respectively, while production output was at a record 452,756 dry metric tonnes (DMT). Higher average realised selling price of iron ore concentrate was up almost 10% to US$105.43 per DMT. FY2020 output was at 269,615 DMT and the average realised selling price of iron ore was US$95.93.
Strong demand for iron ore
In mid-April, the World Steel Association, whose members represent around 85% of global steel production capacity, forecast that steel demand would grow 5.8% in 2021 to 1.87 billion tonnes, and further strengthen by a 2.7% quantum to 1.92 billion tonnes in 2022.
As iron ore is the main component of steel, demand for it is slated to rise in tandem and, in the process, nudge prices northwards.
Last week, China's Dalian Commodity Exchange iron ore futures for September was testing US$170 per tonne, while Singapore's SGX TSI Iron Ore Futures, also a widely used index, was at US$183 per tonne. Both indices have gained more than 100% in the past 12 months.
Adding to the optimism, earlier in the year, Credit Suisse upped its forecast through to the first half of 2021 to US$170 per tonne over the next three years, up almost 55% from a forecast of US$110 per tonne previously. Similarly, Morgan Stanley pegged a price of more than US$165 per tonne over the next three years.
If the forecasts are accurate, SDB's acquisition into Fortress seems to have borne fruit. To recap, in May 2017, it acquired a 20% stake in Webcon Mining Sdn Bhd (the forerunner to Fortress) for RM20 million. Three months later, it acquired an additional 2% for RM2 million and forked out RM24.37 million in October for a 13% stake. Thus, a back-of-the-envelope calculation puts SDB's investment in Fortress at RM46.37 million.
The other major shareholder of Fortress is Datuk Seri Ivan Chee Yew Fei, who has 50.25% equity interest and is its executive director and CEO.
In its FY2019 annual report, SDB states that Fortress contributed RM7.08 million of net profit in the financial year and the listing of the company resulted in a net gain of RM11.45 million.
According to its annual report, for its financial year ended February 2019, Fortress dished out a S$0.16 dividend or S$800,000, of which 31%, or S$248,000, would have been paid out to SDB. In its FY2020 annual report, SDB says Fortress contributed RM8.34 million of net profit to the group during the financial year. Thus, it would seem that SDB has recouped a chunk of its investment in Fortress after a couple of years.
In the annual report, SDB also states that Fortress had undertaken a repayment of shareholder's advances amounting to RM9.80 million, which means SDB has ploughed some funds into Fortress, but details are not clear.
For its nine months ended December 2020, SDB registered a net loss of RM5.47 million from RM125.04 million in revenue. For the previous corresponding period, SDB raked in RM13.42 million in net profits from RM215.34 million in sales.
In a review, SDB says, "The decrease was mainly due to the closure of a construction site and adverse market sentiment as a result of the Covid-19 outbreak since early January 2020 … This was mitigated by contributions amounting to RM17.81 million from iron ore mining results by Fortress."
As at end-December, SDB had cash and cash equivalents of RM53.24 million, short-term borrowings of RM62.54 million and long-term debt commitments of RM175.72 million. It had reserves of RM619.41 million.