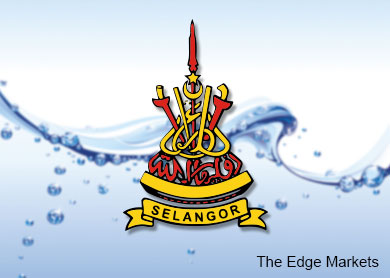 KUALA LUMPUR (Nov 26): The Pakatan Rakyat-led Selangor state government expects to complete the water restructuring deal in the state by third quarter of 2015.
"We are now in the midst of of taking over Abbas and Splash," said Menteri Besar Azmin Ali, adding that Air Selangor and state investment arm Kumpulan Darul Ehsan Berhad (KDEB) has started negotiations with Splash over the matter.
"We had signed a master agreement with the federal government on September 12 and Splash and Abbas were given a duration of one year to conclude an agreement with the state government," he told the House in the 13th State Legislative Assembly today.
"We will be trying our best to conclude the deal by third quarter next year," he added.
As of now the Selangor government has completed its takeover of two of the biggest private companies, namely Puncak Niaga Sdn Bhd (PNSB) and Syarikat Bekalan Air Selangor (Syabas) which control treated water services in the state.
The takeover was completed after state-controlled corporation Air Selangor bought over shares in both companies.
Several assemblymen have raised the question on the status of the state restructuring process today, among them are DAP's Sekinchan Ng Suee Lin, BN's Kuang Abdul Shukor Idrus, PKR's Seri Andalas Xavier Jayakumar and PAS's Lembah Jaya Khasim Abdul Aziz.
Azmin hinted that the state would revamp the operating structure of the water industry once the state is fully in charge of the four concessionaires.
"Currently, some 100 officers from Puncak Niaga and Syabas were sent to training," he said, this was to help those staffs to have a better understanding on their job scope in the future.
On disclosing the water restructuring agreements, Azmin said those agreements are protected by the Official Secret Act 1972.
"We can only declassify the documents with the approval of the Federal Government," he said.
"Hence, I have written to Ministry of Energy, Green Technology and Water, Malaysia (KeTTHA) and have not gotten any reply so far," he added.
On why Selangor paying higher fees to buy raw water from Pahang, Azmin said it has nothing do with the PR state government. 
"The agreement between the Selangor government and Pahang government was inked on Nov 22, 2007. At the time, we have yet control the state," he explained.
"Furthermore, the agreement between Malaysian government and Singapore government was signed in 1962," he added.
According to the agreement, Pahang to sell raw water to Selangor at 10 sen per cubic metre.
The project, is expected to channel 1.89 million cubic metres of raw water a day to meet the needs of consumers in Selangor, Kuala Lumpur and Putrajaya up to 2025.