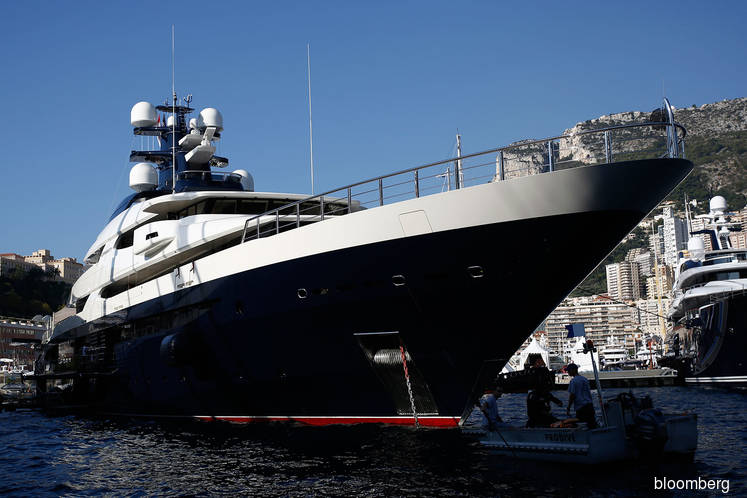 KUALA LUMPUR (March 29): The company claiming legal ownership of the luxury yacht Equanimity, which was seized by FBI agents acting for the US Department of Justice (DOJ) in Indonesian waters last month, is taking the matter to court in Indonesia and the US.
"We believe that the DOJ and the Indonesian authorities have acted outside the bounds of legal rules in their respective nations," said Equanimity (Cayman) Ltd (ECL) in a statement today.
ECL claimed that the DOJ's recent filing in a Californian court, which accused Malaysian businessman Low Taek Jho (Jho Low) of trying to stop the seizure of the yacht, is "an attempt to use disputed allegations of historic conduct to paper over its own unlawful conduct in Indonesia."
ECL argued that the DOJ's proposed course of action to move the ship from Indonesia to the US in order to be taken into US government custody and sold, will drastically reduce its value and expose both the vessel and its crew to dangers at sea.
"This is completely unnecessary, because claimants have always been, and remain, ready and willing to have the vessel sold while the DOJ's case is pending, provided that the sale is conducted under readily-achievable market conditions that will reflect the vessel's true market value and generate a fair price," it said.
ECL also said that it had filed a reply "to correct factual misstatements and mischarecterisations" in the DOJ's filing, including that the Equanimity's location had never been a secret and that it had never taken steps to jeopardise the vessel's value.
"The US government has not taken any steps to prove its case or entitlement to the vessel, and there have been no findings that any wrongdoing occurred," the company added.
According to a report by Reuters yesterday, the DOJ filing accused the claimants of having kept the yacht "in a series of foreign locations and frustrated the government's efforts to bring this asset to the United States".
The DOJ said Low had instructed crew members to turn off the yacht's Automatic Identification System and avoid sailing into certain jurisdictions such as Singapore and Australia in order to evade detection, the report stated.