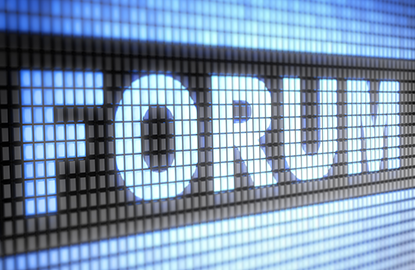 This article first appeared in Forum,
The Edge Malaysia Weekly
, on August 1 - 7, 2016.
On July 15, the moment I saw the breaking news of the military coup in Turkey, I called Universiti Selangor (Unisel) vice-chancellor professor Datuk Dr Muhamad Redzuan Othman, who is an expert on the country. His book, Sekularisme dan Proses Demokrasi di Turki (Secularism and Democratic Process in Turkey), won the Ministry of Higher Education Best Academic Award 2015.     
I contacted him so that I could have an educated opinion on the coup, its background and what was coming next. I am aware of the existence of a narrative that is anti-Islamic movement, anti-Muslim democrat and anti-Erdogan.
President Recep Tayyip Erdogan has succeeded in reviving Islam and the country's economy. He is positioning Turkey as an important global player — a role it used to play during the Uthmaniyah Caliphate — before the reign of Kemal Atatürk. According to Professor Datuk Dr Siddiq Fadzil, since 2002, the Turkish people have chosen Erdogan and AKP to build a new Turkey that is stable, prosperous and moderate — the "Third Turkey" — which is different from the Uthmani Turkey or Kemal's Turkey.       
Some people do not like Erdogan because he is independent-minded, insufficiently responsive to superpowers' demands, supports the Syrian democratic movement and is sometimes critical of Israel. In addition, his initiatives in assisting the people of Arakan, Gaza, Somalia and Syria have made him and his AKP party a model among Muslim democrats and progressive Islamic movements throughout the world.      
While the coup was still happening, among CNN, BBC and Al-Jazeera, only the latter gave good reporting and commentaries. CNN was implying that the coup might be successful. The most important moment was when Erdogan appeared live via a smartphone. Only Al-Jazeera gave a running translation.    
At 7.30am, Datuk Seri Dr Wan Azizah Wan Ismail issued a statement in her capacity as the Opposition Leader. At 8am, a Pakatan Harapan joint statement was issued by Wan Azizah (as Keadilan president), DAP parliamentary leader Lim Kit Siang and Amanah president Mohamad Sabu.
The statements condemned the military coup; stood in solidarity with Erdogan, his administration and the Turkish people; prayed for the safety of the Turkish people; and called for a swift end to the coup and a calm and restrained response by all sides.
At 8.30am, Awani TV gave good coverage of what was going on, including a telephone interview with Redzuan, in which he predicted that by sunrise (in Turkey), the coup would end in failure. He was right.    
 On July 21, Redzuan and Ahmad Azam Ab Rahman, deputy secretary-general of the Union of NGOs in the Islamic World, which is based in Istanbul, presented enlightening insights on the failed coup at a forum organised by UNISEL and Institut Darul Ehsan (IDE).
The Turkish people are tired of the military's role in politics, which is essentially to protect Ataturk's secularism. The problem is that — and I am in agreement with US-based academician Ahmet T Kuru — Ataturk's secularism is not a "passive secularism" where it is about the separation of state and religion and public visibility of religion is allowed. Instead, it ia an "assertive secularism", which is a comprehensive doctrine — Kemalism — that excludes religion from the public sphere and confines it to the private domain. John L Esposito, Professor of International Affairs and Islamic Studies at Georgetown University in Washington, called it "hard-line secularists' anti-religious approach".   
The iconic image of Erdogan talking on the phone was very significant. But, if he were not regarded as a leader who upholds Islam and democracy, the mosques would not have called on the people to go to the streets and they would not have, in the millions, braved the uncertainty in facing tanks and guns.
On Fethullah Gulen, one has to understand his movement's secretive strategy,  which starts with education, followed by business, and finally, acquiring political power; its infiltration in the judiciary, academia and media; and its role in previous plots to overthrow Erdogan. On the restriction of certain social media, one has to know how they were used to broadcast highly confidential national security information.
One should look at the 650,000 people arrested by the military junta in 1980 before concluding that the number of those arrested by Erdogan is the biggest in history. When experts question the quality of the Turkish military officials assigned to the North Atlantic Treaty Organization, one should ask why this was never raised before. On the more than 1,000 university deans asked to resign, one should find out if that number refers to all deans or certain deans only, and what is the reason.  
One should also wonder why the Turkish general of Incerlik air base, which is used by the US Air Force, was the key plotter of the coup. And why, instead of immediately condemning the coup, some western leaders gave lukewarm support to the Turkish government (some did not mention Erdogan by name), just like how they half-heartedly welcomed Mohamed Morsi when he was democratically elected Egyptian president. Compare that with how quickly they warmed up to army chief Abdel Fattah el-Sisi. Until today, some Western leaders refuse to consider Morsi's removal as a "military coup".       
Many of us want Erdogan and AKP to succeed in a democratic Turkey. Our support is by no means emotional or irrational. Erdogan is not perfect. We are critical, but not biased and nasty, or quick to label him a "dictator". There is a difference between critics who see failure and critics who are constructive.
That is why, on July 18, opposition leaders Salahuddin Ayub, Nurul Izzah Anwar and Teresa Kok led a Pakatan Harapan delegation to call on the Turkish ambassador to Malaysia. They conveyed our concerns on Erdogan's pre/post-coup actions and urged further democratisation, rule of law and freedom.  And we continue to evaluate the post-coup democratic activities of the Turkish people.
---
Datuk Saifuddin Abdullah is chief secretary of Pakatan Harapan and former deputy minister of higher education. He is active on Twitter: @saifuddinabd