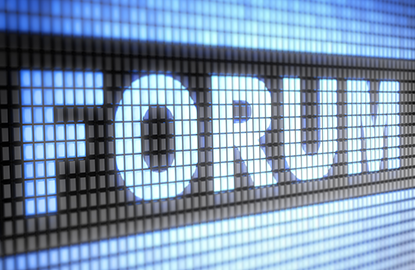 This article first appeared in Forum, The Edge Malaysia Weekly, on April 11 - April 17, 2016.
MALAYSIA is suffering from a broken education system. The system changes every time the minister is changed. The government is unsure whether to have one or two ministries for education.
When the government holds consultations with stakeholders, the most important ones — the students — are usually left out. Once consultations are completed, what is announced seems prepared by foreign consultants, and usually, has been endorsed before the consultations (read: public relations exercise) started.
But the crux of the matter — teaching and learning (T&L) — to educate our youths using the best teachers/lecturers, state-of-the-art methods and strategies and providing equal and excellent opportunities for them to realise their full potential, is normally sidelined by unending disputes over zombie bureaucracy and the politics of race.
We must focus on the real stuff. We must listen more to the teachers/lecturers and the students rather than abstract policy arguments by decision-makers, some of whom know very little about education.
What we need is radical education reform. We have tried all kinds of improvements and they have not succeeded. For radical education reform to materialise, we need a coalition of committed Malaysians to join hands in fixing our schools and universities, bringing back the soul of education and providing our youths with the education that they deserve.
In this context, we must commend the Asian Strategy and Leadership Institute (Asli), which is organising the 20th Malaysian Education Summit 2016 on April 14 and 15. The annual summit attracts a range of academics, practitioners, shapers, investors and policymakers. I have participated in a number of summits, during and after my tenure as a deputy minister.
The inaugural summit was held in 1995 and Asli has continued to organise it up to the present, the 20th in the series, which is an exemplary feat. Throughout that time, the recommendations made at the summit have, directly or indirectly, impacted some government policies. This includes quality and accreditation, foreign students, the urban-rural gap, distance and open learning, university-industry partnership, quality of public-private education and technology and innovation.
Hence, Asli is well-placed to play a leading role to kick-start a coalition for radical education reform.
Asli CEO Tan Sri Michael Yeoh says this year's summit is premised on the fact that the world, new technologies and the way we think and live have revolutionised education. When focuses change, priorities shift, and the pace, place and time of learning contribute towards a "new curriculum" for education.
Our country needs to develop, but the external economic environment has become tougher and uncertainties are mounting. The question we should be asking is whether we are taking into account the social development we are experiencing, as well as how we embrace learning, and construct and circulate knowledge in an ever digitalising world.
The theme for this year is "Education: Creating Value, Building Societies". I am looking forward to moderating the session on "21st century technology in education". Since the main issue is T&L, I hope the session will focus on this.
Here, I am reminded of a book by Larry D Rosen, Rewired. According to Rosen, a research psychologist and educator, today's students belong to the "iGeneration" — who were born in the 1980s and 1990s — named after devices and websites that begin with an "I" — iPod, iPhone, iTunes, iChat, iHome and so on.
They spend their days immersed in a "media diet", devouring entertainment, communication and any form of electronic media. They are master multitaskers, social networkers and electronic communicators and are the first to rush to any new technology.
They were born surrounded by technology, and with every passing year, they add more tools to their electronic repertoire. They live in social networks, such as Facebook, gathering friends; they text more than they talk on the phone; and they tweet the night away, often sleeping with their cell phones vibrating by their side.
The problem is that education has not caught up with this new generation's different way of learning. Most schools and universities are using educational strategies that worked fine for their students' parents and teachers.
The educational content is not the problem — it is the delivery method and the setting. The challenge for educators is twofold. First, educators must determine the new learning styles of students, and, second, develop educational methodology and teaching strategies to meet the learning needs.
We need to start a coalition for radical education reform. We cannot continue with the way we have been doing so far — spending big money but making small incremental changes. We need to be real.
If I may paraphrase an articulation from American lawyer and educator Joel Klein's book, Lessons of Hope, "We are not worried about Malaysia. We are worried about our youths' education, employment and life. If we are not worried, we will soon be worrying about Malaysia."
---
Datuk Saifuddin Abdullah is chief secretary of Pakatan Harapan and former deputy minister of Higher Education. He is active on twitter: @saifuddinabd