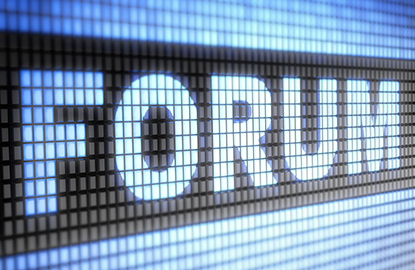 This article first appeared in
Forum, The Edge Malaysia Weekly,
on October 10 - 16, 2016.
At a Pas rally in Kemaman on Oct 1, which was attended by Parti Pribumi Bersatu Malaysia president Tan Sri Muhyiddin Yassin, Pas election director Datuk Mustafa Ali said that for the 14th general election, Pas will not be with Umno and is prepared to cooperate with Bersatu and Parti Keadilan Rakyat. The next day, I issued a statement welcoming Mustafa's standpoint because it gives more opportunities for opposition parties to continue engaging with each other in a bid to form a stronger coalition to face the ruling Barisan Nasional (BN) in GE14.
The last general election saw an almost complete two-coalition system — BN and Pakatan Rakyat (PR). The outcome? BN lost political legitimacy as it failed to win the popular vote for the first time in the country's election history.
According to Johan Saravanamuttu, Lee Hock Guan and Mohamed Nawab Mohamed Osman in their book Coalitions in Collision: Malaysia's 13th General Election, GE13 was set to change the Malaysian political configuration. The new configuration is likely to see the current consociational model being replaced by a bumiputera-dominant model, which will strengthen Sabahans and Sarawakians politically.
I believe that we need to move away from the consociational model because it is premised on the politics of race. But, its replacement should not be the bumiputera-dominant model because it is premised on a more extreme politics of race. It should be replaced with a centripetalism model that is multiracial, multicultural, inclusive, moderate and progressive — something the PR was trying to arrive at.
The centripetalism model is the way forward for Malaysians who aspire for a better Malaysia that is advanced, prosperous and happy and built on the shared values of all as equal citizens.
But, unfortunately for PR, it broke up after GE13. Today, it is replaced by Pakatan Harapan (PH), comprising two former PR parties (Keadilan and DAP) and Amanah, with Keadilan continuing its working relationship with Pas. PH is continuing to pursue the centripetalism model.
It is also unfortunate that the bumiputera-dominant model seems to be gaining traction or given more room to expand. Until the Kemaman announcement, Pas had been seen to be closer to Umno. But until its president Datuk Seri Hadi Awang approves the stand, no one can really tell.
After GE13, Umno immediately swung to the right. The 2015 delimitation exercise for Sarawak and the 2016 Sarawak election results show that the bumiputera-dominant model works. The current delimitation exercise for Peninsular Malaysia and Sabah has increased the number of constituencies drawn based on race and reduced the number of racially mixed constituencies. It is like as long as the Malay-Muslim/bumiputera candidates from BN win big, nobody really cares about the others. No wonder Gerakan and MCA are unhappy!
No, this is not about who is going to win GE14. It is something bigger. I am talking about the country going to be ruled by a bumiputera-dominant federal government. It could be worse. It could see Malay-Muslims/bumiputeras in government and Chinese/non-Muslims in opposition — something all Malaysians must avoid. Our politics has been dominated by issues of race and religion for too long already. We cannot continue like this because we can do better.
The only way to stop the bumiputera-dominant model is to ensure that the opposition parties win GE14 so that they can pursue the centripetalism model. The best way to achieve this is by having the opposition face BN in one-on-one contests.
Ideally, all opposition candidates should contest under one logo. Until we arrive at a consensus, the process of forming an opposition coalition has to be practical, taking into consideration various factors. The approach should be based on wisdom, including looking at various forms of coalition or cooperation such as the following:
• PH with its affiliates;
• PH (with or without affiliates) forms a coalition with Bersatu;
• PH forms a coalition with Bersatu and Pas;
• PH forms a coalition with "Bersatu plus Pas";
• PH forms a coalition with Bersatu and cooperates with Pas;
• PH cooperates with "Bersatu plus Pas";
• PH cooperates with Bersatu and Pas; and
• At the state level, some may adopt or improvise on any of the above forms.
The negotiation process will not be plain sailing and may take time. Some are saying that we should be on the drawing board until the last minute while others are of the opinion that we should observe a timeline because we need time to prepare for the polls.
At the same time, the opposition coalition (in the making) should start discussing and formulating policies, not just election manifestos, to be implemented in the event it is elected to Putrajaya.
Policy formulation is an opportunity for the opposition parties to mature so that they can strike a balance between being a personality-driven party and being a policy-driven party. The policy framework can also act as a "political compass" to guide parties in making the strategic decision of forming a coalition or cooperation among themselves.
---
Datuk Saifuddin Abdullah is chief secretary of Pakatan Harapan and former deputy minister of higher education. He is active on Twitter: @saifuddinabd.