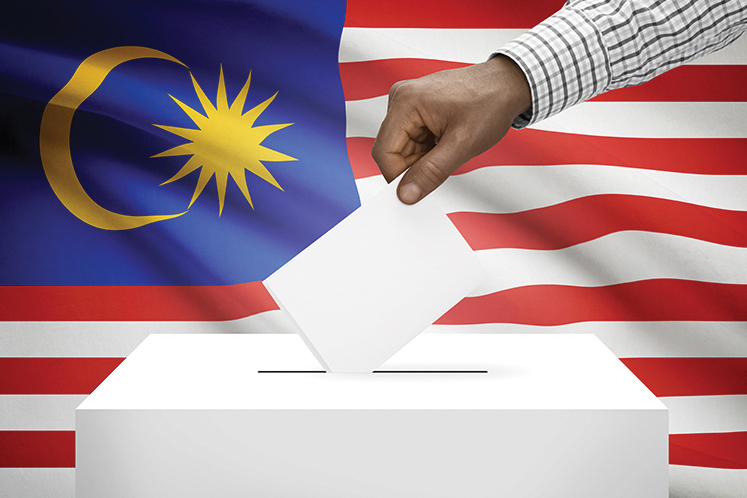 MUAR (May 7): The question of whether there will be a fresh debate between Muar Parliamentary candidates Datuk Seri Razali Ibrahim of Barisan Nasional and Syed Saddiq Syed Abdul Rahman of Pakatan Harapan — after Razali did not turn up for the first one last night — has  been put to rest with all parties concerned agreeing not to pursue the matter any more.
Muar District Officer On Jabbar @ Ja'afar, who is also the chairman of the district's security council and election machinery, said the parties agreed not to proceed with the debate, and instead continue with their planned campaign activities.
The debate was called off due to public security concerns, On told a press conference.
"We prioritize security matters over and above the debate. To organize a debate between candidates of different political parties, we don't necessarily have to ensure a suitable venue, a moderator and the format of the debate, but we have to think of how to separate the supporters of both parties.
"I think if BN supporters had come to the debate venue last night, there would have been unnecessary provocations between both sides, which might have led to chaos and breach of security in the town," said On.
"Can the organizer ensure that they could control over 1,000 supporters?" he asked.
Earlier, a discussion was held between the candidates and their representatives at the district officer's residence regarding the debate, and they agreed not to pursue the matter after being advised by On.
Yesterday at the Muar Traders Hotel where the original debate was scheduled to be held, about 1,000 mostly Pakatan supporters turned up to watch the encounter between Syed Saddiq and Razali. However, the debate could not proceed as Razali, who is the incumbent Member of Parliament for Muar,  was nowhere to be seen.
Syed Saddiq then went in to address the audience, turning the debate into a ceramah event.