This article first appeared in The Edge Malaysia Weekly, on December 3, 2018 - December 09, 2018.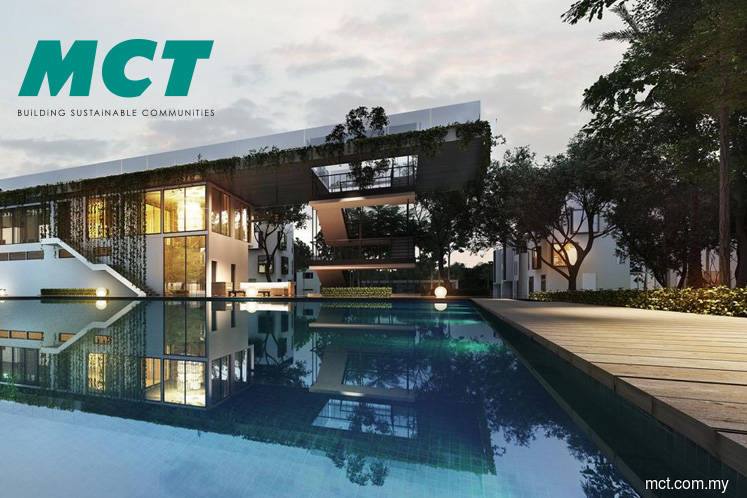 MCT Bhd found itself in the limelight for the wrong reasons when riots broke out last week at the Seafield Sri Maha Mariamman Temple in Subang Jaya over its relocation from its current site in USJ25.
The early morning fracas that took place last Monday and Tuesday ended with several injured people and a fair number of cars set ablaze, as seen in photos and videos that went viral on social media.
The simmering tensions arising from the incident prompted Prime Minister Tun Dr Mahathir Mohamad to say in Parliament on Thursday that the government would not tolerate attempts to disrupt national harmony and will act against those who provoke racial conflict.
What is worth noting is that the land that the temple occupies belongs to One City Development Sdn Bhd, a wholly-owned subsidiary of MCT Bhd. The latter, in turn, is controlled by Ayala Land Inc, the property arm of Ayala Corp, the oldest and largest conglomerate in the Philippines.
Based on MCT's annual report, Ayala's 66.25% stake in MCT is held through Regent Wise Investments Ltd, a Hong Kong-incorporated company that is wholly owned by Ayala.
The Philippine company first emerged as a substantial shareholder in MCT with a 9.17% stake in April 2015. Subsequently, it raised its interest to 32.95% in October 2015, cementing its position as the company's single largest shareholder.
In January this year, Ayala Land announced a plan to raise its stake in MCT to 50.19%, triggering a mandatory general offer as its shareholding passed the 33% threshold.
Its additional 17.24% stake in MCT was purchased from one of the latter's co-founders, Tan Sri Barry Goh Ming Choon, for RM202.5 million cash or 88 sen per share.
Following the transaction, Goh's stake in the company fell to 10.46%, making him the second largest shareholder. He had founded MCT with Datuk Seri Tong Seech Wi.
Another significant shareholder of MCT is government-linked pilgrim fund Lembaga Tabung Haji with a 9.16% stake while life insurer AIA Bhd and pension fund Kumpulan Wang Persaraan (Diperbadankan) own 3.33% and 2.53% equity interest respectively in the company.
MCT was listed on Bursa Malaysia in April 2015 in a reverse takeover of GW Plastics Holdings Bhd, whose core business was sold to industrial packaging maker Scientex Bhd.
News reports say Ayala Land had initially been interested in investing directly in Malaysia but MCT's co-founders had managed to persuade it to take up a stake in their company instead.
With regard to the temple incident, rumours were rife that One City had authorised the hiring of the troublemakers. However, this was quickly denied by the company in announcements to Bursa.
In one announcement,  it reiterated that it was not involved in the riots at the temple, adding that it has always followed the rule of law and due process.
"Our compensation of land for a new site for the temple and its devotees and RM1.5 million, as well as our willingness to delay the relocation of the temple to accommodate the relevant rituals tied to the relocation, is further evidence of our commitment to a peaceful resolution to this matter. We abhor the violence that took place and would never even think of being involved in such acts.
"Furthermore, pursuant to the 2014 consent judgment, we would have no reason to engage in mobs as the authorities are already bound by the court order to assist in the process with the ultimate goal of ensuring a peaceful relocation," says the statement.
According to news reports, the 2014 consent judgment recorded in the Shah Alam High Court saw agreement between four parties — the temple committee, One City, the Selangor government and the temple's opposing committee — to relocate the temple to USJ23. One City agreed to provide RM1.5 million in compensation for the construction of a new temple.
The temple relocation issue aside, MCT's annual report for its financial year ended June 30, 2018, saw its net profit rise 23.8% year on year to RM78.81 million. This was despite revenue falling 26% to RM436.43 million.
For the quarter ended Sept 30, the property developer raked in a net profit of RM20.3 million on revenue of RM125.79 million. There were no comparative figures because the company is changing its financial year end from June 30 to Dec 31.
At its last trade of 67 sen on Thursday, MCT had a market capitalisation of RM976.2 million.
Save by subscribing to us for your print and/or digital copy.
P/S: The Edge is also available on Apple's AppStore and Androids' Google Play.