This article first appeared in The Edge Malaysia Weekly, on April 15, 2019 - April 21, 2019.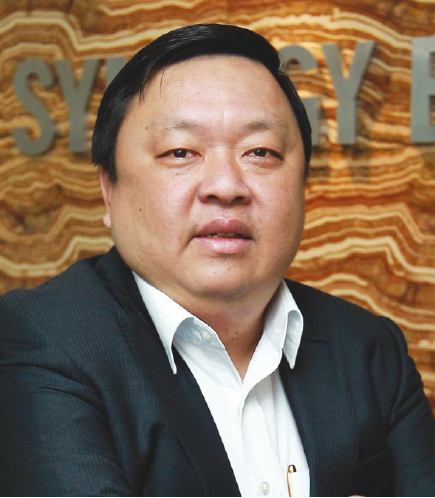 Tan: After I found out that I had unintentionally become a substantial shareholder, I felt I should have a few board representatives to protect my interests. Photo By Shahrin Yahya/The Edge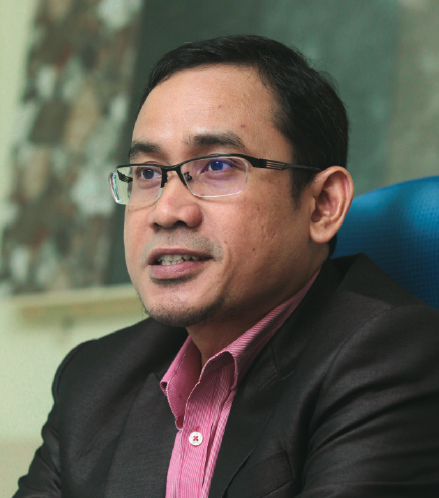 Zulkanin: We are undertaking the two corporate exercises for the sake of the company, not for our personal gain. Photo By Suhaimi Yusuf/The Edge
THE boardroom tussle at tile manufacturer Seacera Group Bhd has intensified behind the scenes, notwithstanding the last-minute scrapping of an extraordinary general meeting by its biggest shareholder Datuk William Tan Wei Lian.
As Tan prepares to send out a new EGM notice this week, to seek board representation and control of the board, the current management will convene a separate EGM on Tuesday to push through two corporate exercises that are heavily share-dilutive, in a move seen as a preemptive strike to stymie Tan's plans.
At the centre of the boardroom battle stands Seacera's 501-acre piece of land — Lot 613 in Semenyih, Selangor — which is considered the jewel in the group's crown with a net book value of RM800 million as at end-2018. With an estimated gross development value of RM10 billion, the asset can be realised over 15 to 20 years.
In contrast, the company's current market capitalisation of about RM150 million is less than a fifth of the land value. Although loss-making, Seacera is currently trading at an attractive price-to-book value of 0.18 times against its net assets per share of RM1.76 as at Dec 31, 2018.
Sharp-eyed Tan — who struck while the iron was hot to accumulate Seaceara shares last October when the price tumbled by nearly half to 15.5 sen, following a margin call on three of its substantial shareholders — intends to stay the course.
"I am not ready to give up. I will send in a new notice of EGM next [this] week," Tan tells The Edge. He is better know as the executive chairman of Seremban-based property developer Tiger Synergy Bhd.
Last week, he sprang a surprise when he informed the company he would not be proceeding with the EGM he had sought to remove two existing directors from the board and to replace them with five new directors, including himself.
In a Bursa Malaysia filing last Wednesday, Seacera said it had received a letter from Tan informing the company he had withdrawn the EGM notice dated March 28. Tan will therefore not proceed with the "impugned" EGM on April 29.
If it appears on the surface that the boardroom fight is over, the indications are that it is anything but. In fact, it will likely be taken up a notch in the coming weeks.
Tan maintains the withdrawal of his EGM notice was merely because of a "technical issue", but declines to elaborate.
The single largest shareholder of Sea­cera, with a 13.96% stake, he emerged as a major shareholder in February after acquiring a 7.48% direct stake on the open market. The company's shareholding is fragmented, but Bloomberg data shows Tan to be the only substantial shareholder.
Managing director Zulkarnin Ariffin owns 0.36% equity interest while non-executive chairman Datuk Seri Mansor Masikon holds a 0.233% indirect stake.
Currently, Seacera is trading at about 32 sen per share, more than double the price it tumbled to in October, when Zulkanin and Mansor, along with Datuk Ismail Othman, were forced to sell down their stakes after their banks or stockbroking firms issued margin calls on shares pledged as collateral.
Prior to the margin call, the trio were substantial shareholders who collectively almost controlled the company. According to Seacera's Annual Report 2017, Zulkarnin owned 15.73% of the company, Mansor 8.93% and Ismail 24.11% as at March 29, 2018.
At the time of the margin call, over two trading days, Seacera's share price plunged 48% from 30 sen to a nine-year low, prompting the bourse to issue an unusual market activity query on Oct 29.
Sensing an opportunity to accumulate Seacera shares on the cheap, Tan moved quickly. Even so, he claims it was not his intention to launch a hostile takeover of the company.
"I don't know if you are going to believe me or not, but I never intended to buy so many shares in Seacera. I started to buy because the stock was so cheap. But after I found out that I had unintentionally become a substantial shareholder, I felt I should have a few board representatives to protect my interests. I am not trying to remove all the existing directors from the board. Being the single largest shareholder of Seacera, I am merely requesting about half of the board seats, which I think is fair," he says.
Interestingly, Seacera appointed two independent directors last Wednesday — Datuk Seri Abdul Azim Mohd Zabidi and Rasila Hamzah. The appointments are perceived as a move by the incumbents to disrupt Tan's plan for a new board composition.
Including Abdul Azim and Rasila, Seacera's board currently comprises 10 directors. The company's memorandum of association provides for a maximum of 11.
Earlier last Monday, Seacera informed Bursa Malaysia it had filed a legal action seeking a declaration that a notice of intention and a notice of EGM sent out by Tan are null and void. It is also seeking unspecified damages.
On the same day, Zulkarnin told The Edge Financial Daily that the company is challenging the validity of Tan's notices based on its lawyers' advice, but did not elaborate. "We are not fighting. We just [want] the proper procedure of laws [to be observed] as we think all matters must be done accordingly. Everyone needs to follow the procedures as advised by [our] lawyers. Otherwise, we will set a bad precedent."
In the interim, Seacera will convene an EGM on April 16, seeking shareholders' approval to undertake two heavily dilutive corporate exercises. In the first, it intends to raise RM24.64 million via a private placement of 126.34 million shares, representing up to 30% of its existing share capital, to third-party investors yet to be identified.
In the second, the company plans to issue 149.09 million new shares, or 23.92% of the enlarged share capital, at 21 sen apiece to its 28 creditors, in a move to settle its RM31 million debt.
Inevitably, the proposed private placement and the proposed capitalisation are seen as a move by the incumbents to dilute Tan's shareholding and block him from having board representatives.
However, Zulkarnin rubbishes such claims. "No, we are undertaking the two corporate exercises for the sake of the company, not for our personal gain. The third-party investors and the creditors are not related to us at all."
As the proposed capitalisation and private placement are ordinary resolutions, any shareholder can vote at the EGM, which only needs a simple majority — 50% plus one share — of those present at the meeting to pass.
On paper, Tan is confident he can block the proposals. "At the moment, I am the only substantial shareholder of Seacera. Without my votes, I just do not see how they [the incumbents] can get the green light to undertake the corporate exercises ... unless they garner enough votes from minority shareholders and their proxies."